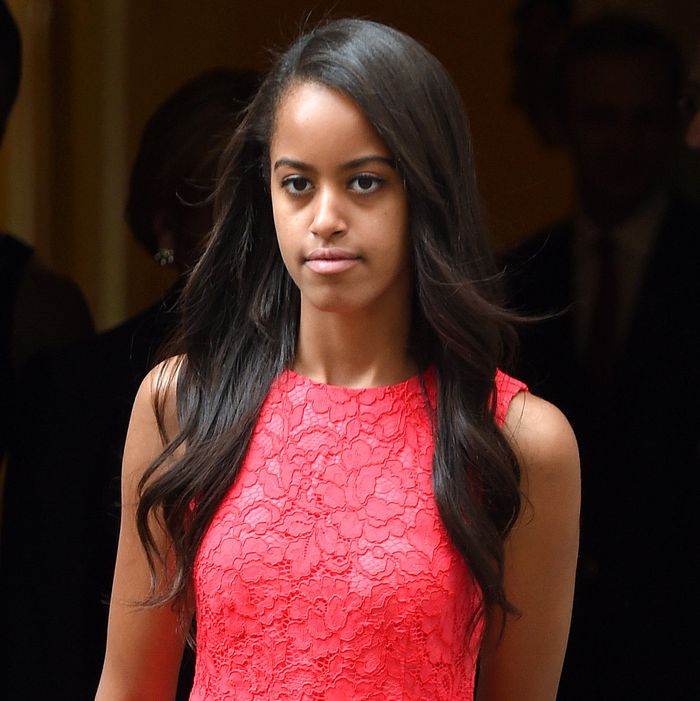 Photo: Karwai Tang/Getty Images
Cool-Teen-in-Chief Malia Obama has ripped the platonic ideal of summer directly from your teen fantasies and is living it out as we speak. Not only is she spending the summer in New York interning at HBO and helping out on the set of Girls, she's also been spotted around the city dining at trendy restaurants and taking in indie films. It's exactly what you wished you were doing when you were actually stuck at home working retail.
Malia ate with former White House chef Sam Kass and a group of friends at La Esquina on Tuesday night, just a few days after brunching with her dad and sister at the trendy American eatery Upland. She was also spotted going to see the indie movie The Stanford Prison Experiment at the IFC Center over the weekend.
Now she just needs to wait in line at Shake Shack and go to an outdoor concert in Prospect Park and she'll truly be living the New York summer of your teen dreams.