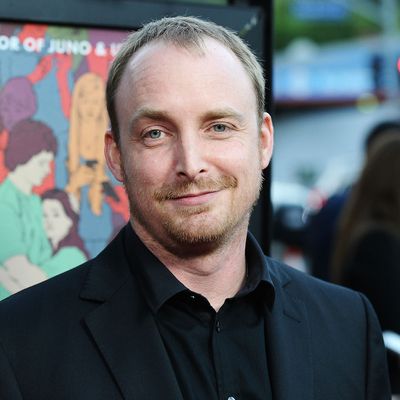 Photo: Jason LaVeris/Getty Images
In order to drum up publicity for his latest novel, the author Chad Kultgen borrowed a scenario from his own book: Using the site prolifeantiwoman.com, Kultgen staged an elaborate hoax where he posed as a 26-year-old pregnant feminist threatening to have an abortion. The unnamed woman promised she would keep the baby if she could raise $1 million from pro-life supporters in 72 hours. "I have every chance of having an abortion," "she" wrote, "but I'm giving you a chance to stop it."
But of course, unsurprisingly, prolifeantiwoman.com was not the work of a heartless feminazi so blinded by evil women's-college ideology that she was willing to use her unborn child as an extortion device; according to the Daily Beast, it was a publicity stunt for Kultgen's new novel, Strange Animals, which revolves around a philosophy Ph.D. candidate named Karen Halloway who stages a similar scheme. Unfortunately for Kultgen, readers don't typically respond well to being tricked; having a nice Q&A on his publisher's Facebook page might have been a better option.
Kultgen is no stranger to controversy. His previous works include The Average American Male, which the Times called "an unofficial, if somewhat undercover bible for a certain strain of Xbox-playing, Maxim-collecting Gen Y males." He's kind of like if Tucker Max read Catcher in the Rye in high school and thought, I could totally do that, then spent the next decade on men's-rights websites waiting for inspiration to strike.
HarperCollins, the publisher of Strange Animals, told the Daily Beast they knew Kultgen was going to engage in some creative guerrilla marketing, but they had nothing to do with the campaign. Kultgen, meanwhile, is unrepentant: He told the Daily Beast he's "both surprised and pleased with the results" of his ploy. Weird, because Strange Animals only has two stars on Amazon.