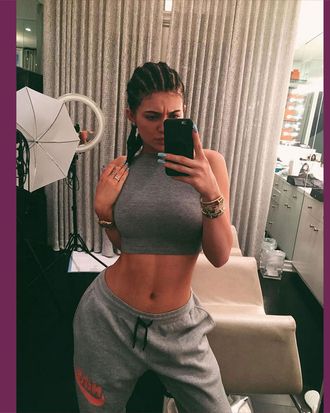 Photo: Kylie Jenner/Instagram
Many nights when we hang out, I find you in a state of rapture in front of the television, watching Keeping Up With the Kardashians. You're "obsessed" with Kim's perfection, with her admission to wearing three pairs of Spanx, with whether Kylie's lips are fake, with their version of the American family. I get the appeal of reality TV. I too indulge in The Real Housewives of Atlanta or The Bachelorette every so often when I want to escape thinking about work, or the depressing coverage of Baltimore or Charleston. I'm fully aware that shows like that have little to do with actual reality, which is what makes them such a relief.
Occasionally, when I notice one of the Kardashians borrowing bits of black culture, e.g., Kim's jungle-fever-inspired "Break the Internet" Paper magazine cover, I'll mention this behavior to you. When, recently, one of you asked me to help figure out how to get Kylie's "big" lips, I explained to you that these characters often engage in a kind of mimicry of black people, without actually having to deal with any of the downsides of being black in America. You sort of heard what I was saying, but it didn't stop you from faithfully tuning back in.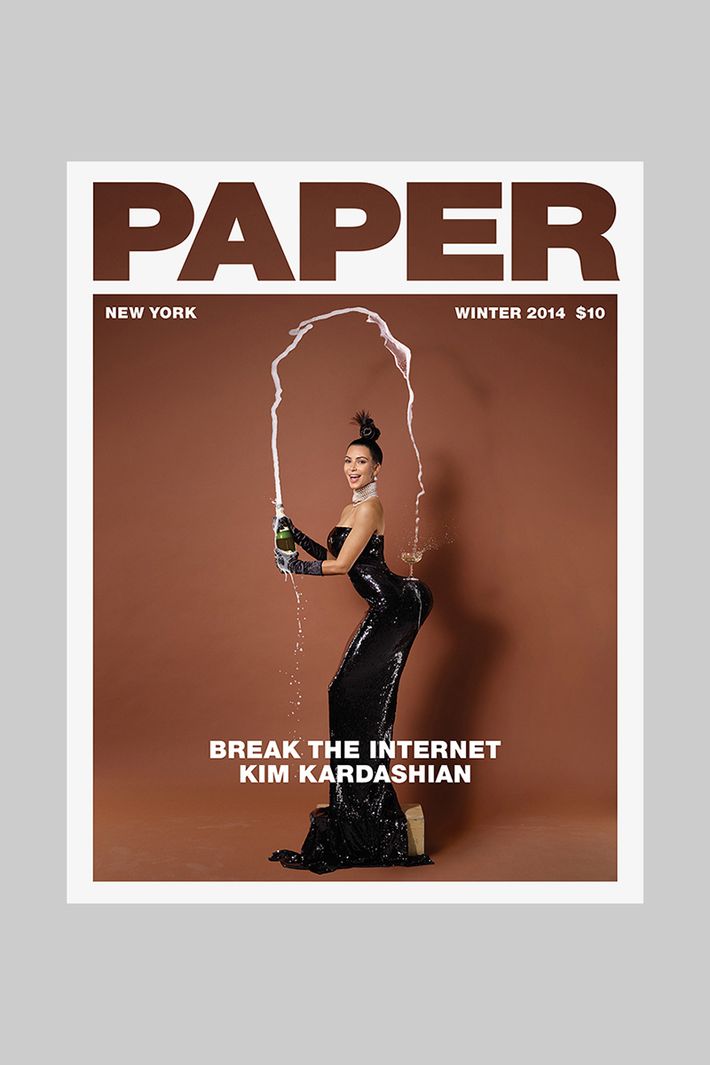 But last week, when Hunger Games actress Amandla Stenberg commented on Kylie Jenner's cultural appropriation of black hairstyles (harkening back to her perfectly worded video of a few months ago, which asked, "What would America look like if we loved black people as much as we love black culture?"), you insisted that Stenberg was taking the offensive Instagram too seriously. I realized we needed to have a more serious talk.
I grew up in a small, mostly white suburb in Wisconsin. My parents sent me to private school up until high school, requiring my dad to drive me to and from school every day. When we weren't going over my spelling-bee flash cards, he told me stories about his childhood in Alabama. He'd moved to Wisconsin after meeting my mom, and would explain why he felt segregation was more prominent in the north (Milwaukee County is the most segregated city in America). He told me that growing up in the south, there were certain parts of Alabama he could not go to, and about a time when he accidentally turned down the wrong road and saw a KKK cross burning. He reminded me of our family history even when I wanted to gloss over it and "fit in."
Every person I know has had some moment of racial awakening, and mine came when I was 13. A white friend politely informed me that I was "too dark" for a boy I had a crush on. When my dad picked me up from school, I told him how confused I felt over her expecting the boy to like her, but somehow, I was restricted. Never mind that she spent every weekend at the tanning salon so she wouldn't look too white; my brownness was too brown, an unfortunate circumstance that made me unlovable. To this day I've never heard my dad use profanity, but that afternoon he seemed pretty close. He shook his head and told me, "You don't need their approval. You're beautiful."
After that I began to have a different understanding of the casual comments I'd heard all of my life: "Take that girl out of the sun; she'll get too dark" was a common one offered to my parents. I paid closer attention when my black friends refused to date a dark black man because they feared their future kids would be too dark or why my white friends exclusively and openly wanted to date a black man in hopes of "having pretty mixed kids with 'good' hair."

Last year, Kim Instagrammed this message from Kylie. She wrote, "…I learn a lot from u whether it's about fashion or how to turn from good girl to ghetto." Are the two things mutually exclusive? I'm guessing that given the opportunity to trade places with a black woman, "ghetto" or not, it's safe to assume the members of the Kardashian clan would choose Calabasas.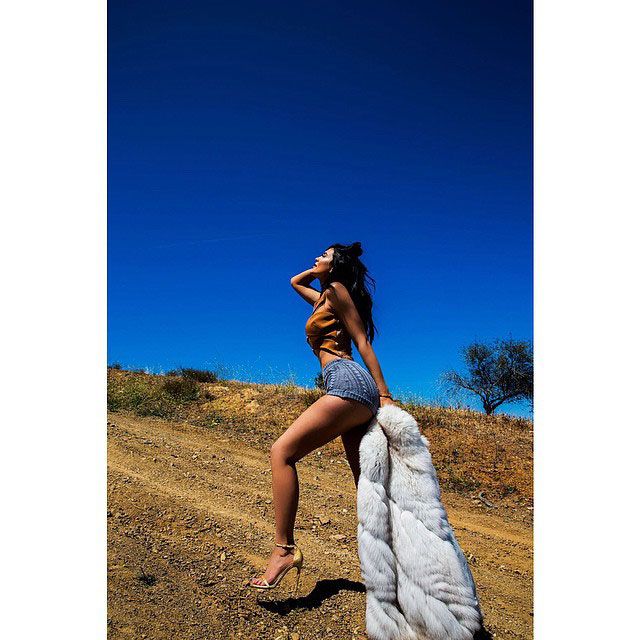 With the popularity of KUWTK, the fetishization of black women's features seems at an all-time high, as does the lack of acknowledgment about where those features come from. Even black writers are not immune when writing for publications like Vogue. "How North West's Curly Styles Are Inspiring a Generation of Natural Hair Girls" took the "crazy" stance that North West's hair has magically and suddenly inspired black girls to wear their hair natural. Except we've been wearing it naturally for generations. Why no mention of Blue Ivy, whose hair remains wonderfully less conforming to white beauty standards than North West's?

The Kardashians have perfected their not-too-dark-but-not-too-light skin tone, their plump lips, and their rounded butts — they go to immense efforts to obtain black features. And everything they do must be constantly catalogued. The process of appropriation is so subtle and continuous that people, like my friends, don't even notice. But you need to, and every conversation about it helps.

I don't want to live in a segregated world. I like having a diverse group of friends — some more self-aware than others. But I want to pose Amandla's question, with a slight twist: "What would your life look like if you loved black people as much as you loved the Kardashians?"