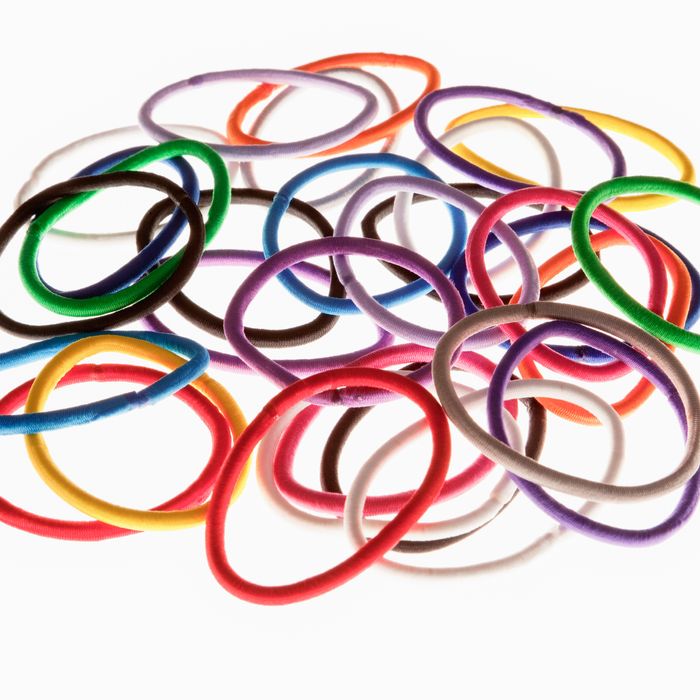 Photo: Robert Decelis Ltd/145/Corbis
Like your willpower when presented with a Levain cookie, sometimes hair ties just disappear. One morning you're plucking one from a full pack you just picked up at CVS, and the next you're crawling on your hands and knees in the bathroom looking for one that might've fallen off the vanity. But when it comes to the mysterious disappearance of hair bands, one woman recently found a surprising culprit: her dog.
A Pennsylvania veterinarian removed 62 hair ties from Tiki the black lab's stomach last week, as well as eight pairs of underwear and one bandage. So next time you can't find any hair ties, make sure your dog hasn't been snacking on them.