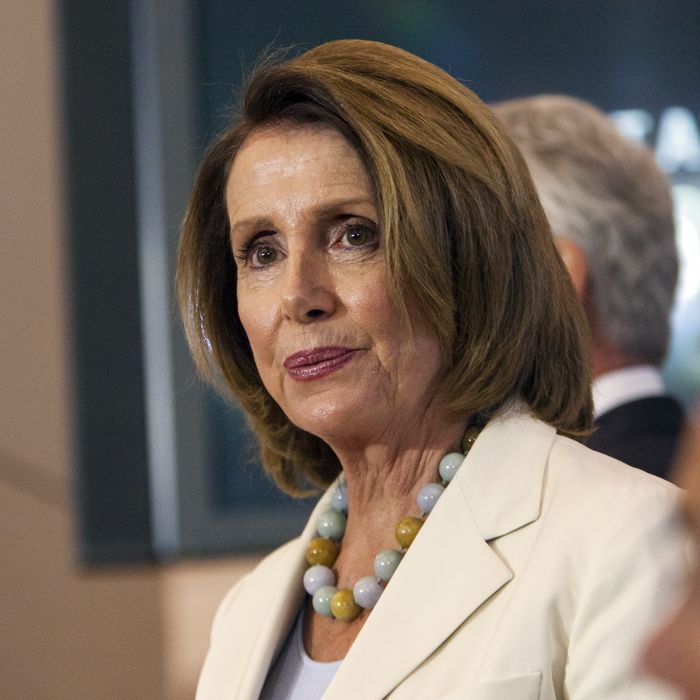 Photo: Anadolu Agency/Getty Images
House Minority Leader Nancy Pelosi attempted to get some much-needed R&R in the Hamptons this weekend, but was rudely robbed of her beauty sleep by rowdy revelers, at least if sources who spoke to "Page Six" are to be believed. Pelosi stayed overnight at the luxury boutique hotel Capri in Southampton on Saturday night, but was reportedly overheard telling people she was kept awake until 4 a.m. by partygoers:
According to a source, "Pelosi told people she didn't get much sleep Saturday night, but she didn't make a fuss or complain to the hotel." Another source said Pelosi had wanted to dine at the hotel's restaurant, Beautique, that night, but arrived without a reservation and they were forced to turn her away.
Hopefully the room didn't cost her $10,000 a night.