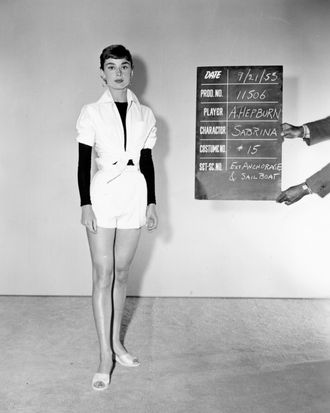 Photo: Courtesy of National Portrait Gallery
London's new Audrey Hepburn exhibition has a satisfying symmetry. It opens with snapshots from her childhood in the Nazi-occupied Netherlands, when she gave ballet recitals to raise money for the Resistance — and it closes with a poignant image of her 50 years later, striking a dance pose in Steven Meisel's studio, in what was to be the last major photo shoot of her life.

The show, titled "Audrey Hepburn: Portraits of an Icon," opened at the National Portrait Gallery on Thursday — and unsurprisingly, there's no shortage of images to document Hepburn's journey from chorus girl to Hollywood legend. It could easily double as a celebration of the 20th century's greatest photographers, because among the film stills and family snaps are works by Richard Avedon, Cecil Beaton, Angus McBean, Terry O'Neill, Irving Penn, and Norman Parkinson. A standout piece is Penn's 1951 portrait for Vogue: a close-up shot of Hepburn in black, her face lit up in a smile, which he printed and signed as a gift to the actress. It was taken just as she hit the big time; the magazine wrote that "she has so captured the public imagination and the mood of the time that she has established a new standard of beauty, and every other face now approximates to the 'Hepburn look.'"



Co-curator Terence Pepper, the gallery's senior photography adviser, told the Cut he's been waiting "all my life" to put on the show. "I've done exhibitions on Twiggy, Vivien Leigh, and Marilyn Monroe, and Audrey is more important than any of those," he said. "At the moment, I think she's the most popular Old Hollywood star — so many young people are so interested in her. It's the fashion, the haircut — and her self-deprecation. Some of her films aren't that good, but her performance in every one is worth watching, because her persona comes through."

The exhibition was compiled with the help of Hepburn's sons, Luca Dotti and Sean Hepburn Ferrer, who have a huge archive of photos of their mother. "We had a week in Santa Monica looking at everything, which was just such a treat," said Pepper. The show also covers her later years as a humanitarian. As a young woman in the Netherlands, Hepburn received food and medical relief from UNICEF at the end of the Second World War — and she never forgot it. In 1988 she became a UNICEF International Goodwill Ambassador, and the show includes beautiful photographs of her visiting Somalia and Sudan.

There's also plenty of glamour. Two of Parkinson's most famous images of Hepburn, both taken in 1955, appear in the show: One depicts her in Pucci printed trousers on a farm, her arm thrown around a donkey, and the other in a pink Givenchy dress, surrounded by flowers. In the final room of the exhibition is a wall of magazine covers, spanning 45 years. One of her earliest was a 1951 cover of the British magazine ABC Film Review. "It was for Laughter in Paradise — a film that she's in for about three seconds, playing a cigarette girl," explained Pepper. "She was nothing in the film, but she got the cover — she always shone through."

"Audrey Hepburn: Portraits of an Icon" is at the National Portrait Gallery in London until October 18.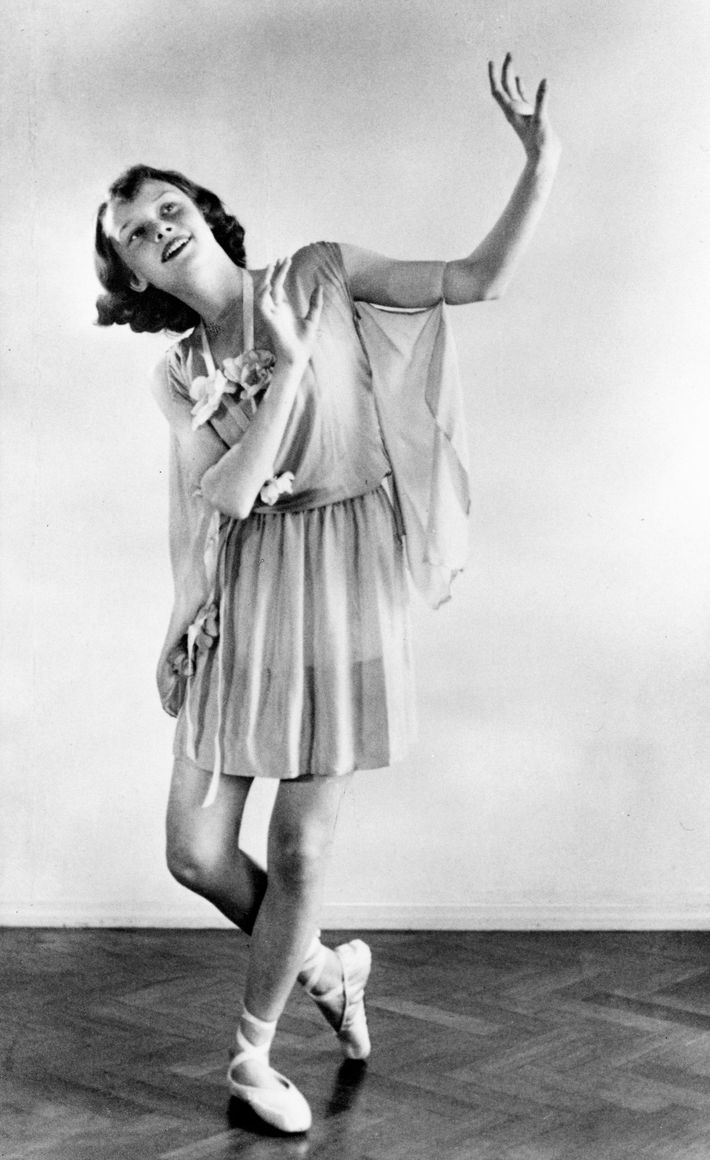 Dance-recital photograph, 1942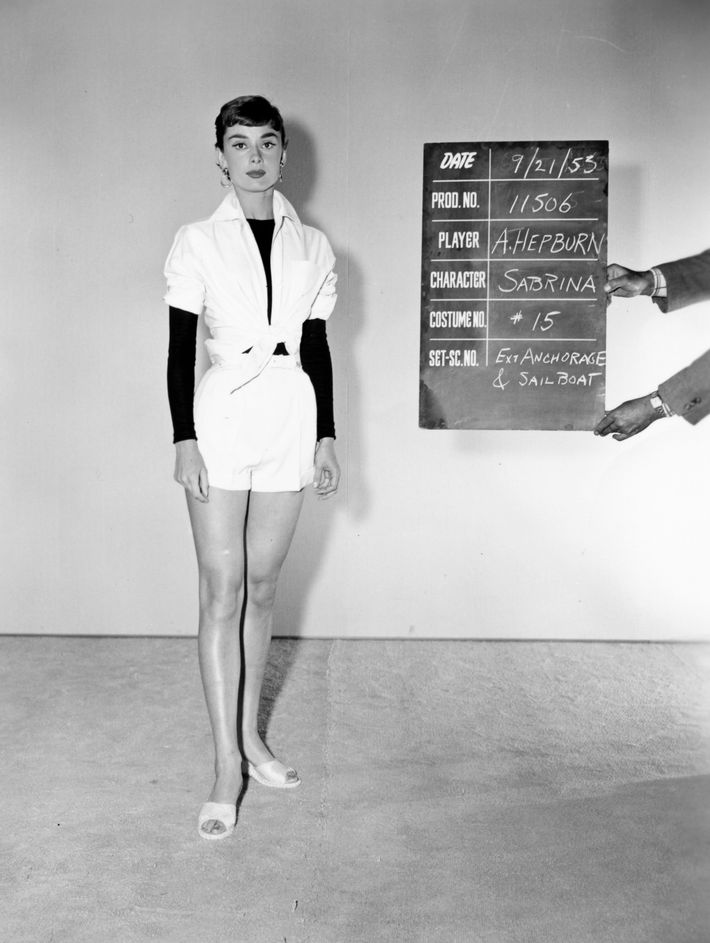 Costume test for Sabrina, 1953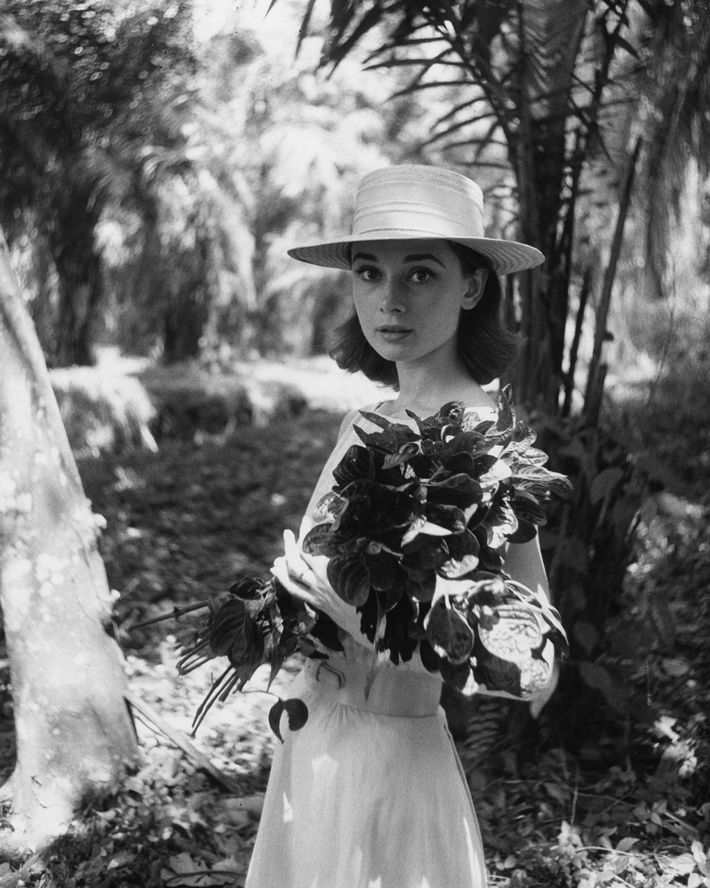 Hepburn on location in Africa for The Nun's Story, 1958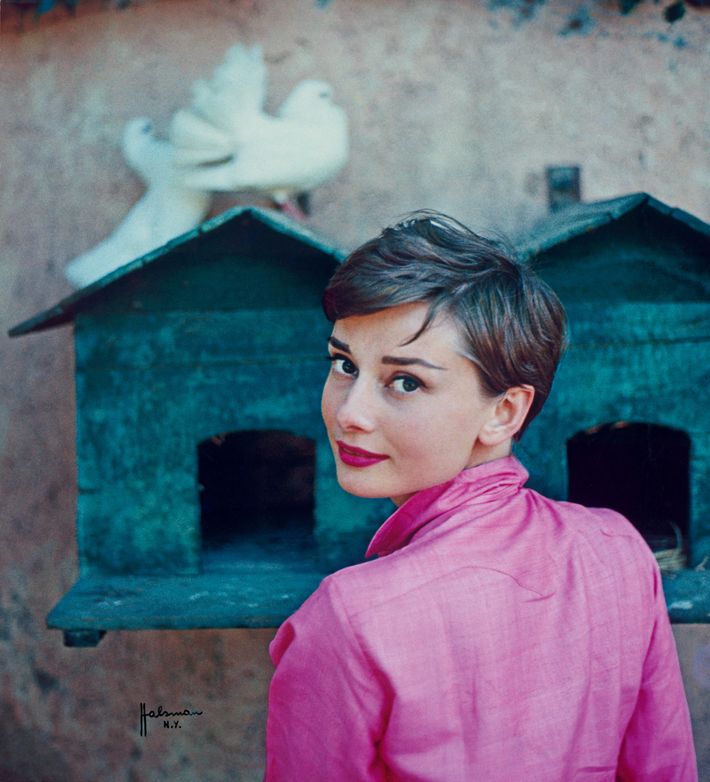 Hepburn for Life magazine, 1954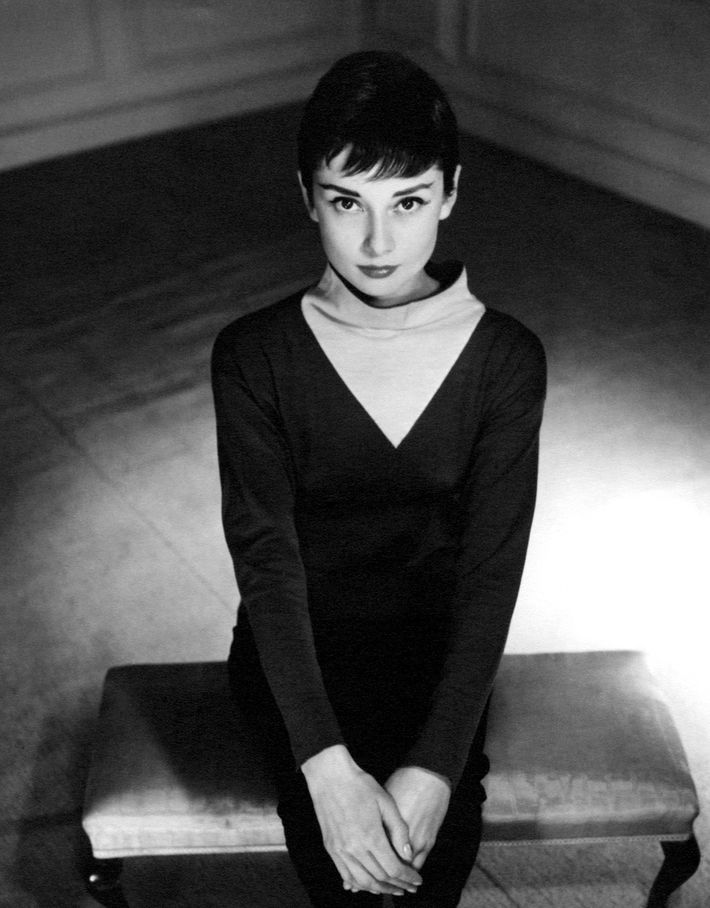 Hepburn in 1955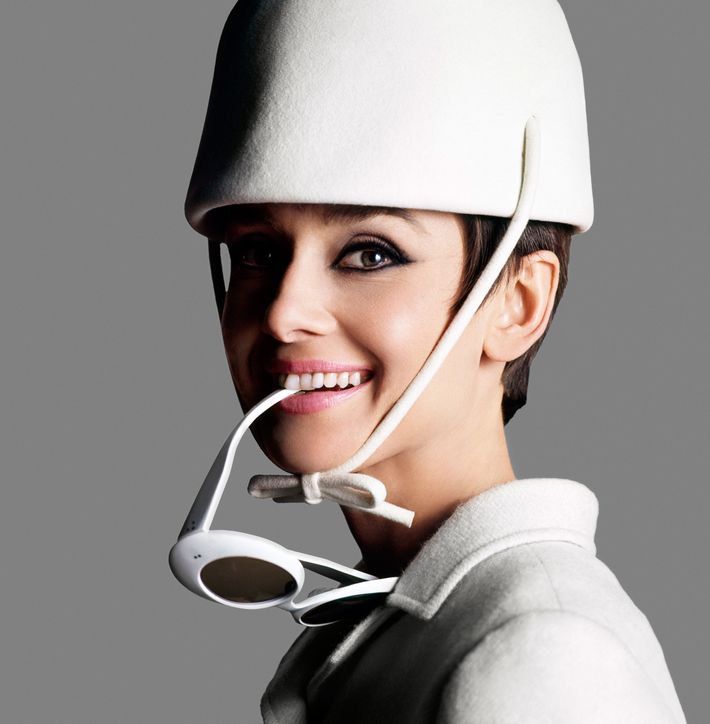 Wearing Givenchy with sunglasses by Oliver Goldsmith, 1966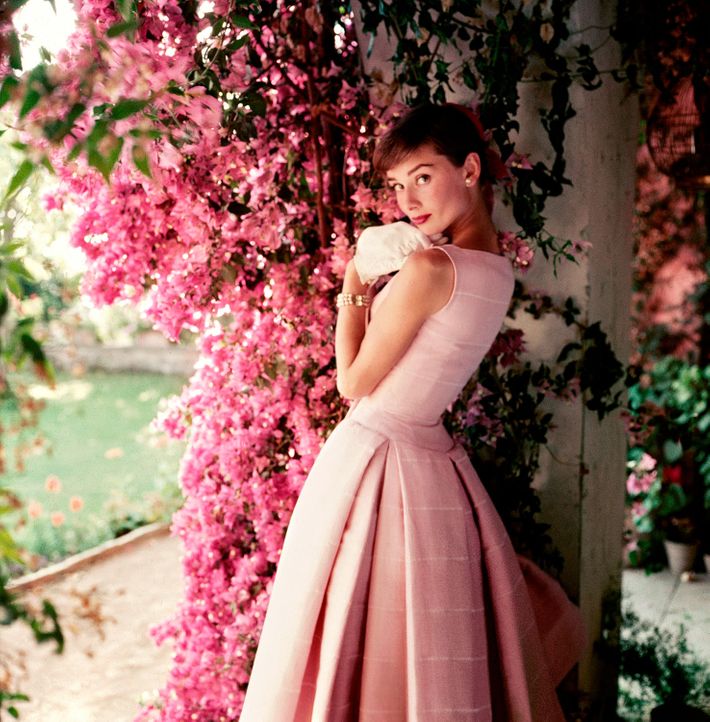 A Norman Parkinson portrait of Hepburn wearing Givenchy, 1955