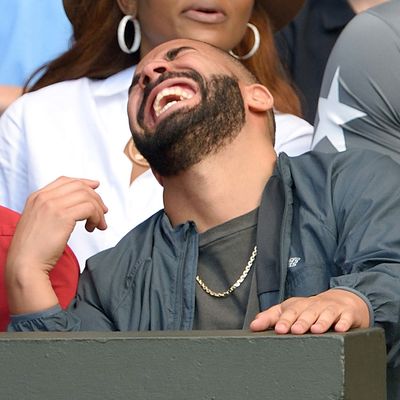 Photo: Karwai Tang/Getty Images
Not to be outdone by Kate Middleton, Anna Wintour, or Prince as a tennis-watching celebrity, Drake decided to attend this summer's Wimbledon, where he sat prominently in Serena Williams's guest box for a whirlwind tennis-viewing experience. Known sports fan Drake is totally at home cheering on his beloved Toronto Raptors, but he'd never sat alongside those classy grass courts before. I, personally, was worried about this new experience. Would he have fun? Would he cheer loudly? Would he be welcome after last summer's Wimbledon beef with Nick Kyrgios? Would he be able to get nachos? Don't worry, guys: At the end of his final day, it would seem that nobody has ever enjoyed Wimbledon more.
His first day, which was day seven of the matches, Drake chose to blend in. Here he is in his version of traditional Wimbledon whites. He applauded competitors, barely cracking a smile as he watched the games with studied intensity — perhaps taking his cues from oft-steely tennis fan Anna Wintour.
Applauding, with restraint.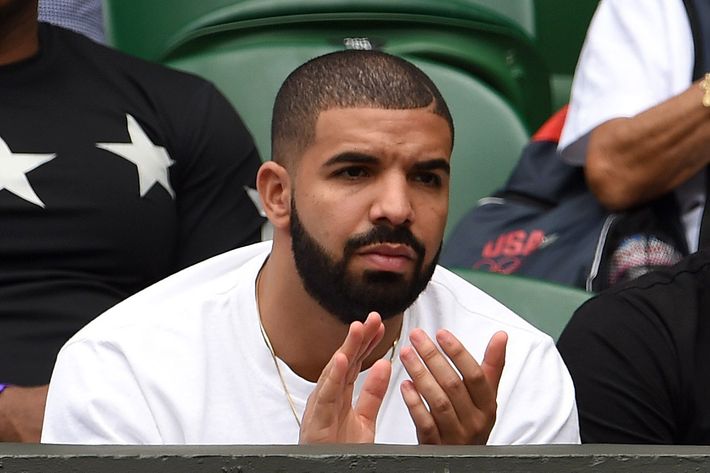 By his second day, Drake had acclimated to local culture. He wore the athleisurewear of a man who now feels more confident with the scoring system of Europe's favorite pastime. This was a banner day for Drake: He cheered like he was back at home on the courts, watching his beloved Canadian dinosaurs.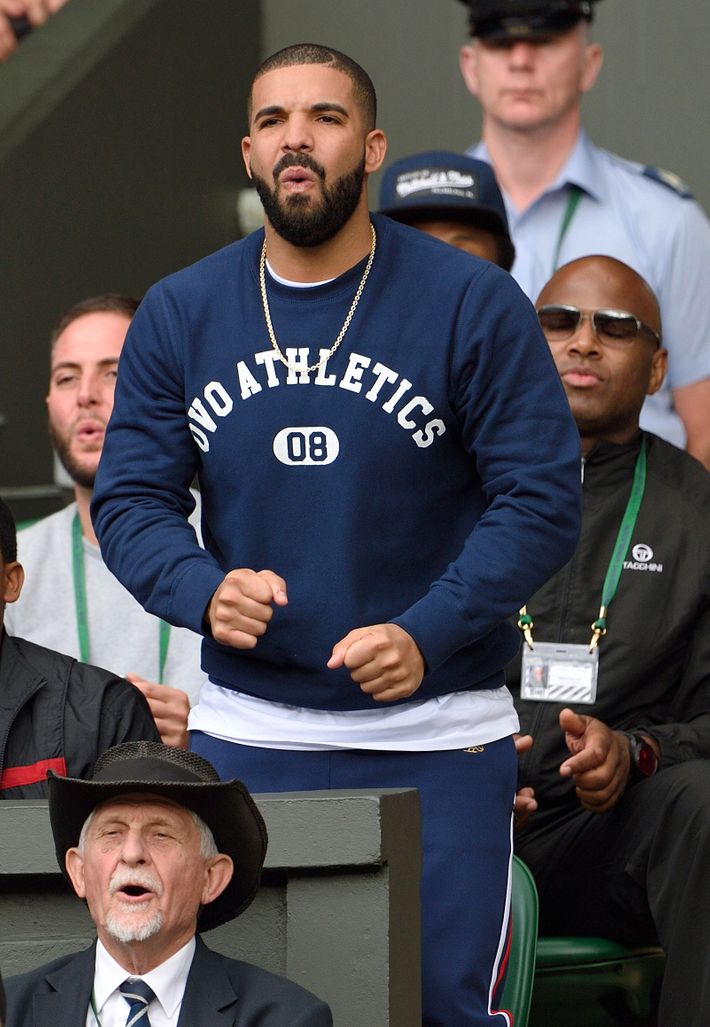 He met some tennis celebs!
"Johnny Mack!!!"
And "Novak"!

On the third day, he was totally relaxed. It seemed like he even had in-jokes with someone on the court!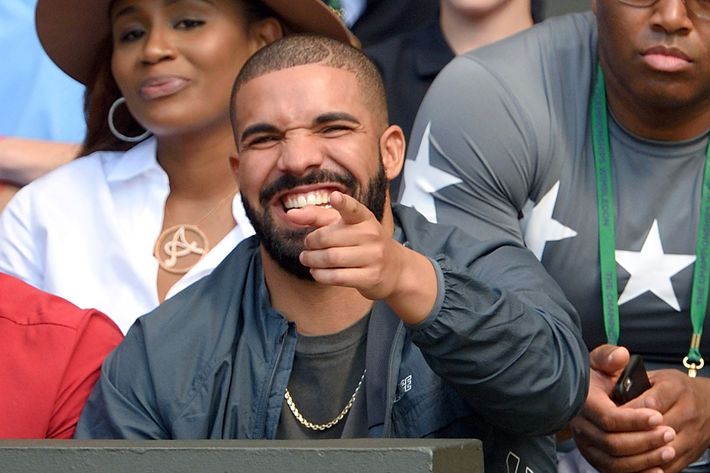 The joke was so funny!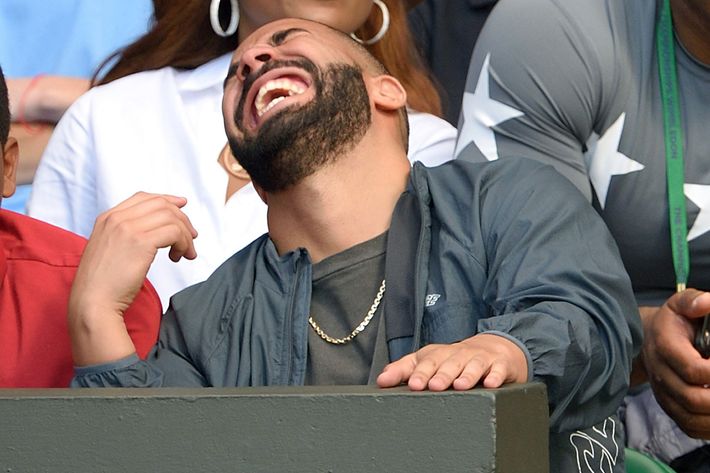 But Drake wasn't here for jokes. He had serious business. First, he had to set a thirst trap:
And then show his dedication to friend and rumored former fling Serena Williams while she faced Maria Sharapova.

He cheered her as if he were front row at a Nicki Minaj concert. And, the AP reports, he also attended Williams's victory press conference, where someone asked if Drake were her "lucky mascot." Who could ask for a better souvenir?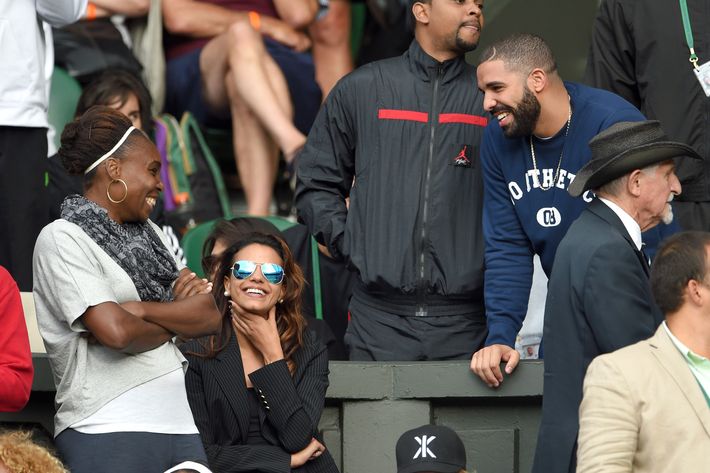 Final Wimbledon Trip Score: Drake–Love.