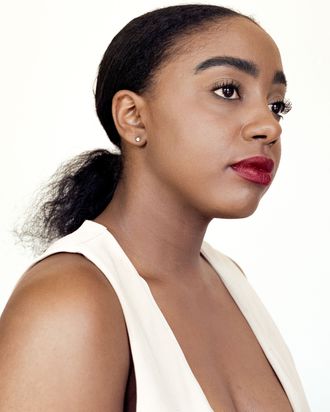 Every time I wear red lipstick, people tell me that it looks great with my skin tone. But I'm a fashion editor, not a beauty editor — my idea of makeup is a face I can do in five minutes or less, and I don't have time to mess around with a lot of different products. With this in mind, I asked the Cut's beauty experts, Kathleen Hou and Ashley Weatherford, to recommend a few easy red lipsticks I could wear without their assistance, and that would work with any outfit. Here's what I learned when I tested them.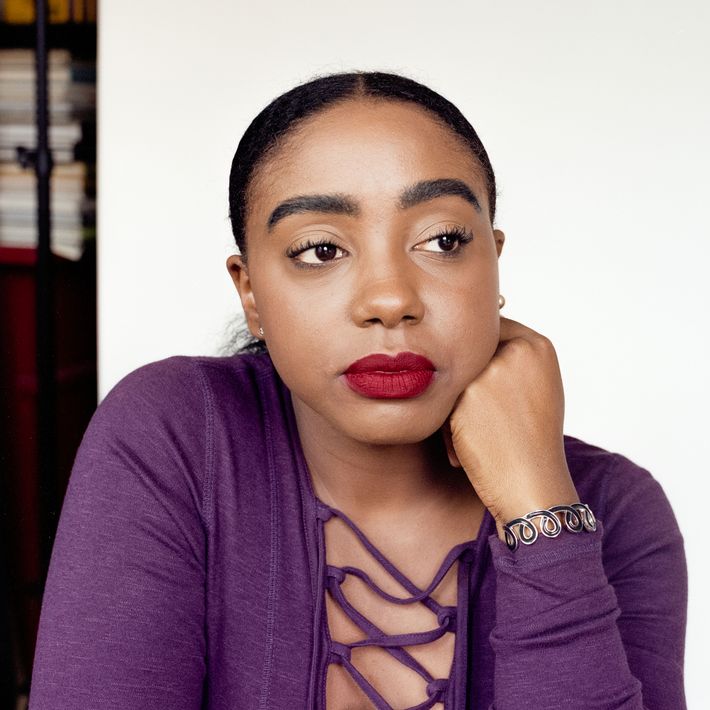 Let's start with my favorite. Lipstick Queen's Velvet Rope Black Tie was by far the lightest in texture, but most intense in color. I love the smooth glide and the deep, seductive tone. The shade is neutral enough to pair well with my skin, so I didn't look ashy, and the formula contains vitamin E and apricot oils to prevent dry patches. I also like that you can adjust the color's richness. After one or two swipes, it's a light red, but with a couple more, it's almost maroon. Priced at $50, this is the most expensive one I tried, and by far the crown jewel.
Lipstick Queen Velvet Rope Black Tie, $50 at Net-a-Porter; Free People Lace Top, $78 at Free People.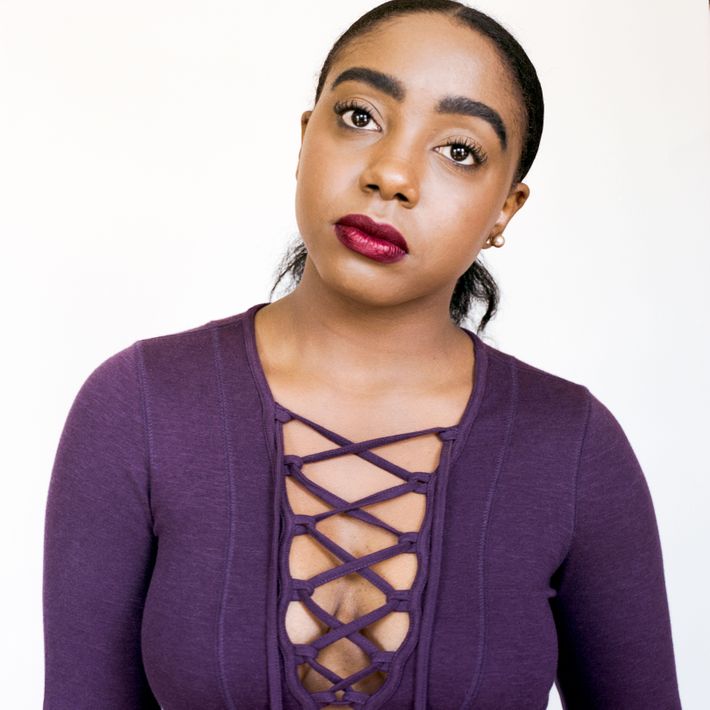 This Hourglass liquid has a very rich pigment and feels like velvet. The thick applicator helped smooth out the lines of my lips, and unlike the other liquid-lipstick options, this one didn't flake. Once applied, the color is almost magenta, with purple undertones. This kind of quality for under $30 is definitely a steal. 
Hourglass Opaque Rouge Liquid Lipstick Icon, $28 at Barneys New York; Free People Lace Top, $78 at Free People.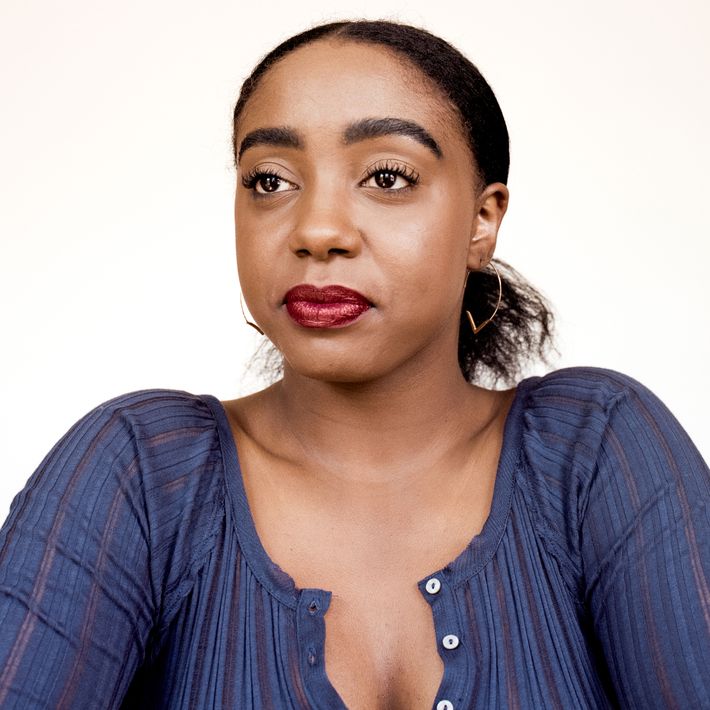 Because I'm in fashion, I had high hopes for this Giorgio Armani lacquer. And I liked that it was a mix of fuchsia and red — great for those who can't decide. It applied easily and went on a bit thicker than most glosses, which I liked. Unfortunately, the color just doesn't complement my skin tone. It definitely looks elegant, but the raspberry undertones deterred me from loving it. 
Giorgio Armani Maharajah Flash Lacquer Gloss, $30 at Saks Fifth Avenue; Free People Tee, $68 at Free People.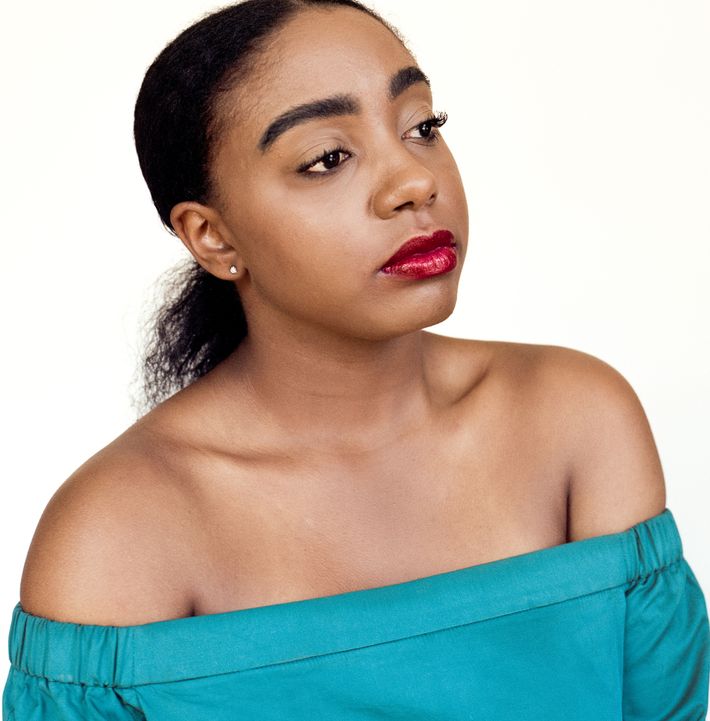 L'Oréal Infallible Lip is double-sided, with color on one side and a moisture stick on the other. The color applies like a chalky paste in gloss form, and after about five minutes, my lips were completely dried out. I turned to the moisture stick, but the more I used it, the weaker the color became — sending me back to the color side. Eventually, I gave up because I was worried my lips would stick together. I certainly can't recommend the texture, but the orangey undertones highlighted my skin and made it look warmer. For ten dollars, you get what you pay for. 
L'Oréal Paris Infallible Lip 2 Step $10 at Target; Tibi Crop Top, $171 at Tibi.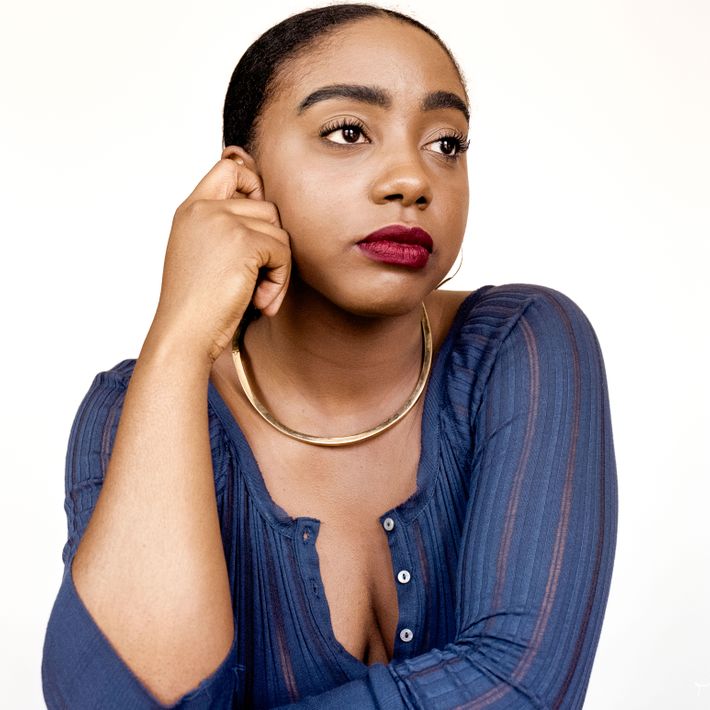 This other Lipstick Queen option was a nice deep-wine shade with just enough brightness so as not to feel goth — more Old Hollywood than Hot Topic. I liked that it was a bit creamier than others and stayed matte after hours of wear. Like the previous Lipstick Queen I tried, this color changes depending on how much you use, going from dark berry to a burgundy or bordeaux. It still had the quality of the fancy $50 Lipstick Queen I tried first, but with a lighter texture and less elaborate case. 
Lipstick Queen Sinner Wine, $22 at Lipstick Queen; Free People Tee, $68 at Free People.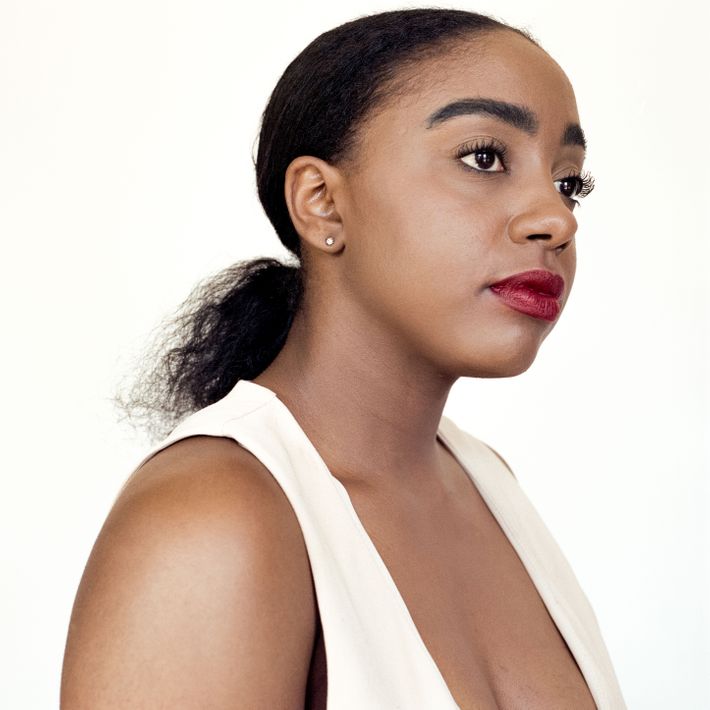 Beauty editors rave about drugstore brand NYX, but this pick was a disappointment. Its thick consistency made it hard to apply, though it got easier after I let it sit in the sun for a little while. The final look was glossier than I'd expected, making it look more drugstore than chic. But it was by far the longest-lasting high-impact color out of all the lip options I tried. I appreciated the way the blue-based tone made my teeth look white, and at $6 I'd be willing to experiment with more NYX in the future. 
Matte Lipstick Eden, $6 at NYX; Modern Citizen Dress, $108 at Modern Citizen.
Trying out these lipsticks taught me a lot about the undertone colors in lip products, why texture matters, and what's worth the money. A few user-friendly tips I learned along the way: Lipstick Queen Red Saint lip liner and M.A.C lip pencil in Brick are both great ways to seal in the color and make everything even. To safeguard against smudges, take a small brush and wipe the corners of your lips with foundation. And Q-Tips Precision Tips, which are Q-tips with pointed edges, are a lifesaver for touch-ups.