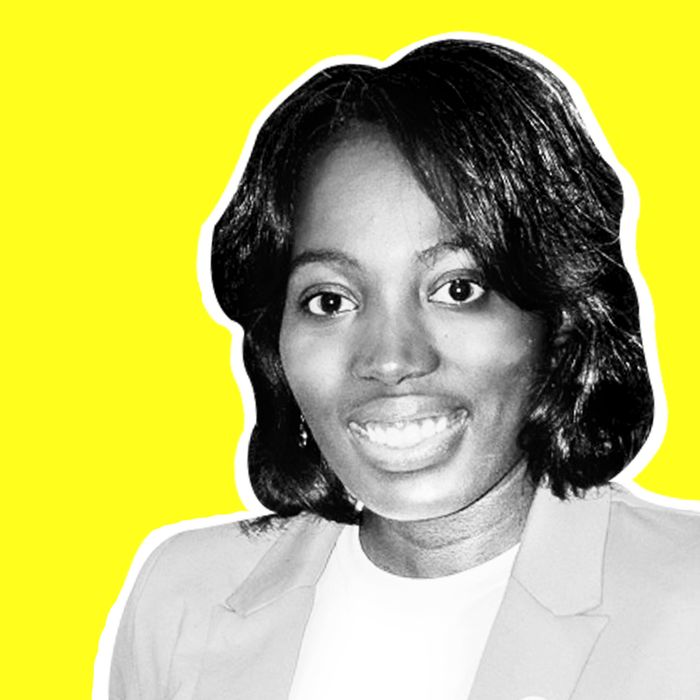 After a successful run working in climbing the corporate ladder, Folake Oguntebi decided it was time to try something else. In her many years in offices, she'd often lamented the lack of a quick-service salon that catered to women who want to embrace their natural hair. Taking years of experience she'd gathered while working in marketing, she decided to reinvent textured hair care with GoodHair Salon, which offers all natural, nontoxic products to keep your hair healthy, service in under two hours, online booking, and extended hours to accommodate overextended professional women.
Oguntebi partnered with Angela Stevens, senior creative stylist and educational adviser (who also stars in WE TV's L.A. Hair), and celebrity stylist and Beyoncé hair-whisperer Kim Kimble. GoodHair is currently a pop-up salon in midtown until August 8, with plans to open a brick-and-mortar salon in 2016. We sat down with Oguntebi and Stevens to find out how they went about starting a business from the ground up, why hair care for natural hair is necessary, and what they hope women can learn from GoodHair Salon.
The notion behind the phrase good hair has deep, negative connotations in the black community, so why name your salon that?
Folake Oguntebi: I had a lot of hesitation around it for that very reason. But I have a good friend who was part of the crowdfunding campaign; I told her I just liked the name, I think it's cool — but she convinced me that we could make this more about changing the way people define good hair. There is so much enthusiasm around embracing your hair's natural texture is, whether it's toward the right of the chart or somewhere in the middle or not. It just felt like an awesome opportunity to be provocative, but in a way that hopefully is encouraging.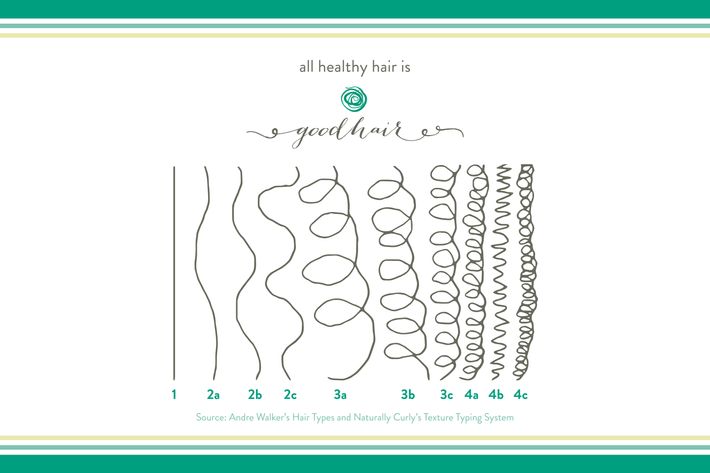 You had a hard time with funding and ended up using crowdfunding. What was it like trying to pitch this to investors?
F.O.: I didn't want to put the idea out there without having enough together so I think I was a little hesitant. Most of the people who I think would fund this are white men who are like, "So two hours or an hour and a half is good when you're going to get your hair done and what's this natural hair care mean?" And there's definitely a lot of explaining the process and why it matters. Certain hair types are much more complicated to deal with than others. It's not the same experience that people are having when you just walk in off the street to a barbershop or to a hair salon.

When you exceeded your initial goal of $15,000 and raised over $17,000, what was it like to receive that overwhelming support from women saying, "We obviously do believe in this and this is something that we need?"
F.O.: It was super-validating to have the support come from our friends and families who really believed in this idea! We received good advice that you need to make sure whatever goal you set for yourself, you come up with a third of what you can raise in advance. So we raised five of that 15,000 before we actually even launched. I'm monitoring the appointments that come in and I don't know 90 percent of the people, and that's another really powerful, validating proof for it, because now we are really able to say that this isn't just my friends and supporters — this is every woman.
What can a customer expect from your salon?
F.O.: We open at 7 a.m. to accommodate working women. We send a pre-appointment questionnaire asking about your hair type, what style you're looking for, and who your hair muse is so we know a little bit about you. In terms of the experience, you arrive and you're offered any beverage and snacks you'd like, the hair therapist looks at your hair and talks to you. After that consultation, your hair is washed and conditioned, and we use a steamed towel with eucalyptus and aroma therapy. We try to educate customers about products and how to enhance their curls with steaming techniques.
A.S.: We're reaching the girl who cares about her hair, but she doesn't want to spend a crazy amount of time or money on it, because she's busy doing all these awesome things. She's a businesswoman. A lot of ladies think they can only get their hair straightened or worn curly; so we have updo options and braided styles, and truly focus on teaching the client how to maintain their hair at home. One of the main complaints about natural-hair salons is that you have a beautiful hairstyle for that day or the next day and then after that, no clue how to achieve the look and you can't afford to go every week.

Do you think black women face more challenges when getting ready for work in the morning?
A.S.: Absolutely, that's part of the reason why we exist — to make it easier. As black women, so many things are harder for us, right? It's not just getting ready in the morning, but it's going into a meeting in front of a bunch of people who may have some stereotypical idea about you, finding a salon is harder, getting a routine to take care of your hair, et cetera, so this is a big part of what our brand is about. We know that there are some people who just aren't going to come to the salon on a regular basis, which is why we've worked the education portion in and the infrastructure is around what people can do at home.
There's been a lot of discussions about the way black women wear their hair and how far they are able to advance up the corporate ladder. What are your thoughts on the relaxed versus natural debate?
A.S.: There's so much diversity in our hair and the ways that we can wear it. Wearing your natural texture is appropriate no matter the setting, so it's not necessarily about being natural, it's about how to be natural professionally and how to carry that.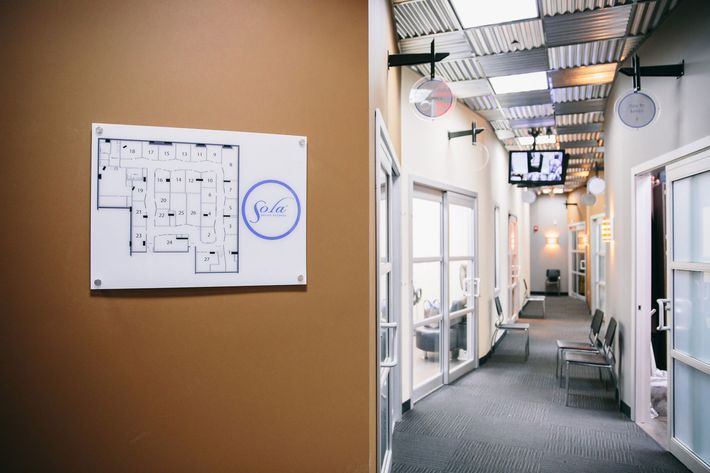 Any tips for readers hesitant to go natural?
A.S.: It's assumed that you have to go cold turkey and cut off everything and walk around with a look that you're not comfortable with, but there are options. The big chop is not for everybody and it's okay to keep your relaxed ends and gradually grow it out! I grow a lot of my clients' hair out by using extensions and then by the time their hair is six months to a year grown out they can start to wear their natural texture and cut off most of the relaxed pieces without them feeling like they don't have any hair.
How have you managed this new business as a mother and emerging entrepreneur?
F.O.: It's a day-by-day thing. I'm also working as a consultant. So some days, you'll come in and you'll see me in my apartment emailing from two computers. And Angela is based in L.A., but we have a great team of stylists who are all very experienced and work independently. Once we found the right team members, it was just about fitting all the pieces into the puzzle. We're still figuring things out, but we're getting great feedback from the customers we've serviced and more are booking every day.
Any advice for women who have an idea and are itching to start their own business?
F.O.: Do what you can do with what you have. In the beginning, I was concerned that I hadn't raised enough money to do anything meaningful.  A friend encouraged me to think about what I could do with the amount that I had raised — that led me to scale back a little, but not return to square one altogether.