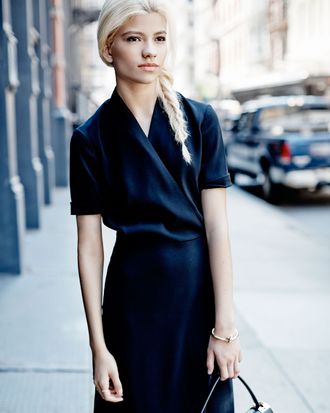 What happens when you hate summer and it's hot as balls outside but you still have to go to work? You find a great office-friendly black dress like this faux-wrap style by M.M. LaFleur and wear it with a messy braid. Cut to skim the body and featuring a flattering V-neck, it's a silhouette that you can throw on and look instantly put together. To really kick your powerful work outfit up a notch, you could splurge on a sharp black bag and sleek forest-green pumps that can be recycled into future outfits. Though if you prefer, you can also re-create the same styling with these Zara pumps and this ASOS satchel bag at a fraction of the cost. 
M.M. LaFleur the Tory Dress, $235 at M.M. LaFleur, similar for $250 at M.M. LaFleur; Manolo Blahnik BB Pumps, $595 at Manolo Blahnik; Valentino Single Handle Bag, $2,995 at Valentino; Miansai Reeve Cuff, $200 at Miansai.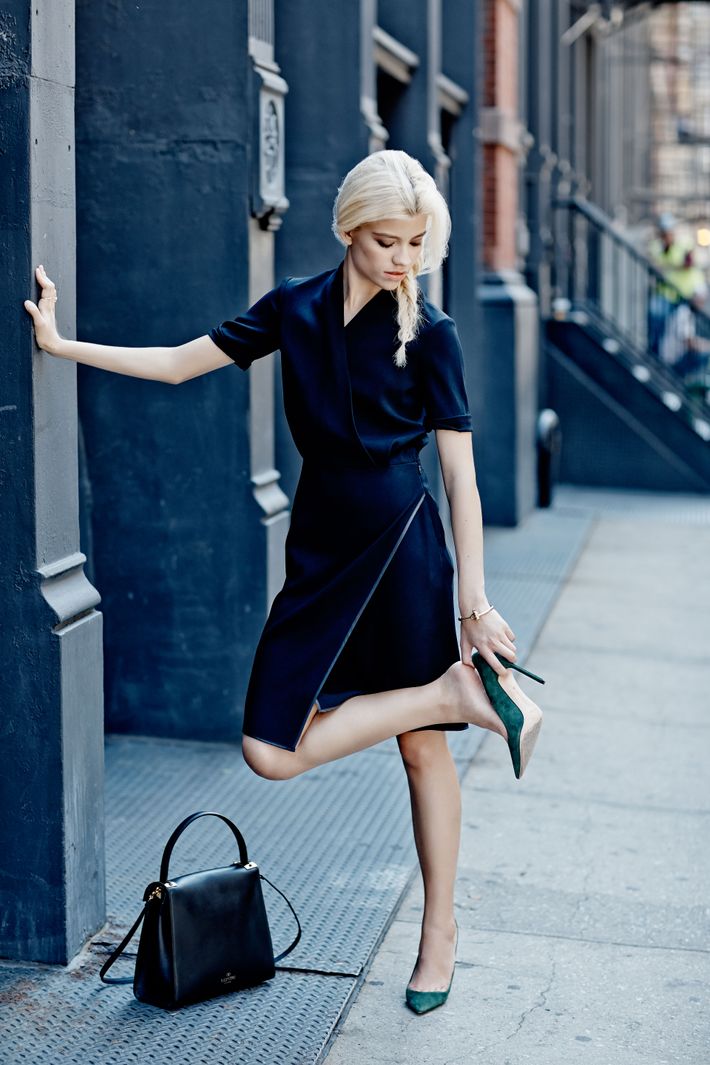 Photographer: Prakash Shroff; Styling by Diana Tsui; Model: Victoria Brixton at Muse Management; Makeup by William Scott; Hair by Takashi Ashizawa using Oribe Hair Care; Photo Editor: Emily Shornick; Photo Assistant: Brian Bee.