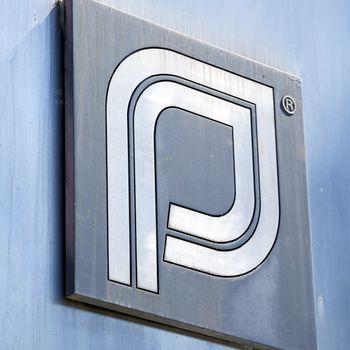 Photo: Dominick Reuter/Corbis
House Republicans have announced a Congressional investigation into Planned Parenthood, following the publication of a video filmed by undercover anti-abortion activists that purports to show a Planned Parenthood executive discussing the illegal sale of fetus parts. In actuality, the video shows the organization's senior director of medical services, Deborah Nucatola, discussing the legal, standard industry practice of donating fetal tissue for medical research. Still, Republican representatives and presidential candidates are using the video as a new catalyst in their fight against Planned Parenthood.
"When an organization monetizes an unborn child — and with the cavalier attitude portrayed in this horrific video — we must all act," House Speaker John Boehner said in a statement.
Republican presidential candidates also gleefully jumped into the fray; Jeb Bush, Ted Cruz, Carly Fiorina, and Rick Perry all condemned Planned Parenthood, according to the Times.
Eric Ferraro, a spokesperson for Planned Parenthood, strongly disputed the allegations, calling them "flat-out untrue." But the fact that the allegations are false, Ferraro continued, "doesn't matter to politicians with a long-standing political agenda to ban abortion and defund Planned Parenthood."
Update: Planned Parenthood released a video in which president Cecile Richards vehemently denies the allegations. "I want to be really clear: The allegation that Planned Parenthood profits in any way from tissue donation is not true," she says. "Our donation programs — like any other high-quality health-care providers — follow all laws and ethical guidelines. Over our 100-year history, we have continually engaged leading medical experts to shape our practices, policies, and high standards — and always will."