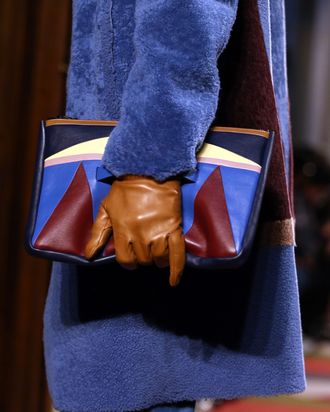 Photo: Richard Bord/Getty Images
You know the old saying "Never give the rando renting your living room access to your furs"? Sadly, a Harlem man learned this the hard way when his roommate stole $5,000 worth of his designer clothes and accessories.
Thirty-year-old Kenneth Butler was charged with grand larceny last week for stealing two $750 Calvin Klein suits, two $1,000 blue fur winter coats, a $350 Louis Vuitton belt, and a $500 necklace from his roommate, according to DNAinfo. But instead of selling them for cash or keeping them for himself, Butler claims he donated the items to Goodwill.
Look, if you think your roommate's wardrobe needs a makeover, surely there's an easier way to tell him.