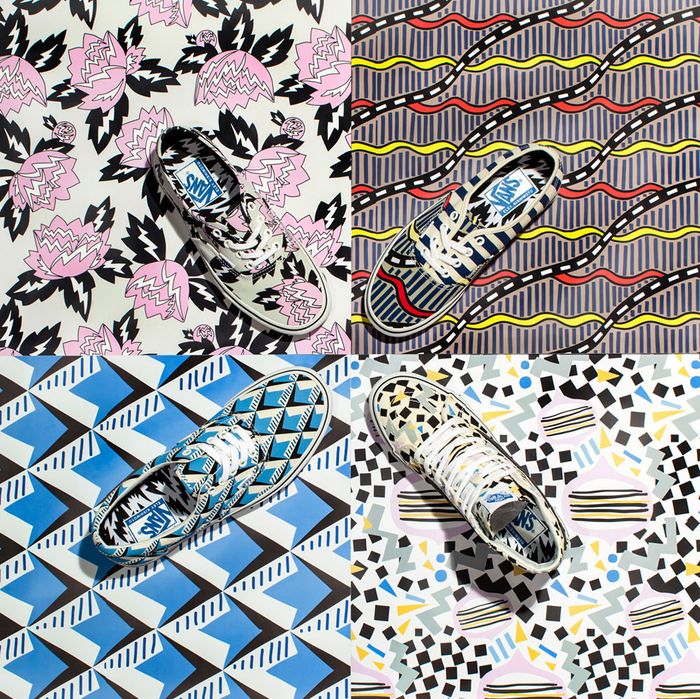 When it comes to designs featuring wacky, cool prints, U.K.-based Eley Kishimoto creates some of the flashiest — which is why their latest collaboration with Vans is heavy on the dizzying patterns. The 30-plus-piece collection, out today, features five different motifs. There's the Flash, which has become the design duo's iconic print since its spring 2001 debut, along with another archival floral design called Magnolia Hysteria. And since it's Vans, there's also a nod to the classic checkerboard design in the form of Drums, as well as Whopping Waffle, which refers to the skate shoes' classic soles. Rounding out the bunch is a new design called Bumpy Road, which includes the stripe you see on Vans' Old Skool style of sneakers.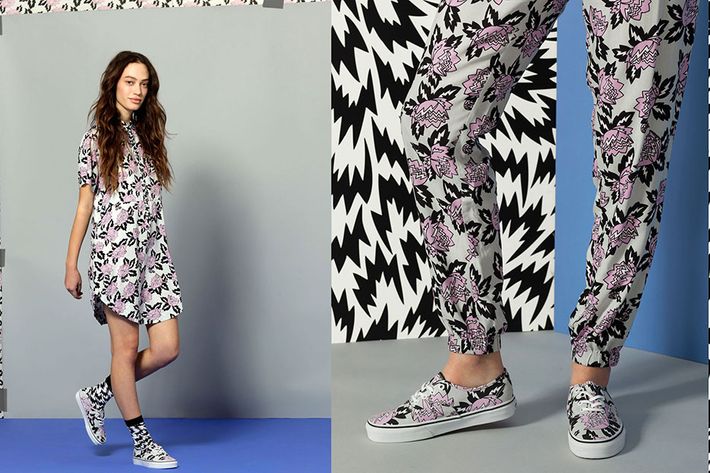 And once you've stocked up on slip-ons and lace-up sneakers, be sure to take a look at the clothes. Ranging from $40 for a T-shirt and topping out at $110 for the reversible parka, they're fun, affordable, and breezy for hot summer days. Our favorite is the collared shirtdress with a mash-up of the Flash and Magnolia prints. Wear it with a simple flat sandal or take a cue from Vans and just go full-on street style and pile on the clashing patterns.
Vans x Eley Kishimoto Collection, $14 to $110 at Vans.