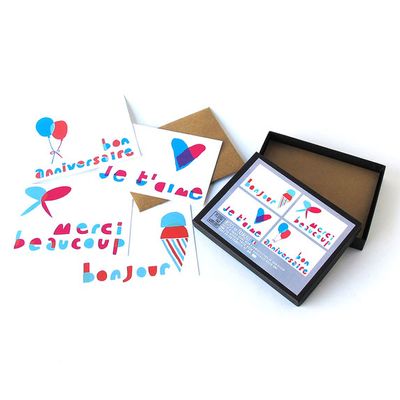 In honor of Bastille Day this week, we're celebrating with all things French-inspired.
There are plenty of chic stationery options out there, but what is it about saying something en français that makes it instantly more sophisticated? Case in point: this stationery set that comes with eight cards painted in shades of red, white, and blue as a nod to the French tricolor flag. Featuring sayings such as Bonjour, Je t'aime, and Merci beaucoup, they're a fun way to drop a friend a nice note even if you don't speak an actual word of French. Grab them for yourself or gift to them to that person in your life who insists they'll move to Paris one day.
French Cards 8 Pack, $12 at Fab.com.