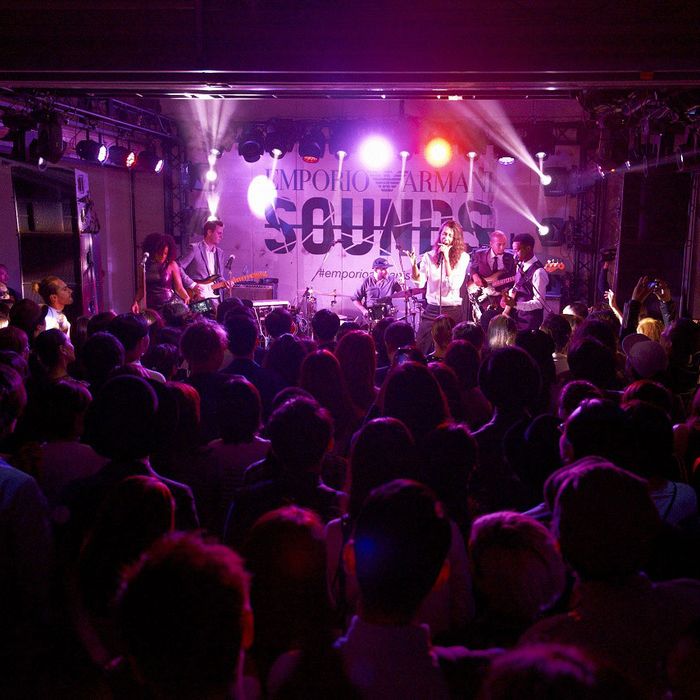 Kindness at an Armani-sponsored show in Tokyo.
Photo: Courtesy of Armani
Last week, Spotify underwent a lime-green, millennial-baiting makeover; this week, its style evolution continues. The streaming service has collaborated on a new app with Armani. Emporio Armani Sounds offers playlists made by people like Calvin Harris, Mark Ronson, Klaxons, La Roux, and Boy George, as well as interviews and concerts. The playlists are free, updated each week, and probably sound best on a poolside speaker.