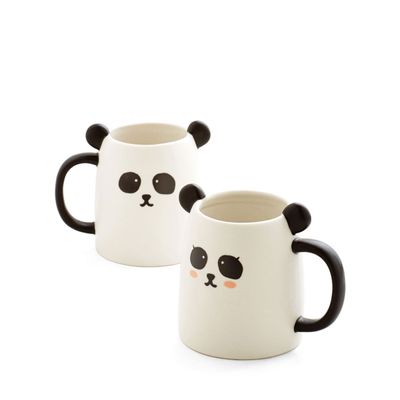 School's out for summer, so embrace your inner child this week with all things kawaii!!!
It may be a time when most people are on vacation, but we still have to work, which means getting up at a decent (early) hour and pounding caffeine. Take some of the sting out of the daily grind with an adorable panda. Besides having cute little faces, notice that the cups have tiny ears. Keep the pair at home or split them up so you have a go-to office mug.
Wake Up Panda Smell the Coffee Mug Set, $40 at ModCloth.