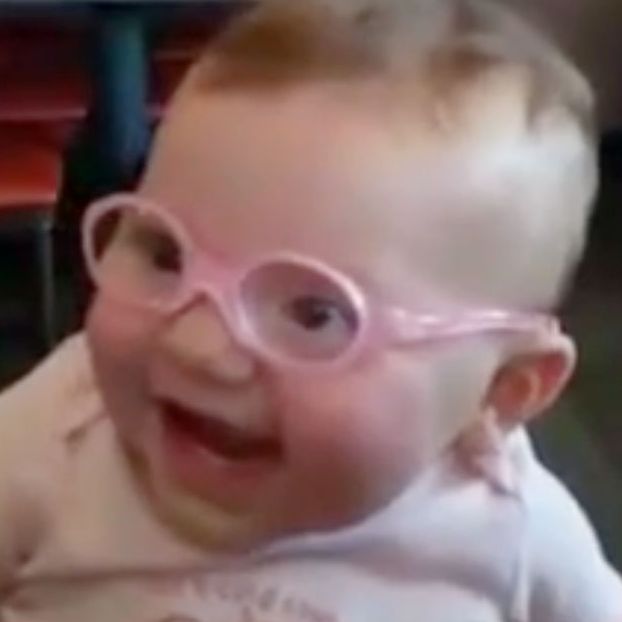 It wasn't a particularly good week for humanity, but hey, TGIF? The sun is out, the weekend holds promises of summer fun, and the Boston Globe just accidentally tweeted the word "investifarting," so let's dive into eight other good things that happened this week.
1. We got to see what Pluto looks like up close. The space craft New Horizons flew by the dwarf planet and captured some stunning photographs of its surface.
2. We met some hot af street vendors. But who's swoller, these guys or Drake?
3. A woman celebrated her 108th birthday by throwing the first pitch at the Seattle Mariners game. She's now the oldest woman to ever throw a pitch out at a baseball game, but more important, she got cake.
4. Caitlyn Jenner gave a moving ESPYs speech about trans issues. The 65-year-old Olympian accepted the Arthur Ashe Courage Award at the ESPN awards and spoke passionately about the struggles many trans people face.
5. A baby tried on her new glasses for the first time. And her reaction was ridiculously adorable.
6. Target's breast-feeding policy went viral, which will hopefully encourage other stores to adopt similar rules. The policy explicitly states that women are allowed to breast-feed anywhere in Target stores, and advises employees not to bother women they see breast-feeding.
7. California's professional cheerleaders are finally eligible for minimum wage. A new law will reclassify them as team players, making them eligible for worker protections and minimum wage.
8. This puppy. THIS PUPPY!!!!!!!