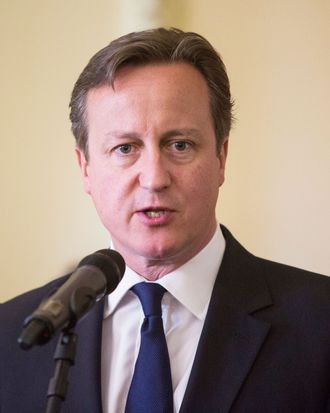 David Cameron.
Photo: Jack Taylor/Corbis
British prime minister David Cameron announced today that, starting next year, the U.K. will require all companies with more than 250 employees to disclose figures on how much male and female workers are paid. Currently, full- and part-time female workers in Great Britain make an average of 19.1 percent less than their male counterparts — a gap that Cameron has pledged to eliminate "within a generation."
Cameron said he believes the new legislation will "cast sunlight on discrepancies and create the pressure we need for change, driving women's wages up." The announcement has been met with opposition from the Confederation of British Industry, which argued that such data could be "misleading." Government officials are still working to determine exactly what information companies should be required to publish. The Labor party has also called for a new annual pay audit to examine the data provided by companies.