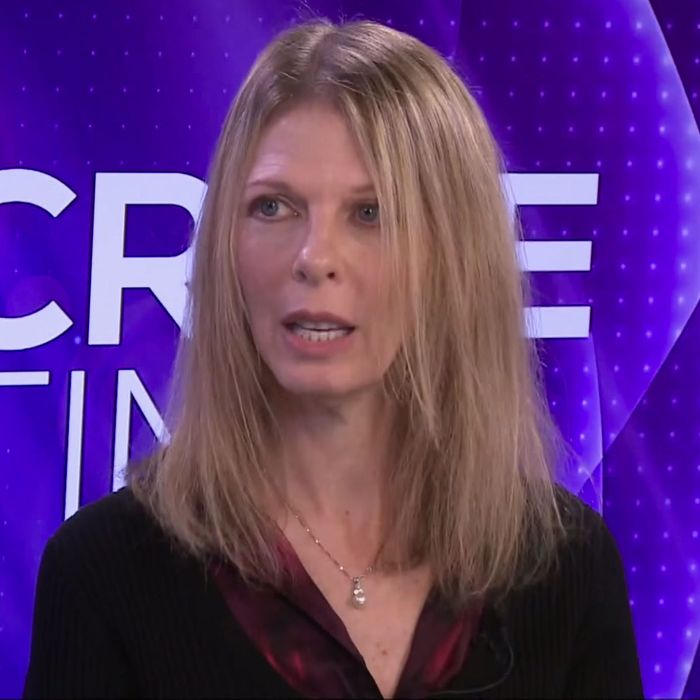 Last week, the Huffington Post published a long feature story about '70s rock band the Runaways and their predatory manager, Kim Fowley. In the piece, former band member Jackie Fuchs recalls being drugged and raped by Fowley after a concert when she was 16 years old, alleging that several bystanders — including fellow band members Cherie Currie and Joan Jett — witnessed it and did nothing.
Currie and Jett have since disputed Fuchs's narrative, but except for a Facebook post, Fuchs hadn't responded at length — until now.
Fuchs and her lawyer Michael Cavalluzzi appeared on the web show Crime Time on Wednesday and discussed the allegations publicly. Fuchs explained that after a witness of the rape explained her side of the story in a memoir, it shook loose memories she had tried for decades to forget and made her want to voice her anger toward Fowley. Countering the skeptics who wanted to know why she waited until after Fowley's death to tell her story, Fuchs's lawyer says she confronted him in December 2014, a month before he died, in hopes he would admit to the rape.
In addition to explaining what happened that night, Fuchs and Cavalluzzi discuss the "bystander effect" and its role in the rape. Fuchs gives advice on how witnesses of dangerous criminal events can intervene without directly becoming involved.
"You don't necessarily have to confront the person who's doing it directly," she says. "You can create a distraction. You can call for help. Really, the first step is to recognize the bystander effect in yourself and say, 'Hey, this is a natural reaction to what I'm seeing, to not want to get involved, to want to protect myself, to not want to go against the group. But once you recognize that in yourself … do something."