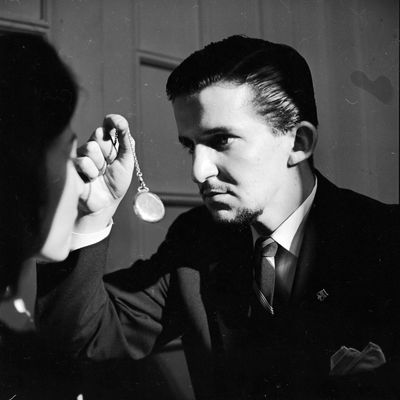 Photo: Orlando/Getty Images
Sometimes (many times) there is little that can motivate a person to get to the gym: not bargaining, nor self-flagellation, nor listening to a Beyoncé playlist, nor watching the "7/11" video on repeat. Sometimes even hiring a TaskRabbit to hide a cake for you somewhere in a Crunch Gym won't even do it. For those desperate times, take Olivia Munn's personal advice and try hypnosis.
In an interview with Good Housekeeping, she says:
I was going to a hypnotist to help me with my OCD and trichotillomania. One day I told him I didn't work out, and he said, 'What do you mean?' I replied, 'I don't know. I just kind of don't. I yo-yo.' He said, 'You have to! It's good for your anxiety and depression.' So during one of our sessions, he hypnotized me.

I'm not exaggerating: That was on a Friday, and by Monday I was working out every day at 6 a.m. If I missed a session, I'd double up and do it the next day. Now I feel so much stronger. I remember running up the steps one day and thinking, This is strange. I could do this a hundred times and be totally OK.
And if that doesn't work, there's always The Secret.