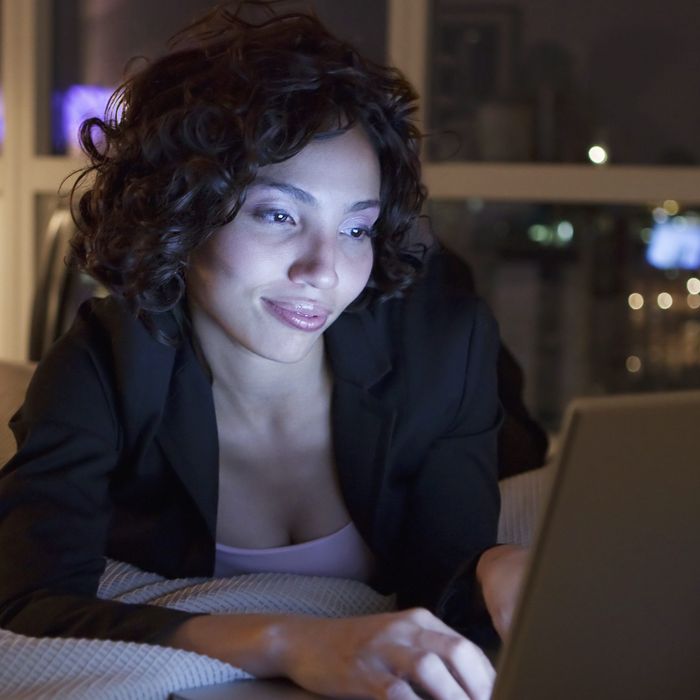 Photo: Tetra Images/Getty Images
You might think women living in the conservative American South might be relatively porn-averse, but there you'd be wrong. As it turns out, southern ladies are not afraid to dim the lights, flip open their MacBooks, and open an incognito window.
According to a new study from PornHub and RedTube commissioned by the Daily Beast, our southern sisters are enthusiastic porn consumers, with the highest number of female porn viewers concentrated in a handful of southern states. Women in Mississippi watch the most porn, followed by Georgia, South Carolina, and Washington, D.C.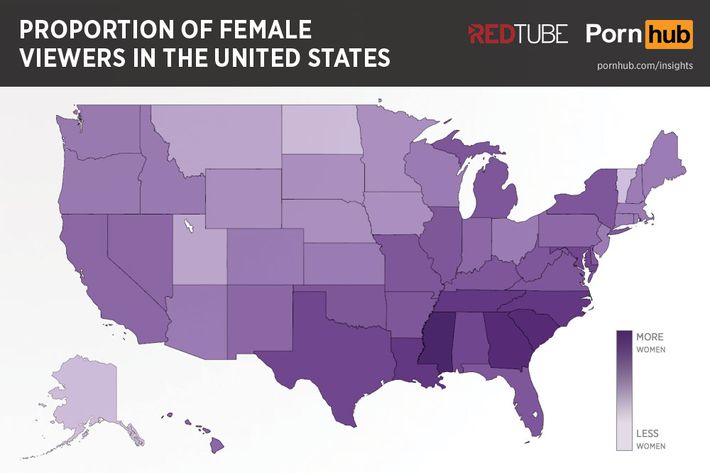 Female porn viewership in the U.S. is actually much lower than it is in other countries. Thirty-five percent of porn viewers in both the Philippines and Brazil are women, compared to just 23 percent in the U.S. What are you doing to close the porn gender gap?