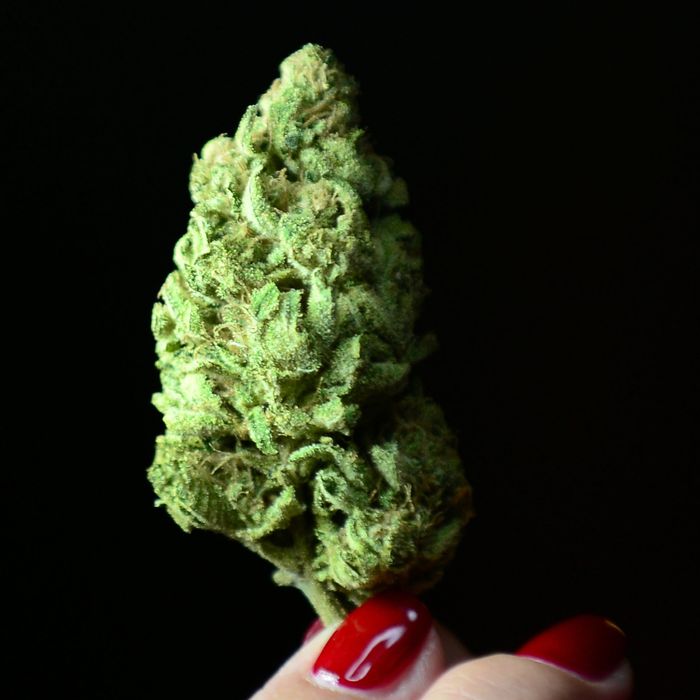 Photo: Frederic J. Brown/AFP/Getty Images
Last year, whenever women asked Jazmin Hupp about starting a medical-marijuana business in New York, she responded with a question: "Do you have a million dollars?" Hupp is the founder of Women Grow, a professional network for women with marijuana businesses, and she's used to helping others get their start in a male-dominated industry. New York, however, was especially daunting. The state was licensing only five companies to participate in its medical-marijuana program, and each would be required to grow its own marijuana, process the flowers into a pill or oil at a manufacturing plant, and then sell the final product at four dispensaries around the state. The costs of vertical integration are enormous, and it is historically more difficult for women to raise capital than men. None of the women who called Hupp had the funding they needed — until Amy Peckham and her daughters Hillary and Keeley called her last September. "Do you have a million dollars?" Hupp asked. "Yes," said Amy. "Yes, we do."
The Peckham women are like characters from a Jenji Kohan script that was workshopped by a Lean In circle. They come from a wealthy family in Westchester County. Amy Peckham is a compact blonde woman who raised four children; sat on the board of Peckham Industries, her husband's construction-material company; and started a family foundation. When the New York legislature was poised to pass a medical-marijuana program in the spring of 2014, she called her daughters Hillary and Keeley and suggested the Peckham women branch out on their own. She had been waiting for New York to legalize medical marijuana after watching her mother suffer from ALS without access to the drug. Hillary, a senior at Hamilton College, was an easy recruit: Who else was going to offer her a job as the chief operating officer of a new company?* Meanwhile, Keeley was 25 and trying to start a horticultural therapy in New Orleans when her mother called. "I wouldn't come back without a greenhouse," she said, so her mother offered her a job as chief horticultural officer. They called the company Etain, after a heroine from Irish mythology. Amy was named the CEO.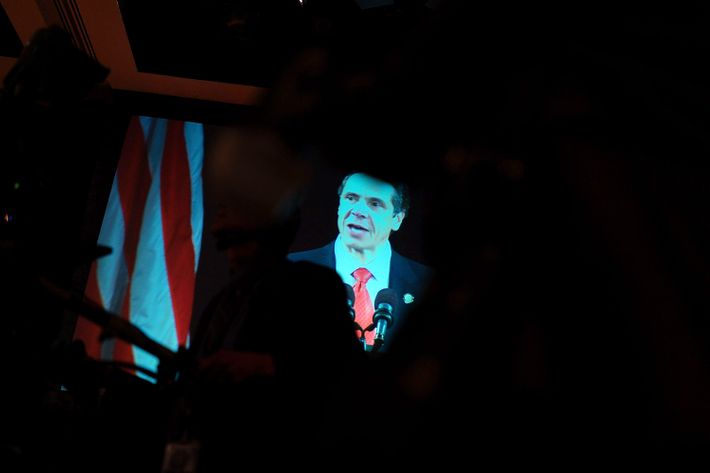 In the past 20 years, as medical marijuana has become legal in 23 states and the District of Columbia, the image of the slacker dude, looking to get stoned, has morphed into the image of the corporate marijuana businessman, looking to get rich. What both images have in common is that they are male. Women Grow estimates that roughly 20 percent of marijuana-related businesses are owned by women — better than the tech industry, where Hupp worked previously, but still far short of ideal. "I was shocked," said Hillary Peckham, who started attending marijuana conferences shortly after graduation. "There were essentially no women." Some western states with low barriers to entry, like Colorado, have seen a boom in female start-ups; in New York, however, the competitiveness of the program bred a machismo that the Peckham women started calling "warehouse envy." Men liked to brag about the size of their proposed facilities; some even scoffed at the Peckham women's bid for a license. "What makes you think you can do this?" one man asked Amy. "You know you need a real set of balls."
The New York medical-marijuana program, with its high capital requirements, will be especially corporate. "The New York program is slanted toward extremely deep-pocketed players," said Karen O'Keefe, the director of state policies at the Marijuana Policy Project. The main feature, O'Keefe said, was the "extreme amount of control" the state exercised over the companies. Each licensee will be permitted only five brands of medical marijuana, and the Department of Health will need to approve everything from the prices to the names of every brand. ("The name shall not be coined or fanciful, and may not include any 'street' slang," according to the regulations.) Even small details like signage are circumscribed: Dispensaries can hang only a single black-and-white external sign. "New York wants just really big operations that they can monitor closely and that really resemble the pharmaceutical industry," said Adam Kurtz, who tried to organize a New York application before he packed it in for Oregon.
The Peckhams, however, didn't need investors: They had enough money to fund Etain on their own. (The application process alone has cost them about $750,000.) After their conversation in September, Hupp began introducing the Peckhams to people in her network. "I wanted to make sure that at least one diverse team made it through New York's application process," she said. Through Hupp, the Peckhams met their chief compliance officer Joe Stevens, who opened the first medical-marijuana dispensary in New Jersey, another highly regulated market. She also connected them with the Bhang Corporation, one of the country's top marijuana product companies, which has a reputation for consistent dosing. "People have a lot of fear in the western market, where you'll eat a chocolate and it won't do anything and then you'll have a second chocolate and you're asleep for three days," said Hillary.
As Etain developed, Hillary became the company's voice. She mastered the ins and outs of New York's regulations and, despite her inexperience, developed a reputation for focus. "Hillary Peckham reminds me of Hillary Clinton," said Scott Giannotti, the organizer of the Cannabis and Hemp Association. She won over business partners and local politicians, while Keeley, with her horticultural experience, was able to geek out with the actual marijuana growers. Some nights, the women worked late at the family home's kitchen table, where other family members pitched in: their dad, with his business acumen, or Hillary's twin brother, who helped out with writing the proposal.
Together the Peckhams plotted Etain's physical presence around the state. They planned to build their greenhouses and manufacturing facility (where marijuana flowers must be processed into pills or oils) at a former horse barn at a failed racetrack in Chester. Keeley will manage those operations. They chose to step aside from the state's biggest market, in New York City — where, they figured, all the other applications would try to gain a foothold — and signed leases for dispensaries in four other cities: Albany, Yonkers, Kingston, and Syracuse. They hoped state authorities would look favorably on an applicant wanting to serve depressed economies. Similarly, they stacked their boardroom with New Yorkers: Charles Yurgalevitch, the director of the school of professional horticulture at the New York Botanical Garden, joined Etain as a corporate director. So did Dr. Brian Saltzman, who pioneered HIV and AIDS treatment in New York City, and Lee Mandell, the hydroponic expert who runs Boswyck Farms in Queens.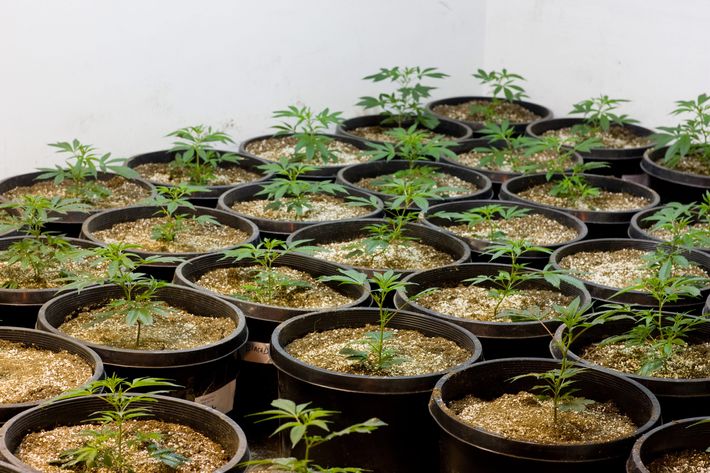 No one has any idea, though, how New York will score the 43 applications and award the five licenses later this summer. "That's been really frustrating," Hillary said. "A lot of other states are much clearer about what they're actually looking for."
This ambiguity over scoring is, perhaps, a reflection of New York's ambivalence about medical marijuana. Governor Andrew Cuomo signed a much more limited bill than what activists had hoped for: There are only ten eligible conditions, leading to estimates of 10,000 or so patients in a state with 20 million people. The Peckhams don't expect a return on investment for three years; some companies may not see a return on investment at all if New York doesn't liberalize the program over time. "New York has made very clear it does not want a large cannabis industry," said Hupp, who took a seat on Etain's board of directors, but decided to move recently to California. "I'm moving to help a state that wants this industry."
If the Peckhams don't receive a license, they hope that New York issues a second round of licenses after the initial companies are up and running. If that doesn't work, then Etain's future may also be in another state — or, perhaps, a farmers' market. "I'm hoping they give me my greenhouses still," said Keeley. "I could grow something else. I could do peppers and eggplants."
*This article has been updated to show that Hillary Peckham was an undergraduate student at Hamilton College, not Dartmouth.