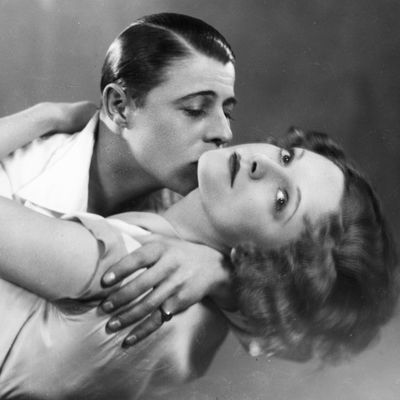 Photo: Sasha/Getty Images
We've recently discussed how an open marriage can strengthen a relationship — but new research published in the Journal of Sex & Marital Therapy  suggests that even just extracurricular crushes improve your relationship with a significant other.
Researchers at Columbia University, Indiana University, and the University of Kentucky-Lexington surveyed 200 women in relationships of three years or longer, asking questions about sexual attraction and their significant others. Analysis showed that the majority of women — 70 percent of respondents — admitted to having a crush on someone other than their main bae. But most reported that these crushes had zero impact on their actual relationships. Some even reported that it had a positive effect on their sexual desire for their long-term partners.

The paper's authors suggest that some women experience a sort of "emotional transference," and instead of acting on their fixations, they had "funneled increased sexual desire from a crush into their primary relationship."
This whole paper seems like a very convenient rationale for vocally obsessing over Channing Tatum, or maintaining a standing fro-yo date with Hot Jake in Accounting. It's science!