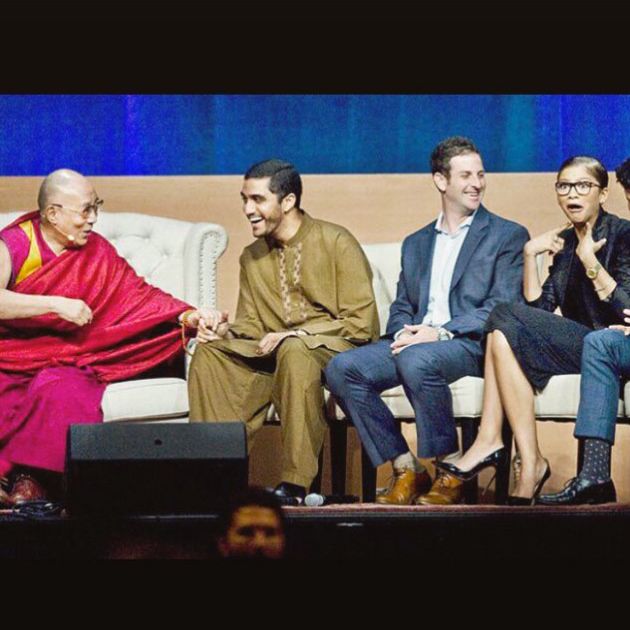 The Global Compassion Summit.
Photo: zendaya/Instagram
Sane teen and all-around boss Zendaya helped celebrate the Dalai Lama's 80th birthday at the Global Compassion Summit in Anaheim, California, on Sunday. You know, just your average extracurricular activity for an 18-year-old. She wore a tailored skirt-suit, black patent pumps, and glasses, looking every bit the consummate professional. As for the face she made onstage? Come on, you'd make it, too, if you met his Holiness, no matter your age.