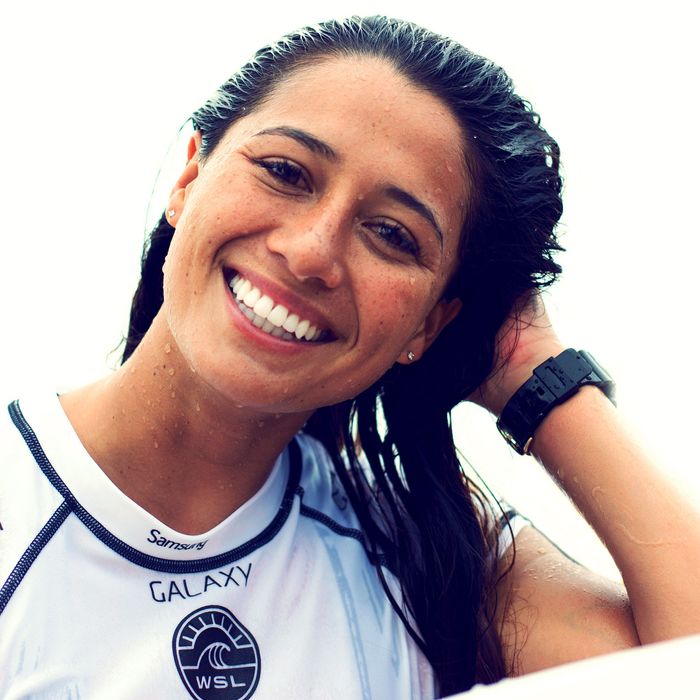 Photo: Kirstin Scholtz/WSL via Getty Images
Being a surfer seems pretty cool. You most likely live in Hawaii. You're naturally fit from a sport that you love. Designers like Proenza Schouler cite you as runway inspiration. But the one downside of being a surfer girl? "Your hair gets fried," says professional surfer Malia Manuel.
Every female surfer has a favorite leave-in conditioner or hair mask that keeps her hair moisturized and hydrated. And while it's not easy to become a Gidget overnight, it's a lot simpler to achieve the soft, conditioned, après-beach hair of one. Here, a mixture of professional and amateur surfers tell the Cut their favorite ways to condition their hair after a day at the beach. Click through to find out which leave-in conditioner every girl on the pro surf tour seems to carry.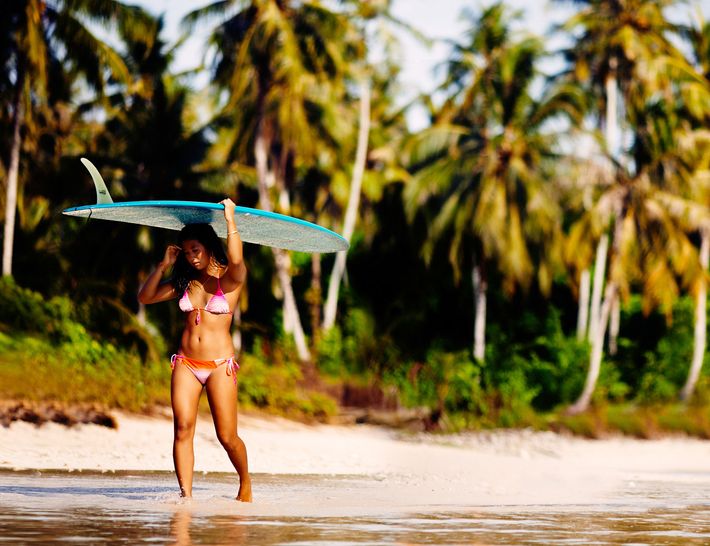 A Cult-Favorite Conditioner
"My favorite leave-in conditioner is called It's a 10. It hydrates and protects from sun and salt damage. To prevent dry hair, I apply this amazing product right after I get out of the water." —Kelia Moniz, Roxy pro surfer and two-time winner of the ASP Women's World Longboard Title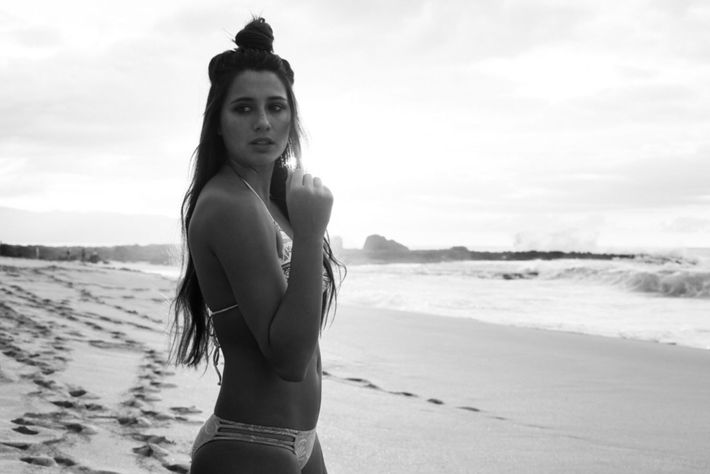 A Double-Duty Oil
"I use Paul Mitchell Awapuhi Wild Ginger Styling Treatment Oil. I love the Awapuhi collection. It's called a styling oil, but I use it after I come in from the water because my hair gets fried." —Malia Manuel, O'Neill pro surfer and, at age 14, the youngest-ever winner of the U.S. Open of Surfing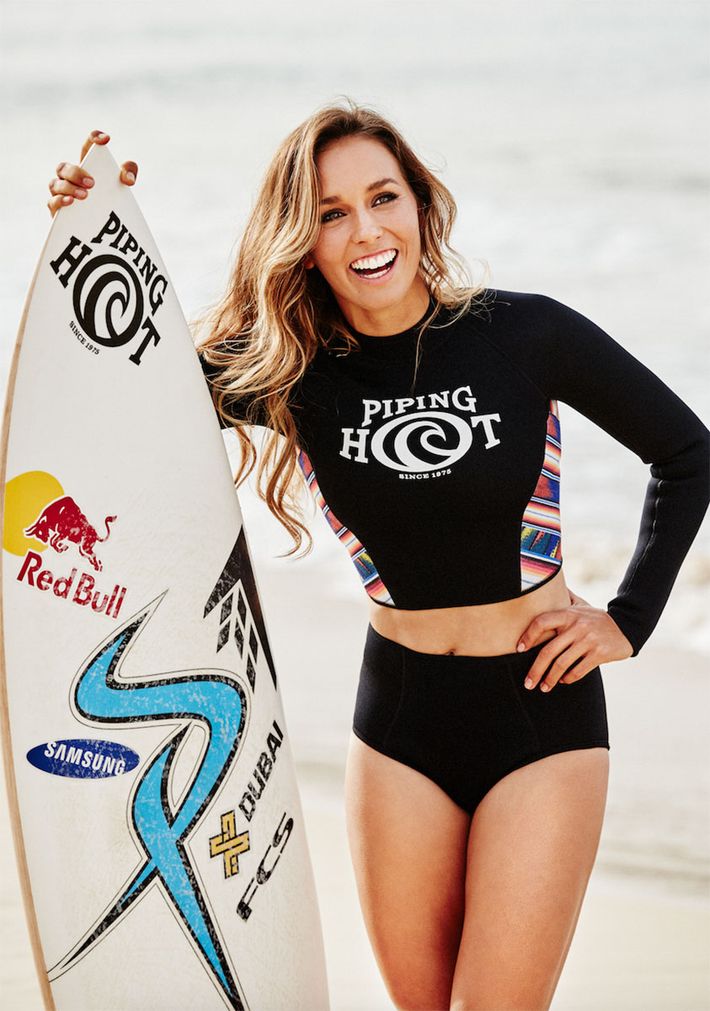 A 3-Step Moisturizing Routine
"I use Make Sleek Cream to moisturize my hair, and I put MoroccanOil on my ends straight after a surf. After a long day in the sun and surf, I'll use coconut oil in my hair as an awesome rejuvenating hair mask." —Sally Fitzgibbons, Piping Hot pro surfer and winner of the 2015 Fiji Pro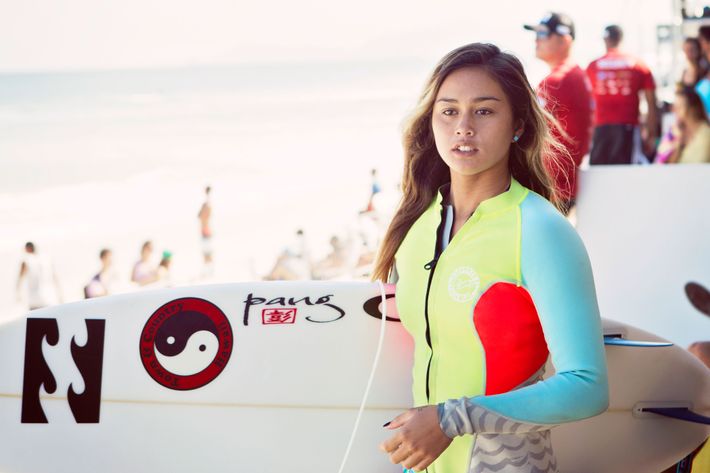 A Non-Oily Detangler
"I use It's a 10. It's very hydrating and doesn't leave my hair too oily or tangled. It has just the right amount of moisture I need for my hair." —Alessa Quizon, Billabong pro surfer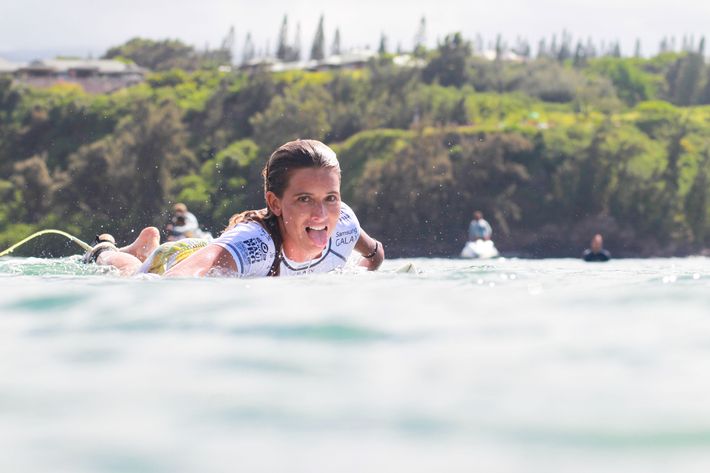 A Drugstore Favorite
"I use L'Oreal's Total Repair Extreme Emergency Recovery Mask. I like it because it works! Every day my hair goes through torture in the sun and salt, and this gives it the relief it needs. I keep it in my car, and after a long day of training, I rinse the salt and sand out of my hair and apply it directly." —Courtney Conlogue, Billabong pro surfer, currently ranked No. 1 in the world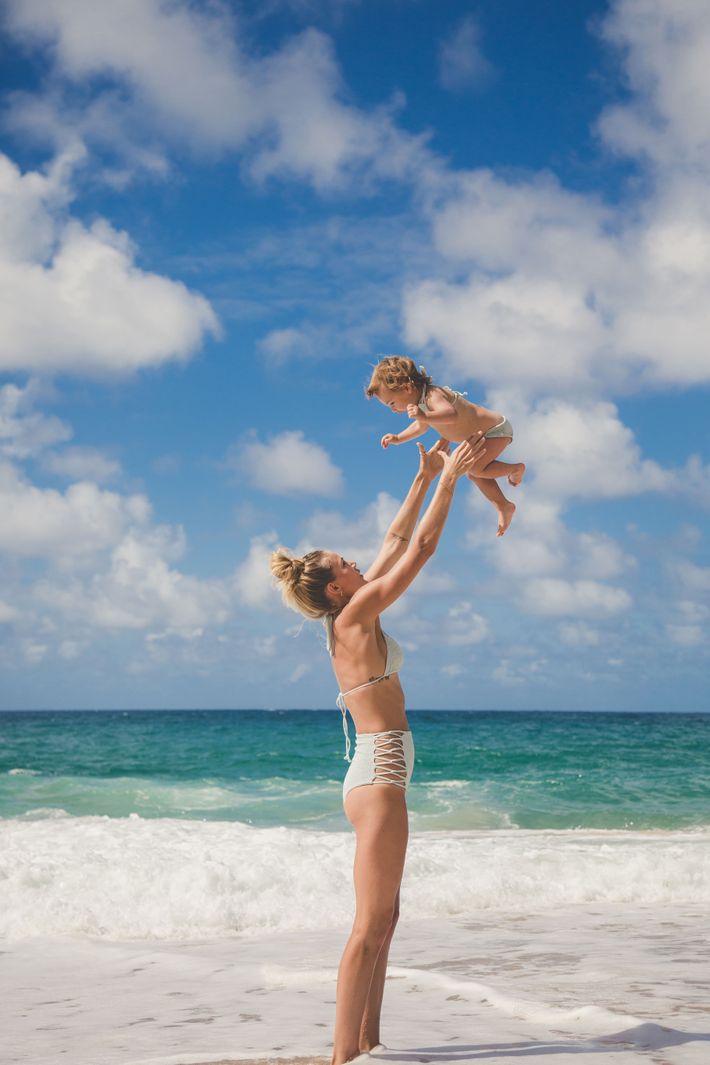 An Organic Conditioner
"I love John Masters Organics Green Tea & Calendula Leave-In Conditioning Mist. It has green-tea extract that combines the benefits of antioxidants and organic oils to make my hair feel soft and nourished." —Tori Praver, Tori Praver swimwear designer and surfer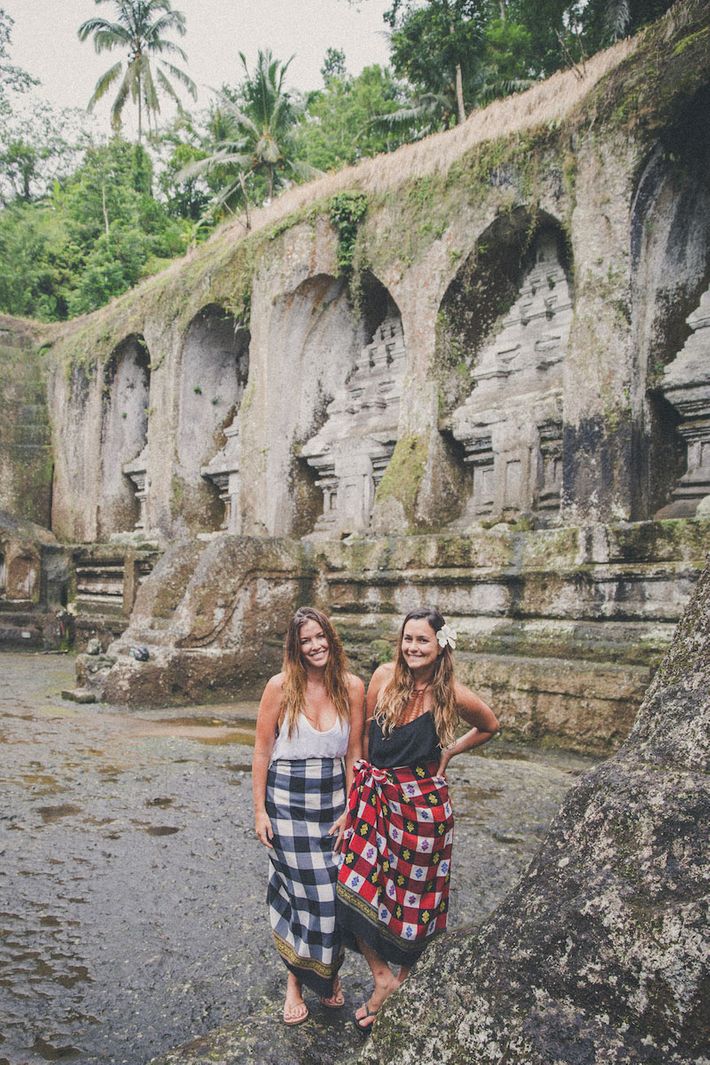 Coconut or Almond Oil
"I use either a raw coconut oil or Davines Oi oil. The Oi oil has almond oil and gives my hair that extra shine and softness. Also, any kind of raw coconut oil is really good for your hair. Unlike other oils, coconut oil really penetrates your hair rather than coating it." —Naomi Newirth, Acacia Swimwear designer and surfer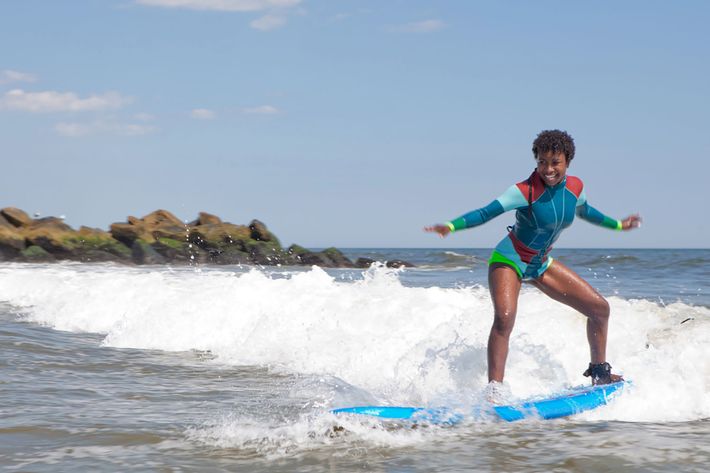 Deep Conditioner for Curly Hair
"I recently just cut my hair super-short and was worried about maintaining it, as my hair is prone to breaking off after a while when I wear it natural. A friend suggested Camilla Rose Deep Conditioner, and my life (well, my hair's life) has changed. My hair doesn't break like it used to. Now it's always so soft, and my curls are more defined. I use it bi-weekly, and after rinsing it out, I use coconut oil to seal the moisture." —Tahirah Hairston, writer, producer for the Cut, and surfer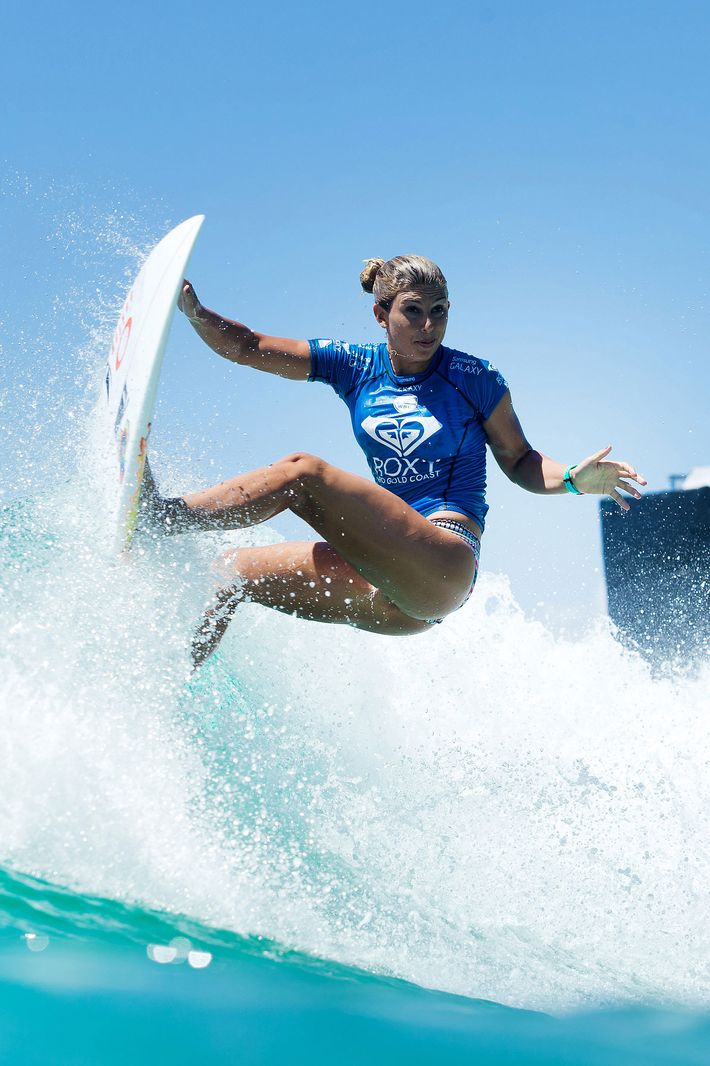 A Conditioner for Beach Waves
"Sometimes I lightly wet my hair and put in a leave-in conditioner, like the Paul Mitchell Tea Tree Hair and Body Moisturizer. It prevents the saltwater from absorbing completely. Damage is inevitable from being in the water so much, but this conditioner helps soothe the hair while still giving me some of the dried-out surf curl that the ocean gives naturally." —Sage Erickson, Oakley pro surfer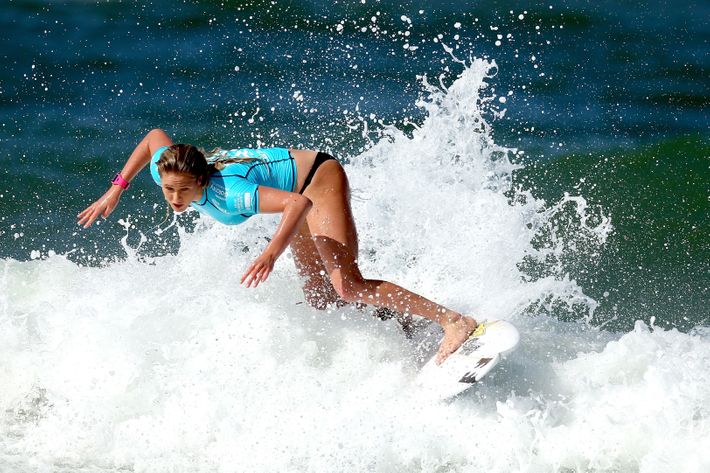 The Overwhelming Favorite
"I love It's a 10! It's by far my favorite! Without a doubt, I use it every time I get out of the surf and after showers. It makes my hair feel feel amazing, hydrates, and helps with sun damage." —Laura Enever, Billabong pro surfer and winner of the 2015 Hurley Australian Open of Surfing