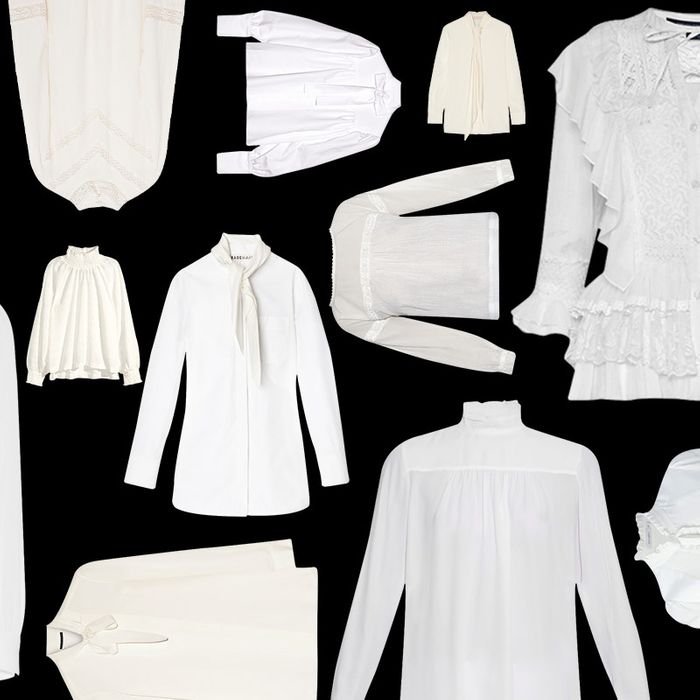 The last few weeks of summer beg for airy, light clothing; meanwhile, autumnal merchandise lures shoppers with rich materials gleaming in their newness. Luckily, soft, white poet blouses are having a resurgence come fall. Taking cues from both the New Romantics and Victorian modes of dress as well as free-spirited folky types, a white blouse can fit into every closet. It goes with a favorite pair of cutoffs just as well as it does with trousers and skirts. Click through the slideshow for six different takes on the white blouse, and how you can incorporate them into your fall wardrobe.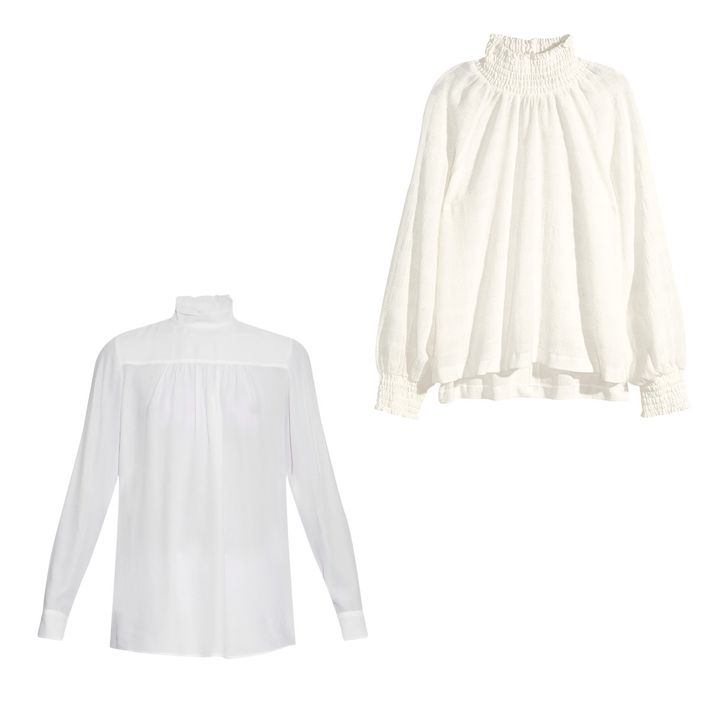 High Collar: Your New Turtleneck
A higher collar nods to the demure Victorian aesthetic permeating the sales floors this fall. Try it layered underneath a short dress for a more bohemian vibe.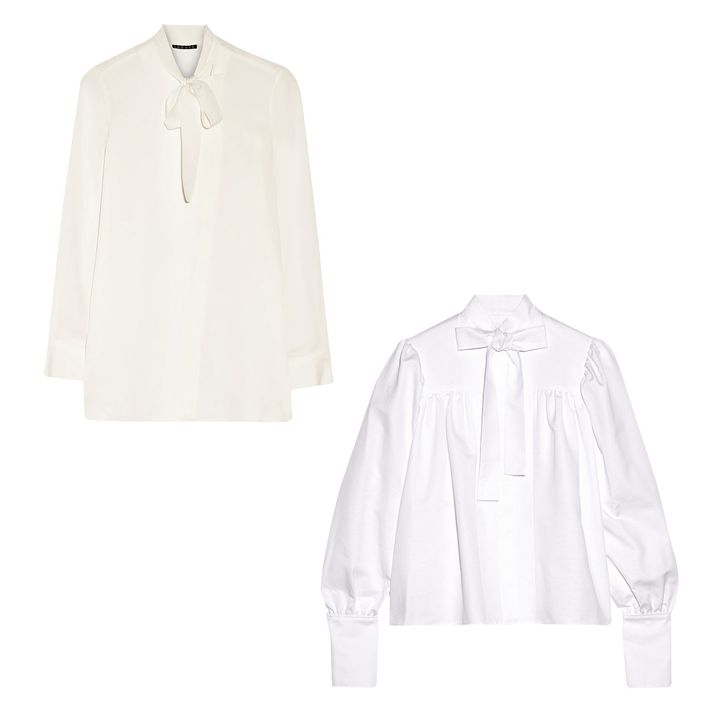 The Pussy-Bow Blouse
Channel the new Gucci look with a slim pussy-bow blouse. Tied into a neat bow, it gives off prim airs, but worn untied, it lends itself toward a more relaxed, "Stevie Nicks wears white" feel.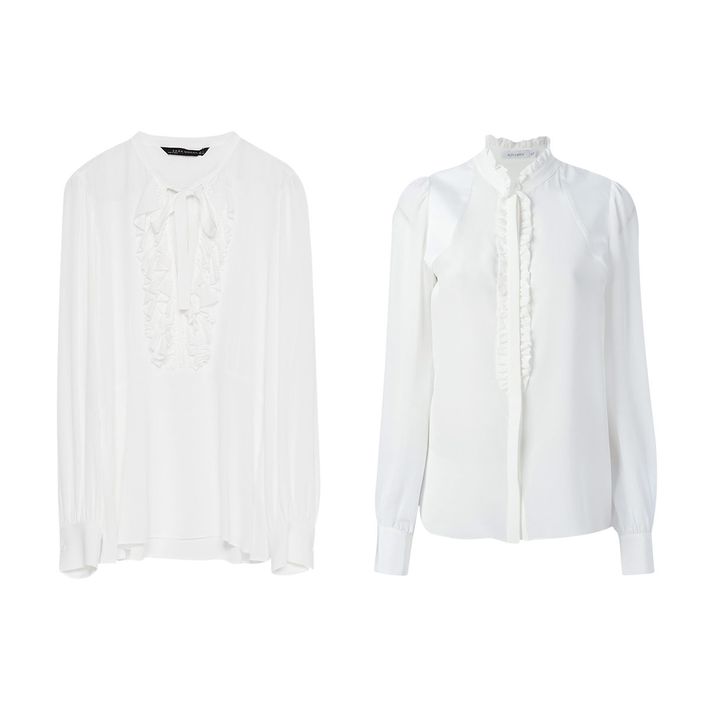 Frilly Details
Micro-frills on the bib or placket make a tuxedo shirt feminine without veering toward Jerry Seinfeld's puffy-shirt territory. Wear alone or under a tailored black blazer.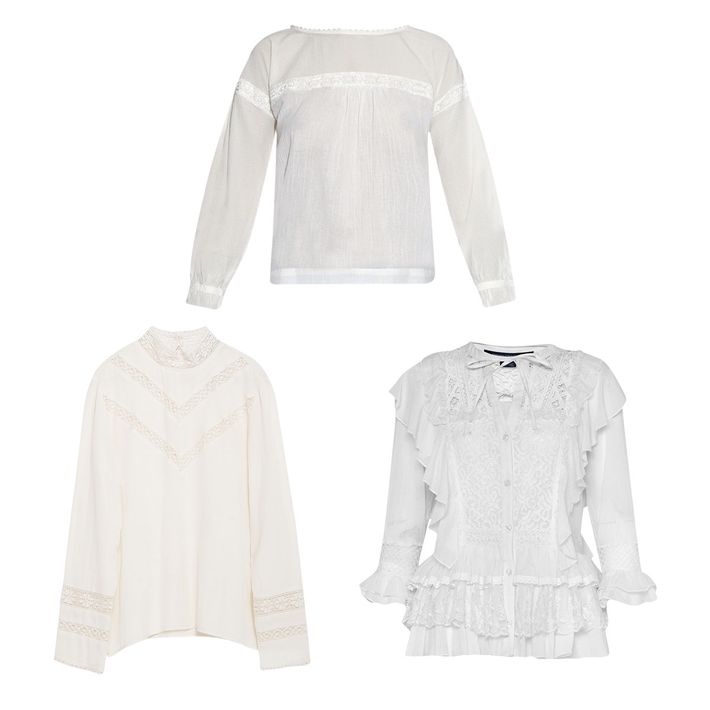 Lace Trimmings
Pretty lace details on a white blouse will look good with vintage-style light-washed denim.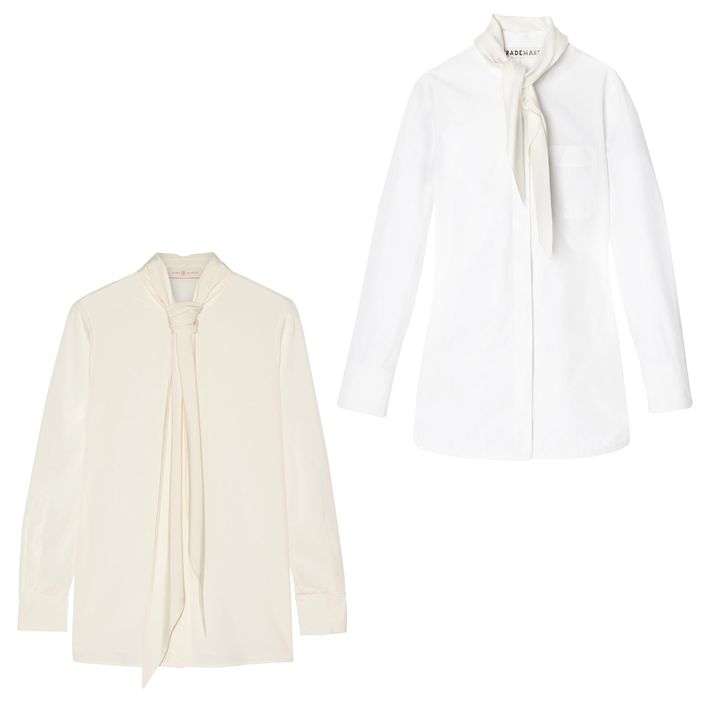 Scarves Optional
This is a great example of work-appropriate dressing. Reminiscent of Faye Dunaway's turn as anchorwoman in Network, it can be worn with or without the scarf for multiple styles without needing to buy multiple blouses. Anything from a wrap skirt to a wide-leg trouser will complement this piece.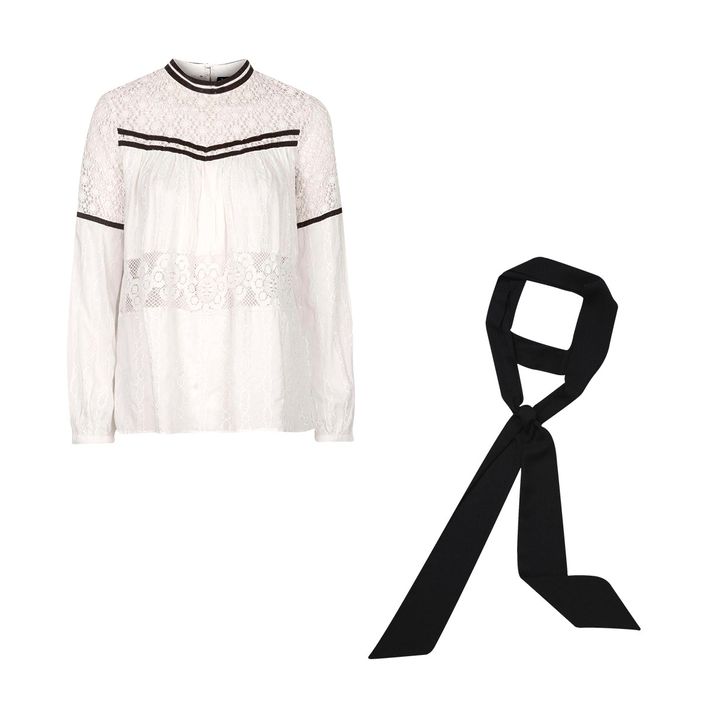 When You Want a Little Contrast
A little black-velvet piping ties together the summery look and the richness of fall fabrics. Alternatively, should you want to add contrast to any old regular white blouse, a tie-neck scarf can be all you need to dress up a shirt.