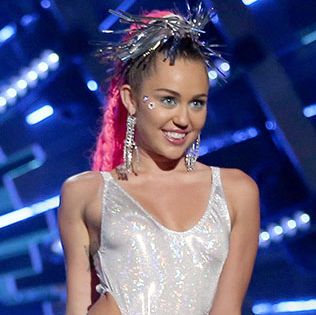 Photo: Christopher Polk/MTV1415/Getty Images
Miley Cyrus wore ten looks last night while hosting the VMAs. Were they good? Were they bad? Do the words good and bad even have meaning when you're talking the woman who recently wore nipple pasties to a talk-show appearance? This is a topsy-turvy aesthetic universe we've entered, where all the shoes are go-go boots, and a card with a hole for your head can count as a dress if you just believe in it hard enough.
Still, it is possible to ascertain which of these costumes were delightful and which just didn't work. In the slideshow below, we have attempted to rank all ten looks from best to worst. Or, worst to not-so-bad. Click through at your own peril.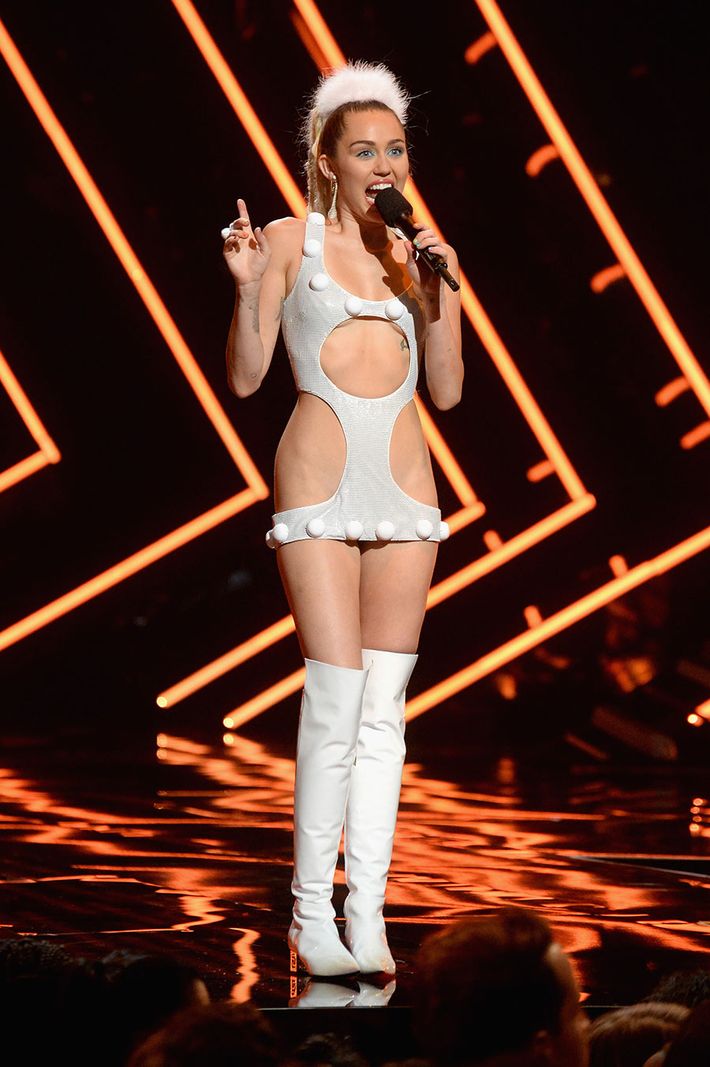 No. 1: Millennial Barbarella
There's something oddly sweet about this 1960s look from Versace, complete with tall white go-go-boots.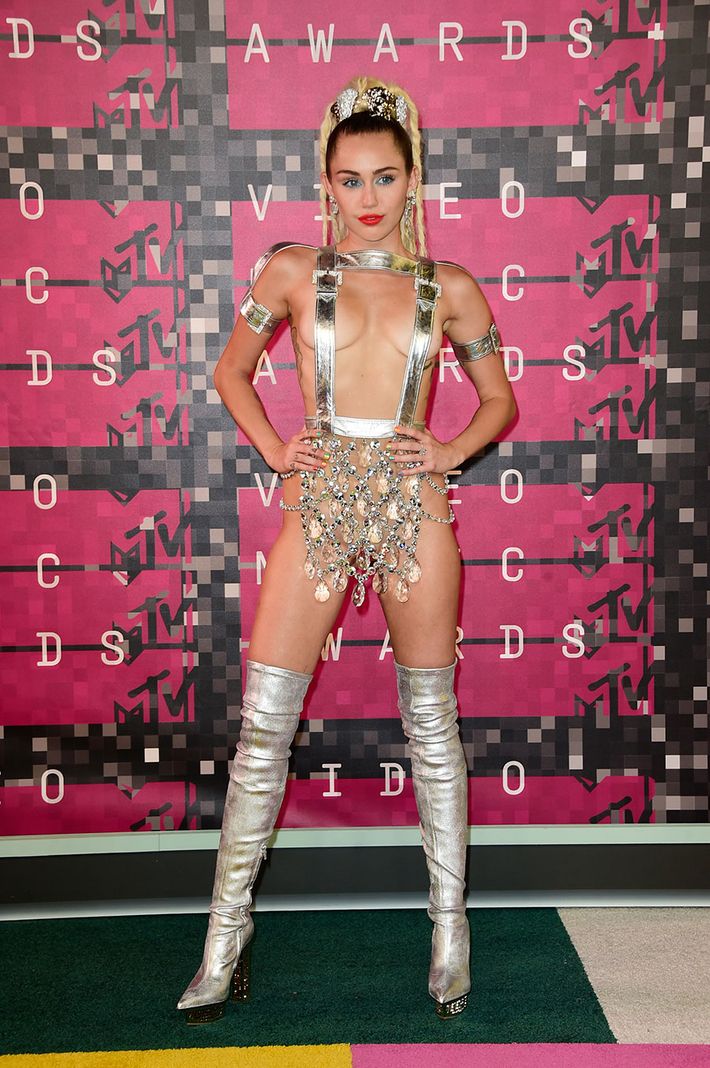 No. 2: Tinfoil Fembot
Minus the footwear, could you create this Atelier Versace look out of items in your scrap drawer? Sure, but did you? Perhaps that's the real question.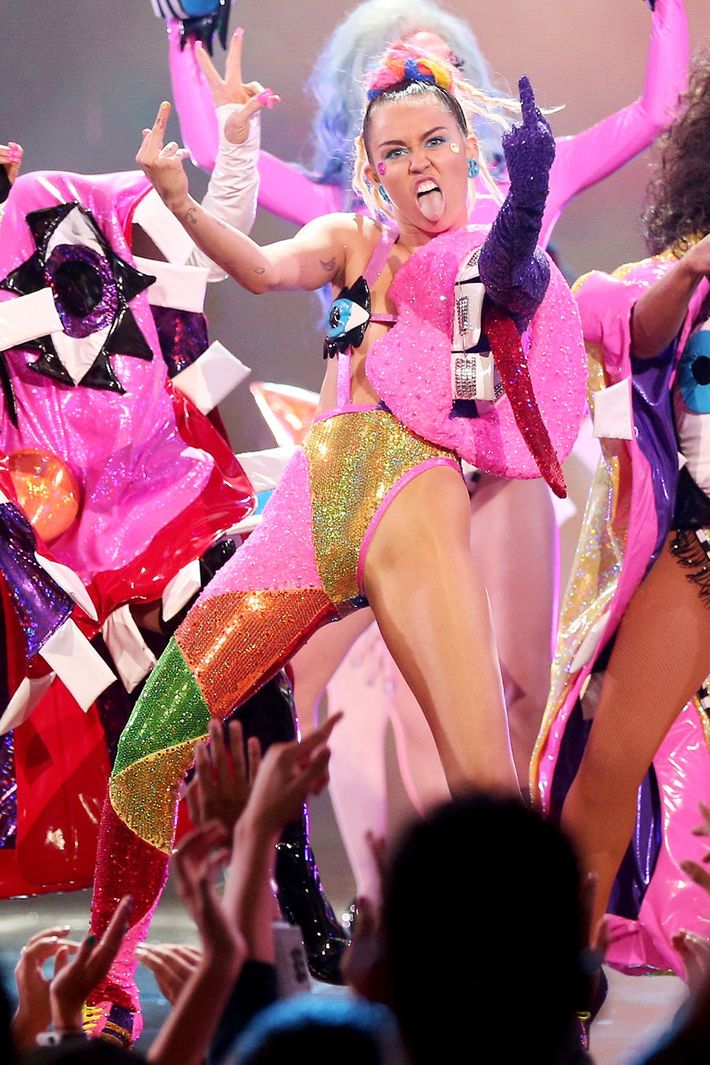 No. 3: Harlequin Romance
This one-legged, one-gloved, glittered jumpsuit will terrify anybody afraid of clowns.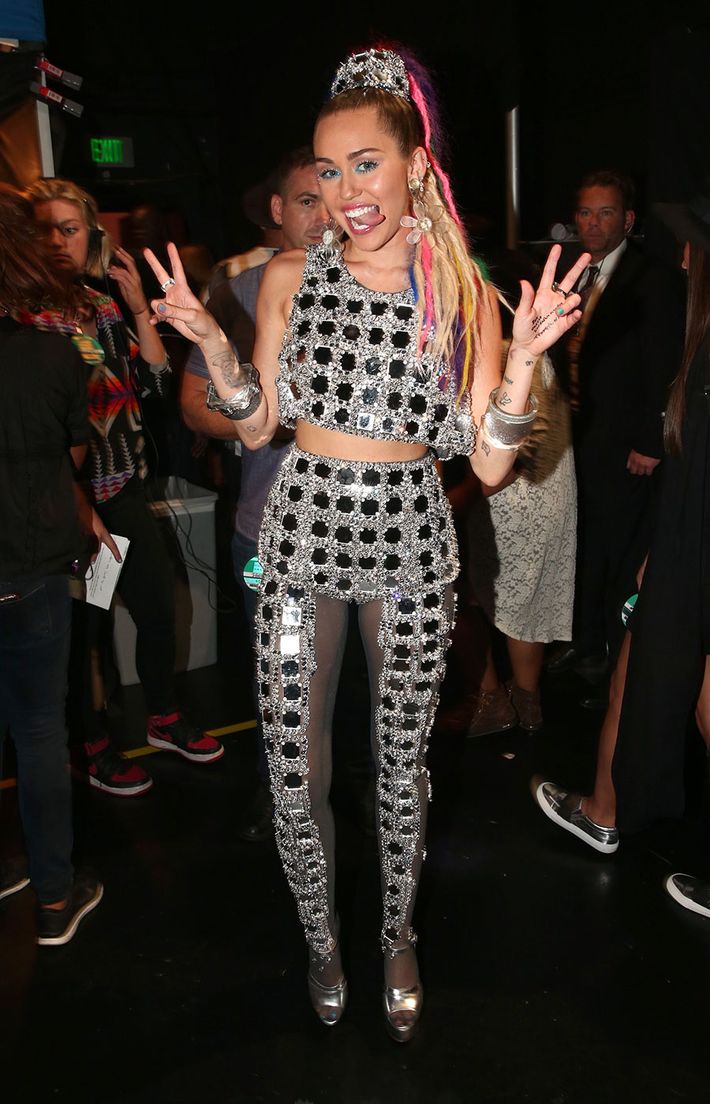 No. 4: Time Is a Flat Circle
So Bob Mackie! And it comes with a matching scrunchie!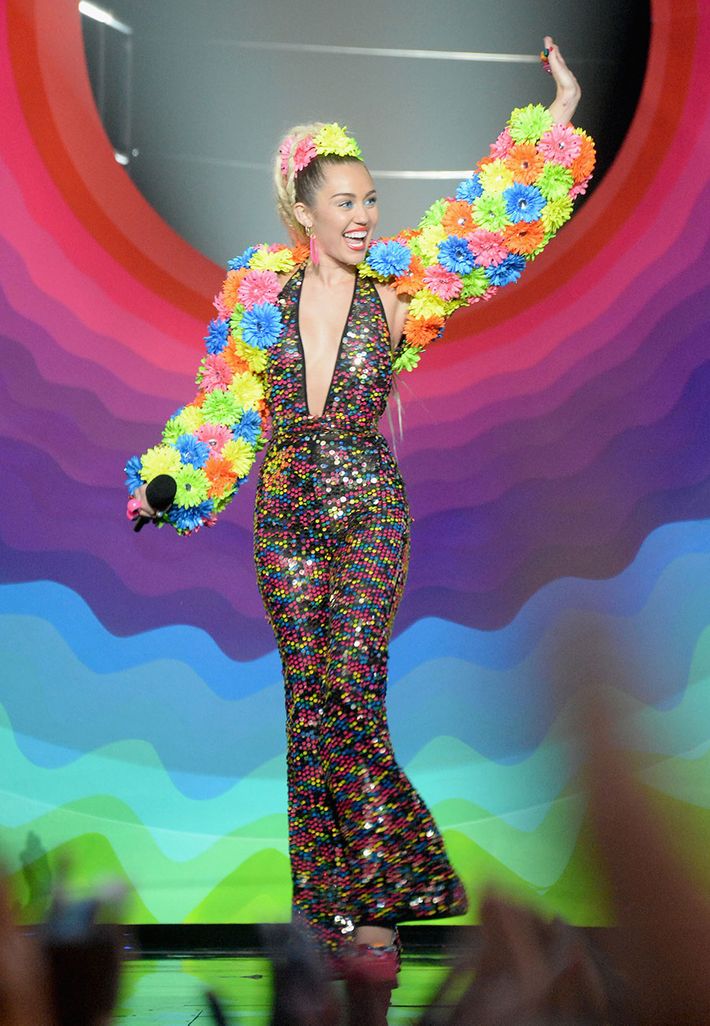 No. 5: Carmen Miranda via Canal Plastics
Bathing caps as stole.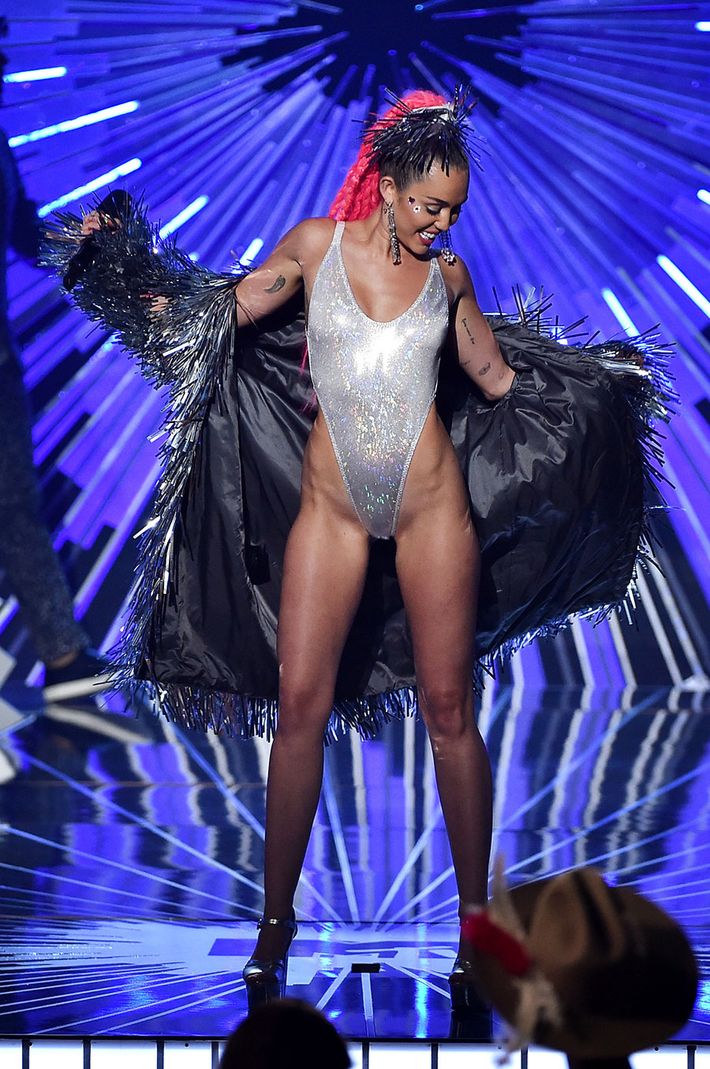 No. 6: Silver Surfer
What's really inside one of those hipster piñatas.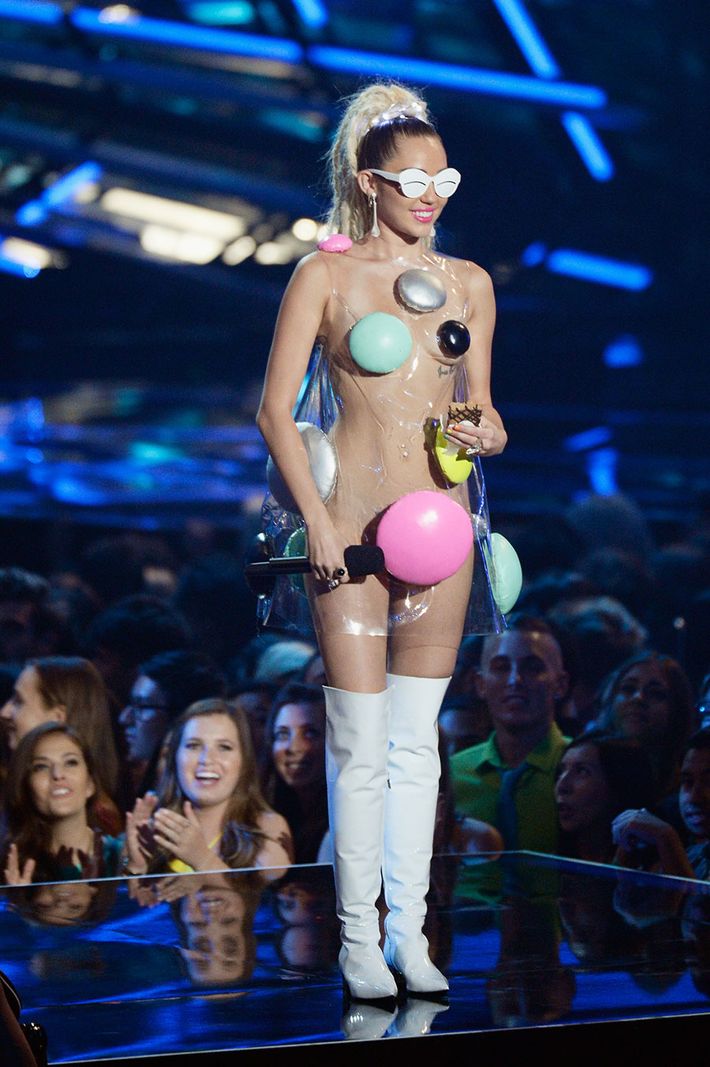 No. 7: Naked Courrèges
Such a gift to future (budget) Halloween costumes everywhere.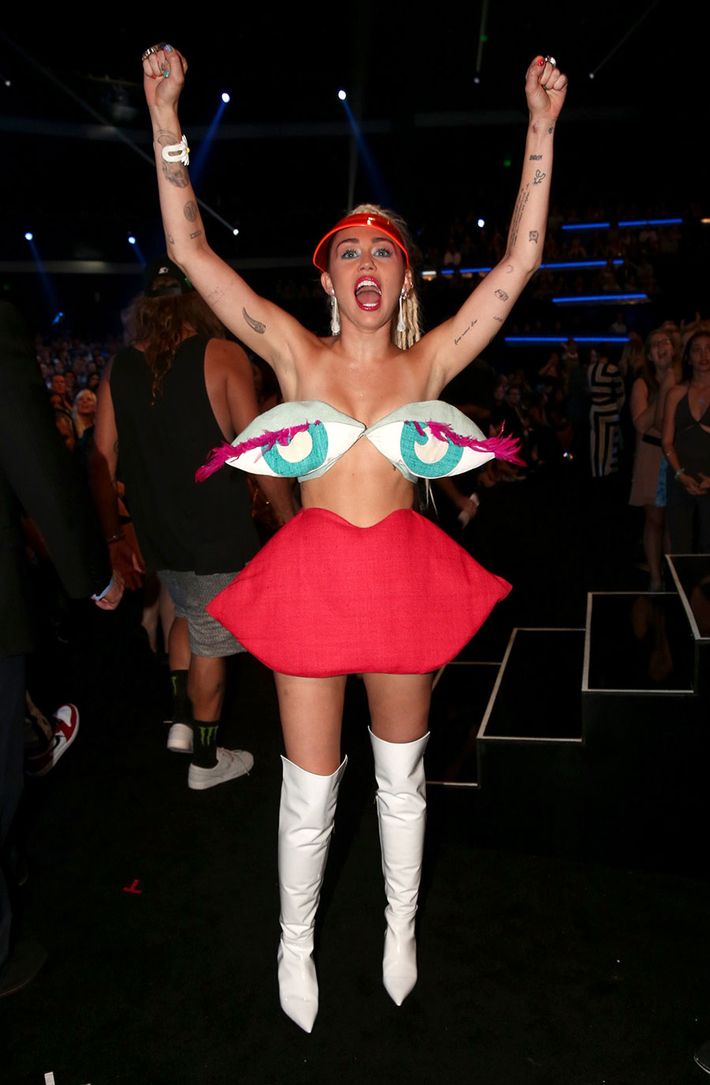 No. 8: Emotional Dis-Dress
Evidence that however trippy Katy Perry's stage outfits might be, they could still get a lot trippier.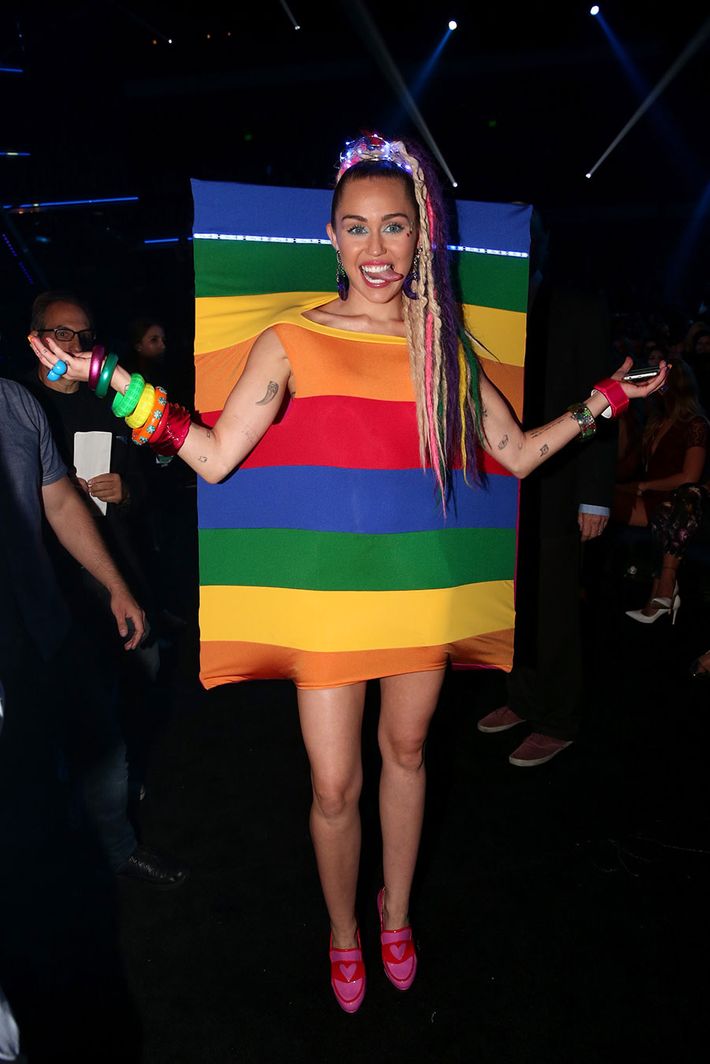 No. 9: The Gay Card
This was clearly the point at which Jeremy Scott just gave up.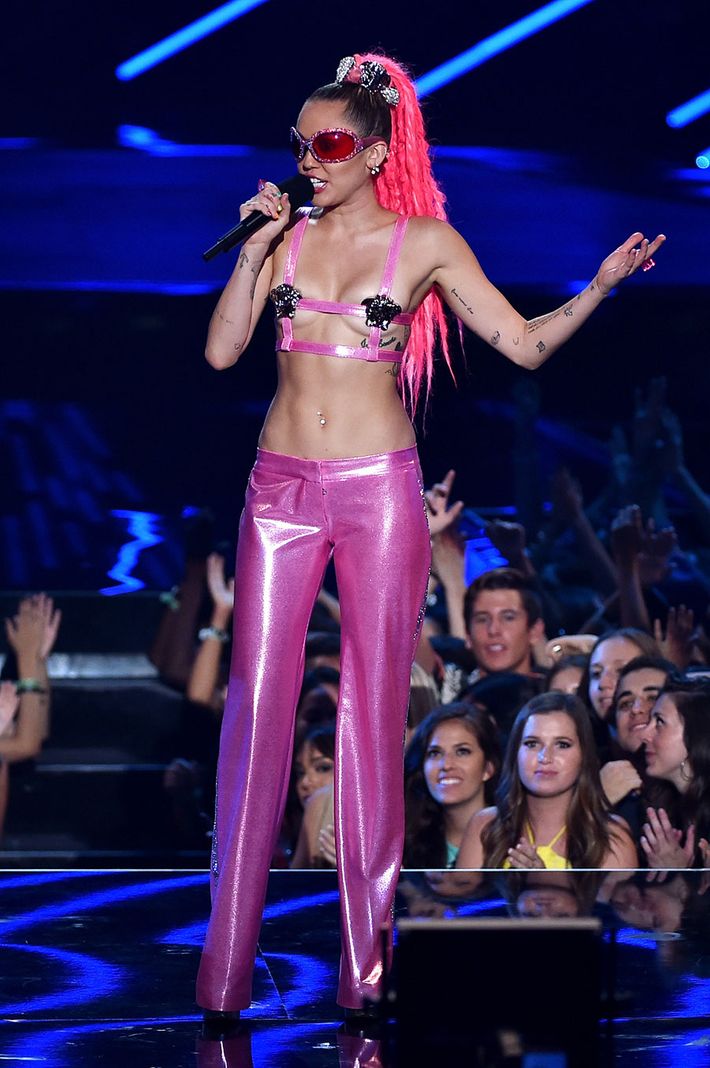 No. 10: Burning Man Barbie
Pair these Versace pants with a cute going-out top instead of yet another bondage-inspired halter, and you'd be the second-best-dressed girl at the bar in the year 2002.