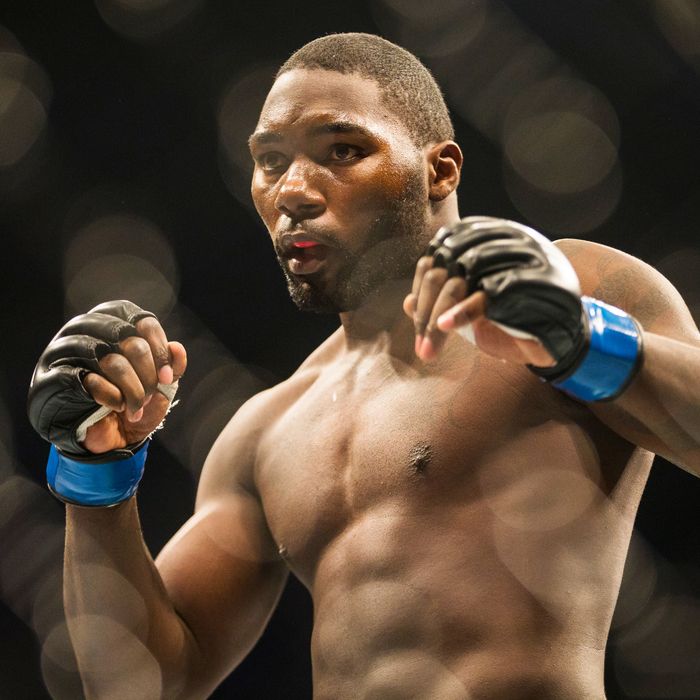 Anthony "Rumble" Johnson.
Photo: Michael Campanella/Zuffa LLC/Zuffa LLC via Getty Images
Anthony "Rumble" Johnson is one of several UFC fighters who have domestic-violence records. In 2012, the mother of two of Johnson's children filed a restraining order against Johnson, claiming that he'd knocked two of her teeth out. In 2010, Johnson "pleaded no contest to putting his girlfriend in a headlock and dragging her up the stairs" and while Johnson was "suspended indefinitely" after details of the former case came out, he was readily reinstalled in the UFC once the plaintiff voluntarily dismissed the case. In a statement at the time, the UFC said, "The UFC organization will not tolerate domestic violence, sexual assault or any other violation of its Code of Conduct."
So one has to wonder if the UFC will do something about Johnson's latest ugly harassment of women, this time appearing publicly on his Facebook page last night.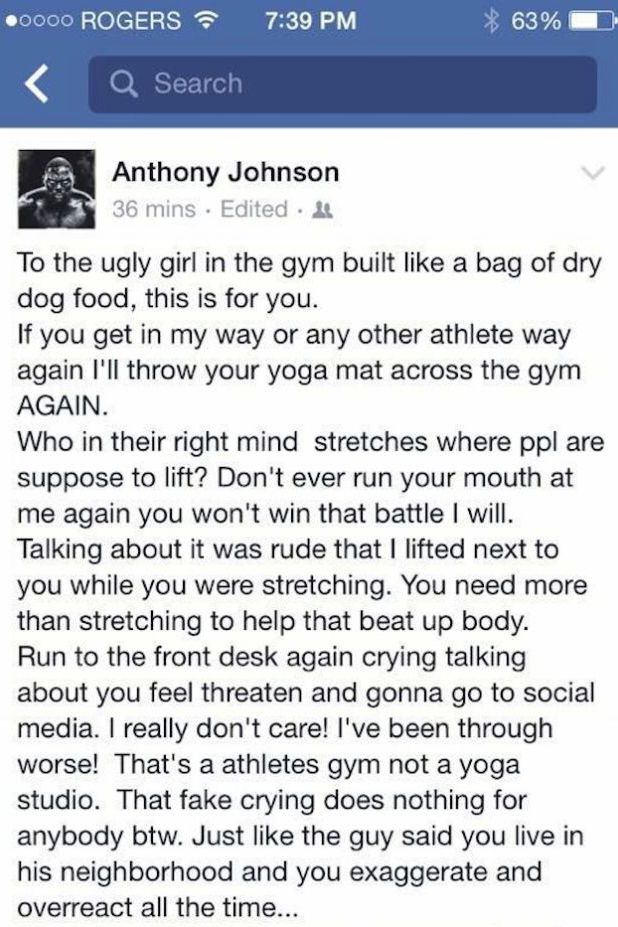 The disgusting post has since been deleted, but Johnson confirms in two tweets that it was actually him who wrote it.