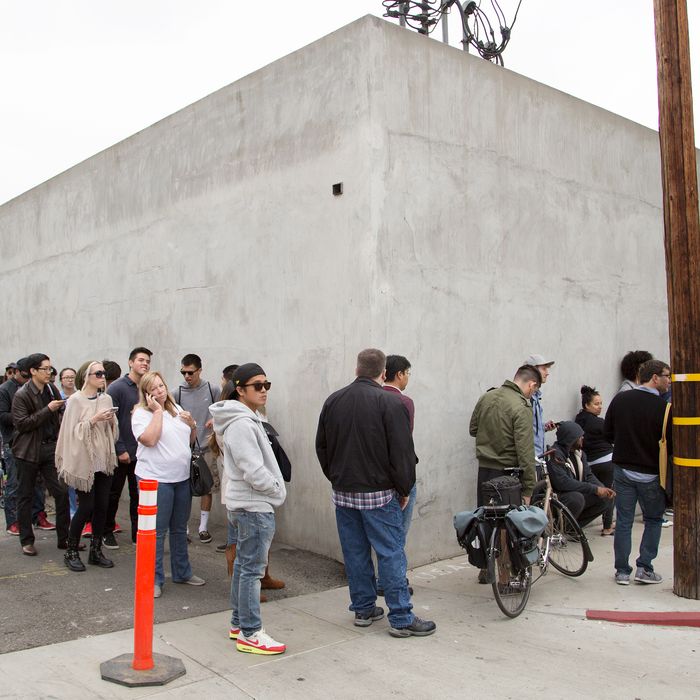 Photo: David McNew/Getty Images
Less than a year ago, the Apple Watch was unveiled to fashion insiders at Colette in Paris. Anna Wintour and Suzy Menkes even risked missing the Chanel show to tinker with the new toy. When it finally launched in April, it was only available by appointment — and even then, only at stores in the toniest of neighborhoods. But that era of exclusivity ends now: 9to5Mac reports that starting this week, an appointment will no longer be required for purchase. Instead, customers can simply walk into a store, hand over currency, and walk out with the product— imagine that!
The change comes, perhaps, in response to flagging sales of the style. Where once the Apple Watch was the province of Beyoncé and Vogue cover models, it's now entered the realm of accessible luxury. Things that still remain near-impossible to get, though, include: a Birkin, a reservation at Santina, a Mansur Gavriel bucket bag, NFL season tickets, or an appointment with the Long Island Medium — but none of the above will measure your heart rate for you.