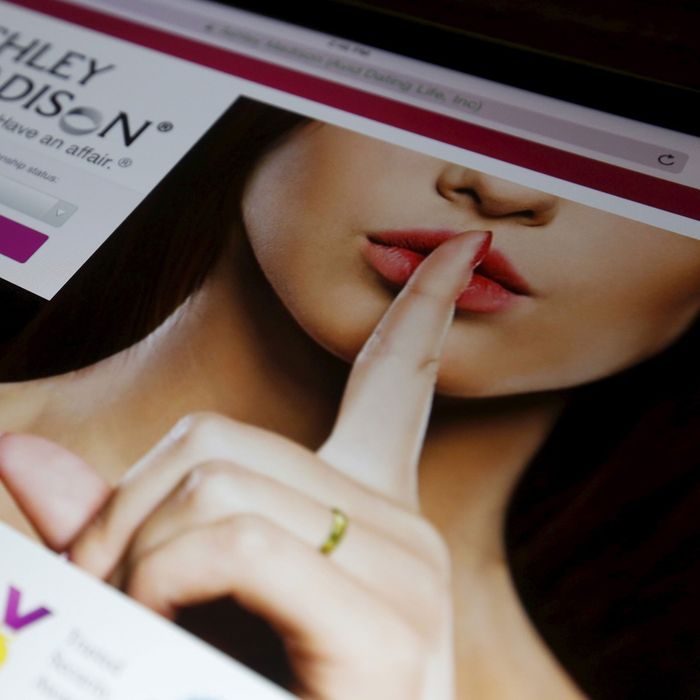 Photo: CHRIS WATTIE/Reuters/Corbis
After Annalee Newitz of Gizmodo surfaced information that Ashley Madison's nearly 37 million users were mostly men talking to employees of the company or fake profiles, reps from the recently hacked company are claiming that, nah, the site is totally full of women cheaters, too. Look at them, they're everywhere!
The Guardian has an "unattributed statement" from the Canadian company, in which reps said this:
"Last week, a reporter who claimed to analyze the stolen data made incorrect assumptions about the meaning of fields contained in the leaked data. This reporter concluded that the number of active female members on Ashley Madison could be calculated based on those assumptions. That conclusion was wrong."
So wrong, the statement alleges, that just last week, women on Ashley Madison sent "2.8 million messages" from its platform. It then goes on to suggest that in the same amount of time, 87,596 women joined the site, even after all the hacking fallout. The Guardian report points out, however, that in 2013, a former employee sued Ashley Madison for inflicting a stress injury on her wrists after she spent long days creating fake profiles for the site, and only a week after the hacking incident, the CEO of Ashley Madison's parent company resigned. Looks like a bright future for all those 2.8 million real women who are eager to cheat.