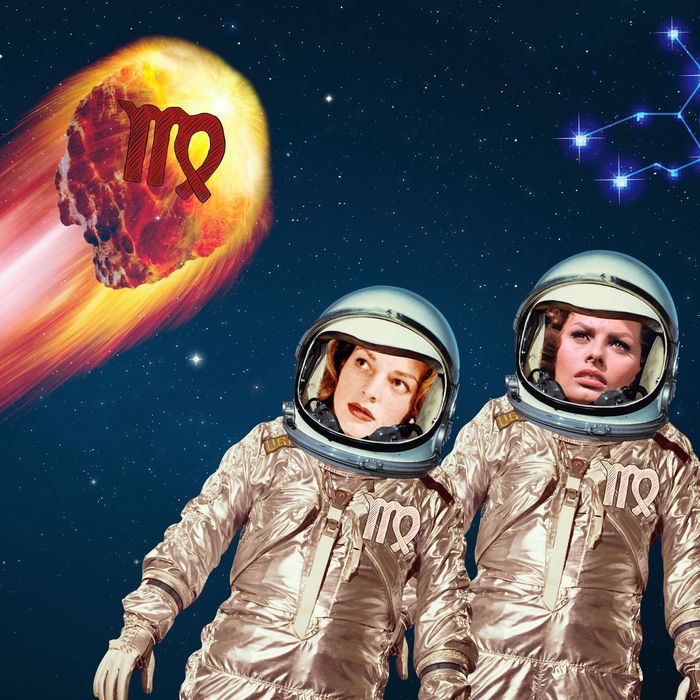 Photo: Photo Illustration by Kelly Chiello and Images by Getty Images
Monday, August 24 is a constructive day: People will be friendly and agreeable. A lovely aspect between a fiery Sagittarius moon and sultry Venus may spark flirtation with strangers.
Tuesday, August 25 is a day for working toward goals and completing daunting projects. The Capricorn moon will push you to perfect your work, and benevolent aspects between the sun and Jupiter will provide the opportunity to succeed. A reserve of courage and determination will be required to make the progress you desire.
The sun and Jupiter make contact on Wednesday, August 26, which is a good day to finalize agreements or sign important documents. You may hear good news thanks to past efforts, perhaps regarding money from an unusual source.
Lastly, there is a mystical full moon in watery Pisces on Saturday, August 29. Psychic powers are at their height, but so are emotions — beware of drunk texts, emails, or calls. Excessive indulgence is common during a Pisces full moon.  Instead of becoming intoxicated, channel the potent Piscean lunar energy in a positive way, through dream work, meditation, prayer, or an altruistic pursuit — these are also the domain of Pisces, whose traditional ruler is compassionate Jupiter. 
Virgo (August 23–September 22)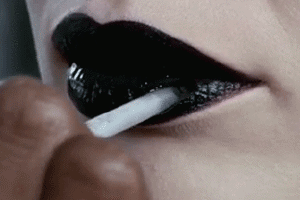 Enjoy your birthday season with your spouse or partner. You can expect to enjoy a vacation overseas or by the water this weekend, or even just a day at the pool. If you are not partnered at the moment, Venus and the sun in your sign work to make you more attractive now, so indulge in beauty treatments and shopping. You have the power to catch the attention of potential lovers through the powers of Venus, planet of loveliness, and the sun, source of light and magnetism. Shades of green, green gemstones, and floral fragrances suit you now.
Libra (September 23–October 22)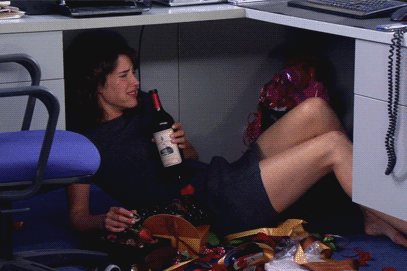 The pace of your everyday life is about to pick up, and you may find yourself busier than you'd like. Weighing out the pros and cons of decisions may make you feel frazzled, but your good judgment and the counsel of close confidantes will lead you to success. Try not to become overly emotional during Saturday's watery full moon — this lunar transit to your horoscope can induce unusual interactions with others. (You may say something inappropriate by mistake, for instance.) This is a minor transit, and there is no real need to be alarmed — just be sensitive and tactful.

Scorpio (October 23–November 21)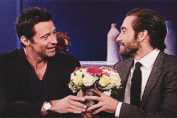 The full moon on Saturday has potential for joy, merriment, and sexual pleasure. Do not overindulge in alcohol or other substances. This transit greatly increases your chances of drunkenness, so keep bacchanalian tendencies to a minimum, which is already a trait of your zodiacal character. Chances of accidental pregnancies are also very high during a Pisces moon in this area of your chart, so keep this in mind during sexual encounters.  
Sagittarius (November 22–December 21)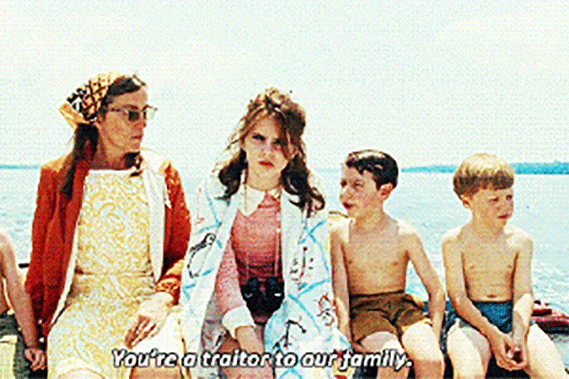 You and your partner or spouse, if applicable, may hear positive news about a new home. You may be approved by a group of people in charge of deciding whether or not you are able to pass their requirements. At the very least, this lunar transit will bring a peaceful and happy day at home on Saturday if you have no current plans to move. Invite parents or immediate family over for deep conversation — or to resolve past issues, if you are in the mood for such discussions. Emotional healing can be grueling work, but well worth the effort and positive life changes.
Capricorn (December 22–January 19)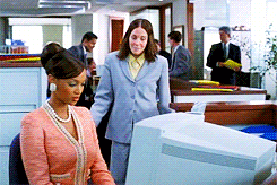 Rely on business partners to help you this week. Anyone who can assist you to progress in your work will provide you with a much-needed hand. Despite your pride and often-stubborn attitude, you cannot do everything by yourself. But beware of those you consider enemies; share your ideas with your trusted loved ones and partners only.
Aquarius (January 20–February 18)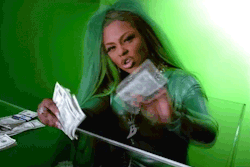 You may come up with an idea to make money on Saturday's full moon, but beware of illusions, deals that seem too good to be true, or those with false intentions. Get-rich-quick schemes are to be avoided at all costs. That said, if you actually dream up a way to increase your assets or find a new job on this night, listen to your intuition.

Pisces (February 19–March 20)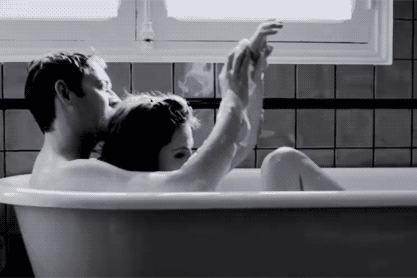 You may fall in love this weekend, or dream of your future mate.  Rely on your instincts and socialize on Saturday, when the full moon blossoms in your sign. You will be able to uncover secrets and investigate the future if you are so inclined — or know the cryptic ways of divination, in which your sign can easily become adept.

Aries (March 21–April 19)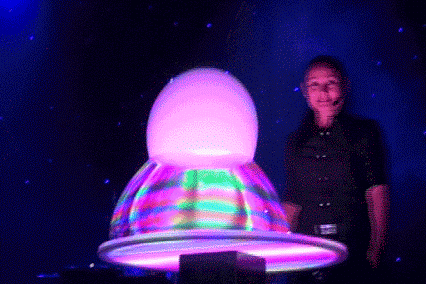 This weekend, you may discover surprising news or secrets. If you and a lover or close friend have not been good for one another — for whatever reason — it may be best for you to reconsider your connection and think about why you feel so dependent on their approval. Now it is time to break free from ties that hold you back.
Taurus (April 20–May 20)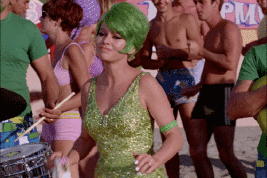 Saturday's full moon will bring you into contact with society at large; you may attend a large event or party (potentially by the sea or another body of water). It is possible that you will connect on an emotional level with this group, and form some sort of bond that will bring you all closer.

Gemini (May 21–June 20)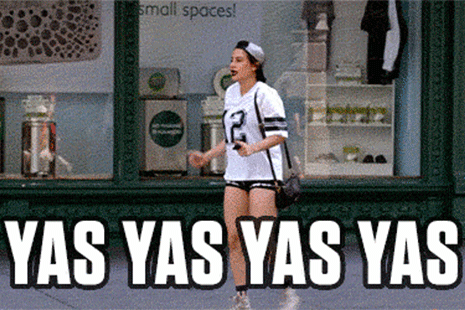 This is a favorable week for you, and you may receive good news about work — possibly a raise, promotion, or title change. If this does happen, it is best to keep such information to yourself — for the time being, at least. It is possible to sabotage things unless you exercise discretion. You have the power of the planets behind you now, and they will assist you in remaining tactful.
Cancer (June 21–July 22)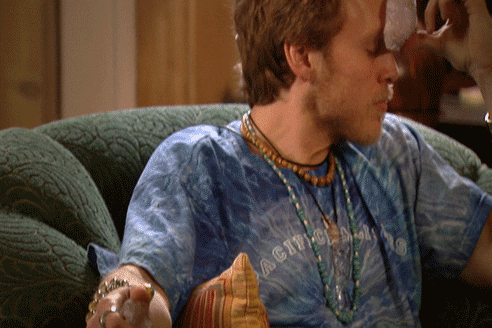 Your spirituality and intuition peak this Saturday, during the full moon in fellow water sign Pisces. This full moon will illuminate otherwise-hidden aspects of yourself. Enjoy travel or unusual experiences that engage your mind as well as your sense of wonder. Take an adventure, even if it's through your imagination (reading or cinema, for example). You will be moved by what you discover. Be prepared to get emotional. Release old baggage and move on to exciting new ventures.
Leo (July 23–August 22)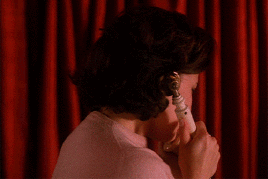 As Mercury enters your horoscope's sector of wealth and money on Thursday, you may hear good news regarding resources, or receive a raise or promotion. Pay special attention to emails this week, and respond promptly. You may be offered an opportunity, but it is always best to act fast when hasty Mercury is involved with transits to the birth chart. Expect strange things to happen during Saturday's full moon; you may somehow communicate or dream of those who have passed on. Try to remember what they tell you if this happens.
David Scoroposki is a professional astrologer working in New York City. GIF reporting by Leah Rodriguez.