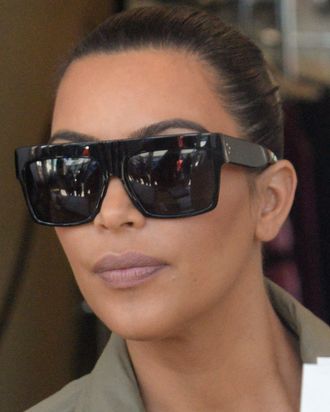 Photo: Light Brigade/Bauer-Griffin/GC Images
Our God Kim Kardashian is a benevolent God, bestowing us with the gifts of her Twitter faves, her morning-sickness tips, and her free copies of Selfish. But today Our Lady of Contouring really one-upped herself by flying down to New Orleans to celebrate a fan's birthday (and also get some fodder for KUWTK). 
Kim's currently in New Orleans partying with Twitter user and official "KKW Stan" Myleeza Kardashian. Kim's other stans are beside themselves with glee that Myleeza is getting to live the dream, and who could blame them?
Oh Kim, don't you know your presence is presents enough?