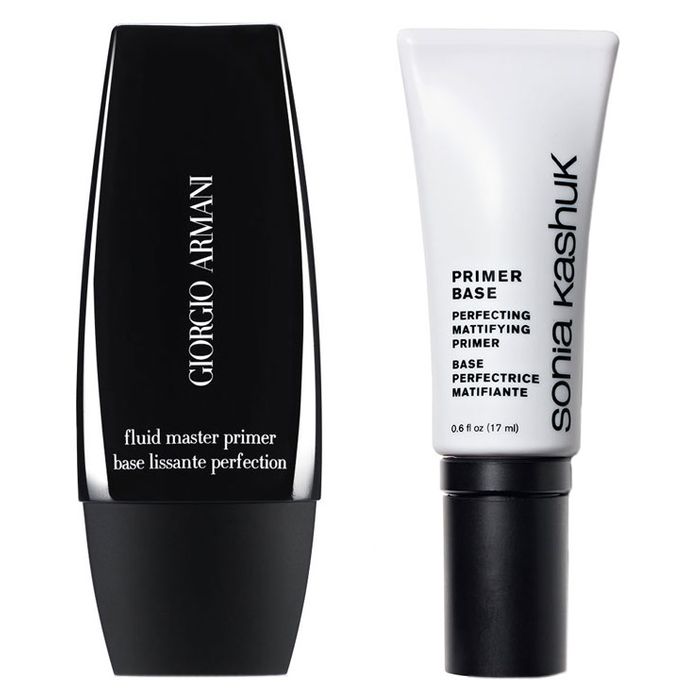 Photo: Make Up Forever, Giorgio Armani, Sona Kashuk
There are two types of shine in the world: your inner shine, which motivational savant Tyra Banks says you should dull for no one, and the shine that creeps around your forehead and nose over the course of a day. Even Tyra would agree that you should battle that sort of shine with unflinching rigor. Although primers are best known for allowing makeup to last longer, they are also the first step to keeping your face from glistening. After an in-depth search, the Cut has rounded up five of the best primers on the market for completely matte skin.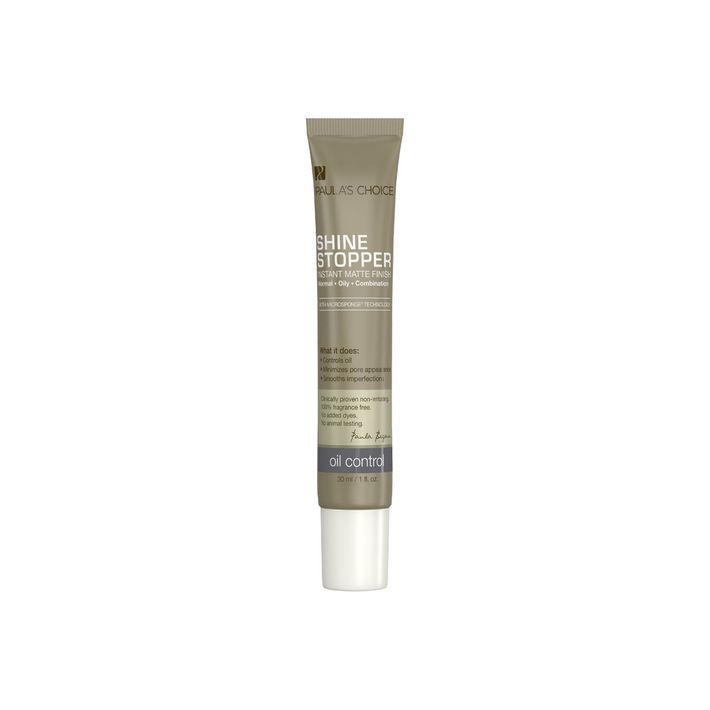 For the Fast-Moving
If you're the kind of person who likes to get ready at warp speed, then this nifty primer from Paula's Choice is your best bet. Almost as soon as you spread a pea-size amount over your shiny spots, the silicone formula dries to a matte finish. It won't bead or flake under makeup, and it keeps even the brightest forehead shine-free for at least six hours.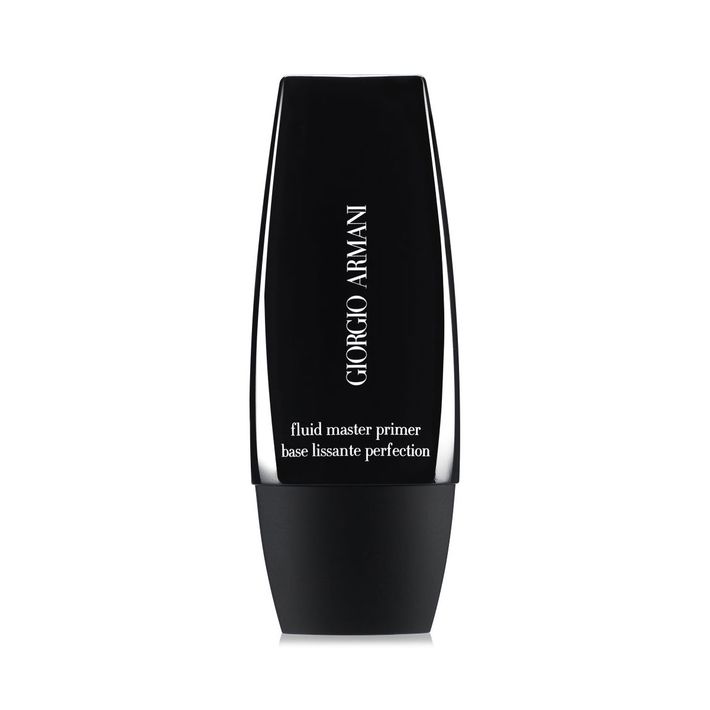 For the Luxury-Obsessed
Of course Armani would make a silky primer that spreads as smoothly as butter over skin. The gelatinous concoction acts like a cushion between your face and makeup, smothering oil and grease for the better part of a day. It plays well with any form of foundation — liquid, powder, or cream — but also works nicely on its own as a fancy guard against shine.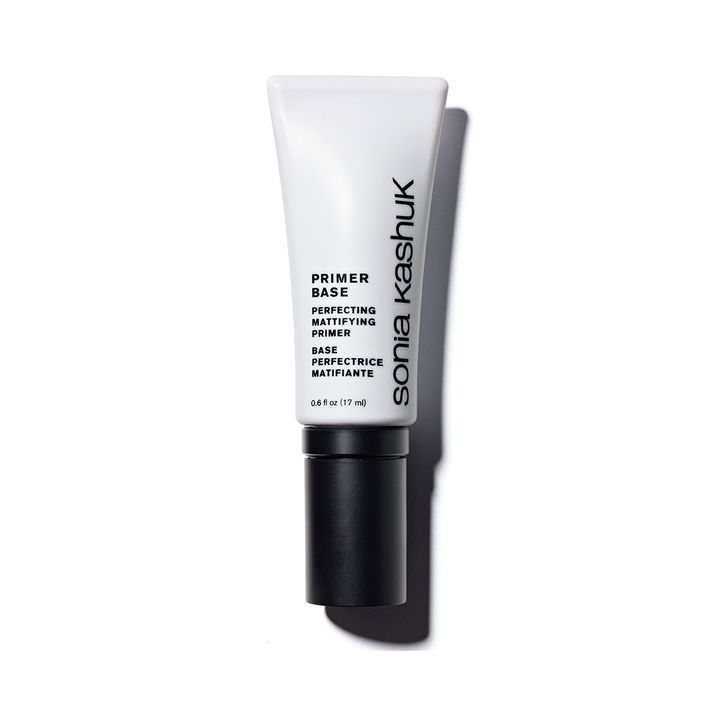 For the Penny-Pinching
Raise your glass to Sonia Kashuk's super-affordable clear gel primer. The bottle's pump dispenses the perfect amount of primer for the entire face  — a tiny dollop — and though the silicone solution doesn't match well with powder foundations (the foundation tends to turn gunky), it teams well with a smooth liquid.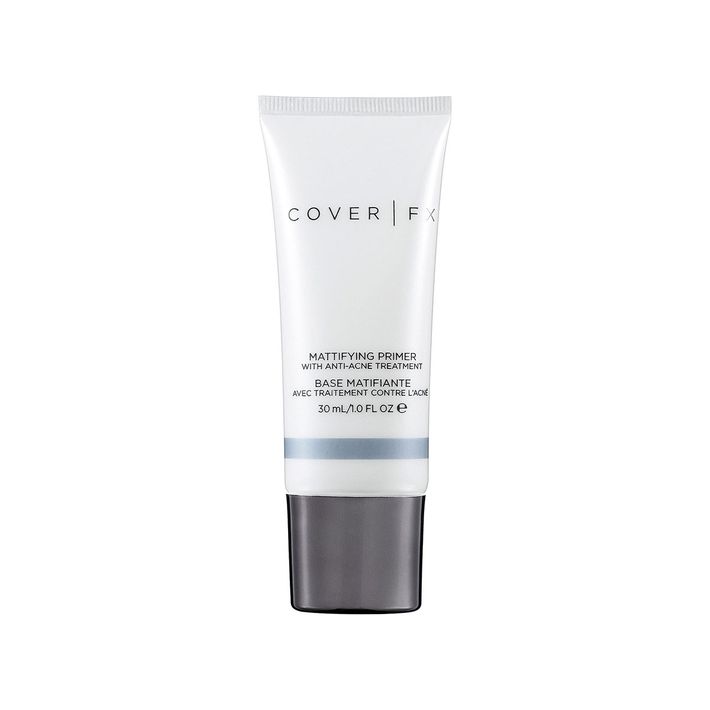 For the Blemish-Prone
If you're shiny and tend to break out, here's a primer that gets your whole vibe. A combination of one percent salicylic acid and silicone clears clogged pores and mattifies skin. The formula is so light and thin that it absorbs into skin like a moisturizer, rather than sitting on top of it. You'll feel like you're wearing nothing at all.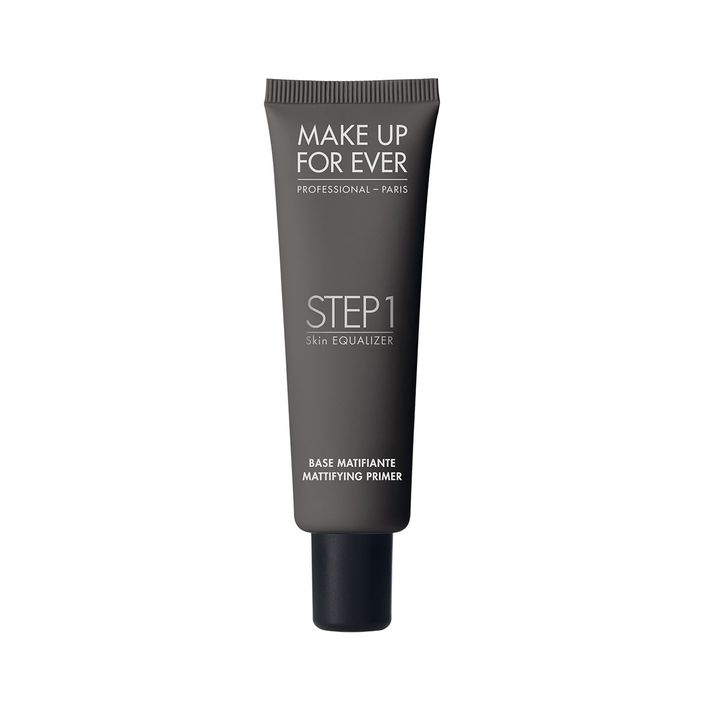 For the Truly Shine-Averse
If you really hate silicone, consider this mattifying primer from Make Up For Ever, which eschews silicone for silica (a derivative of silicone and a more breathable ingredient, according to some). The opaque white formula feels like a creamy gel, and under any kind of makeup, it was the most impressive in stopping shine — for a full 12 hours.