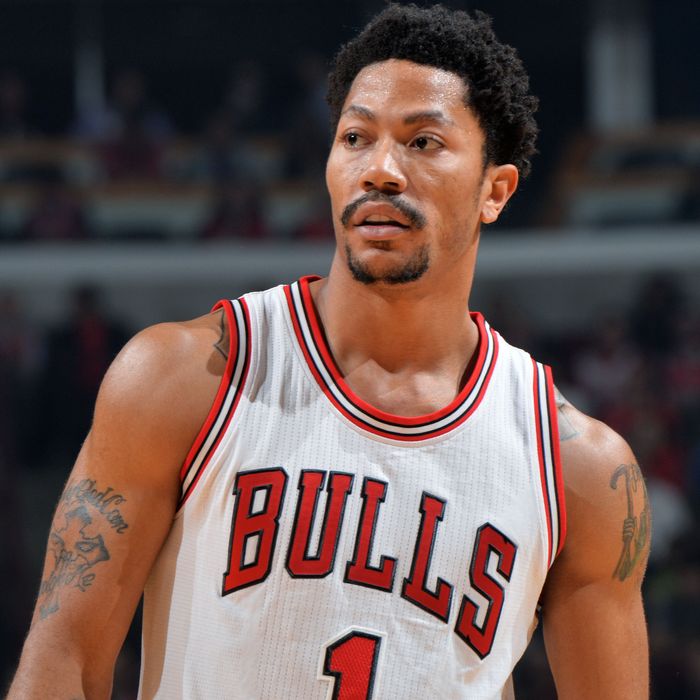 Derrick Rose.
Photo: Jesse D. Garrabrant/NBAE via Getty Images
A woman who has only been identified as Jane Doe has accused Chicago Bulls point guard Derrick Rose of drugging then gang-raping her with two of his friends in 2013, TMZ is reporting.

According to a lawsuit lodged against Rose, an ex-girlfriend of the basketball star alleges that at the tail end of their relationship (which began in 2011 and ended in 2013), Rose invited her to his home in Beverly Hills and slipped her a drug with the intent to rape her. Rose's friend Ryan Allen and manager Randall Hampton were there, as well.
The plaintiff says she escaped the house with a friend, but later that night, Rose and his friends broke into her apartment and gang raped her while she was incapacitated. She says she remembers only "flashes" of the incident, but can remember the defendants forcibly raping her. 
The woman says that she waited two years to file the suit because, via TMZ, she was "ashamed and embarrassed" and she was worried that her conservative family would discover what had happened. Rose's attorney has not yet made a statement on the case.