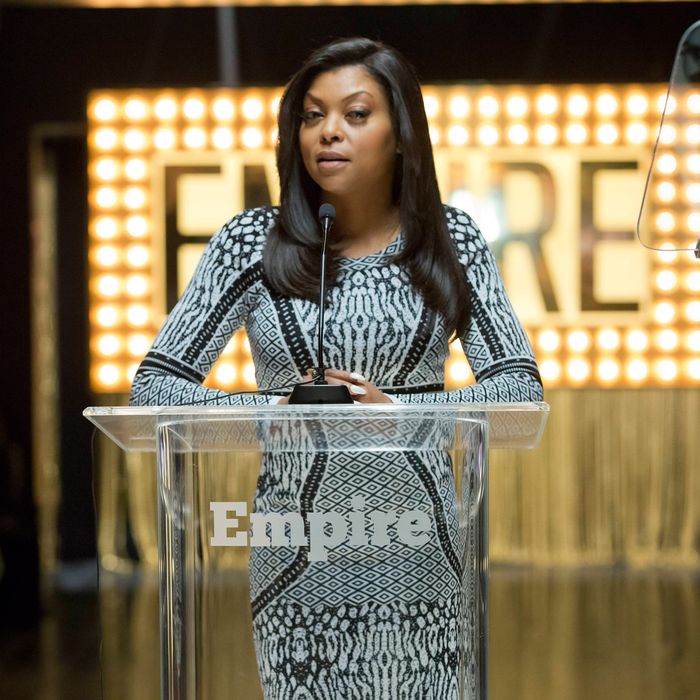 Ever since Empire spawned Cookie fever, many have wondered how to re-create her fierce style. I've often stood in front of my own closet and wondered, How can I dress like Cookie? Why don't I have more body-con dresses like Cookie? How can I wear fur in the daytime with as much confidence as Cookie? If I can pull off bold animal prints as well as Cookie does, do I earn the right to call everyone "Boo Boo Kitty"?
Well, this fall, Saks Fifth Avenue will profit off the show's success and our desires by selling "curated collections" of clothes inspired by Empire characters' aesthetics. Naturally, Cookie's collection will include Jimmy Choo heels spiky enough to use as weapons.
While Cookie's is guaranteed to be the best, every member of the Lyon family gets their own collection. No word yet if Saks will carry the famed blow-job bib, though I hope it comes in leather.