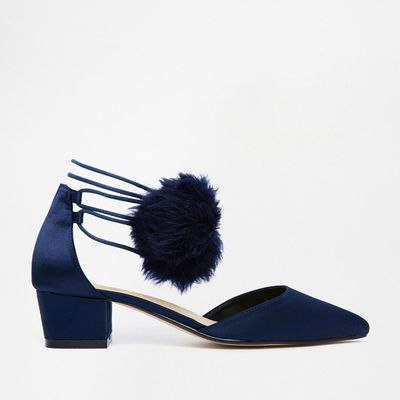 This week, the Cut is doubling down and grabbing life by the BALLZ.
You're probably tired of your summer wardrobe, but it's too early to break out heavy fall clothes. These cool lace-up heels from ASOS can scratch that I want new stuff now itch. The pom-pom tassels are fun, but the smooth navy satin and pointed toe look far more luxurious than the $72 price tag. Plus, the low two-inch block heel makes these easy for walking — as long as your feet aren't too ticklish. Try them with a pair of cropped jeans or a simple shift dress, or go balls-deep and wear your hair in double buns, Miley-style.
Say You Will Pointed Heels, $72.00 at ASOS.