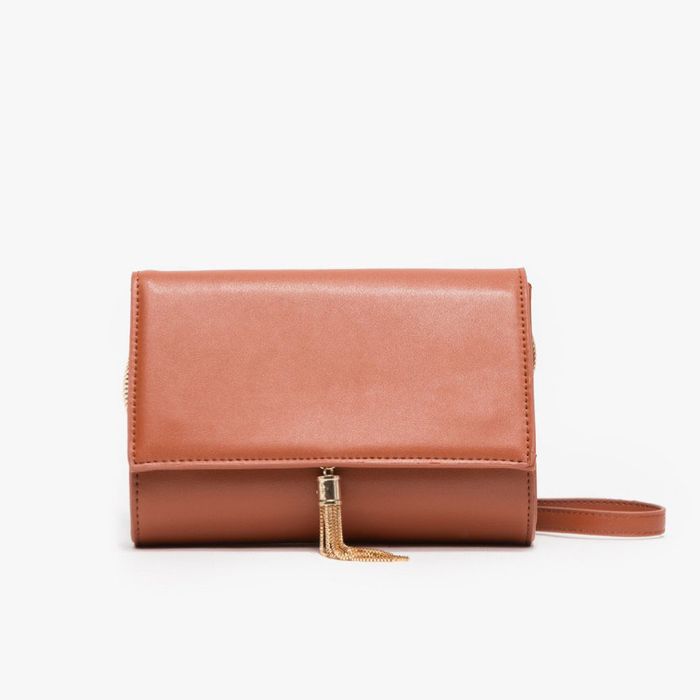 This week at the Cut, we're highlighting cheap end-of-summer thrills.
Small bags may look nice, but they rarely have room to hold much more than your phone and a debit card. This dainty shoulder bag from Need Supply Co. hangs off a reinforced chain strap and still has some room for your makeup bag or a paperback. Good news for vegans and those with a tighter budget: It's made of synthetic leather, and has sleek details like a gold chain tassel, magnetic closures, and a leopard-print lining. Whether the sun's up or down, wear it as an accent to a classic black dress.
Alexa Shoulder Bag, $68 at Need Supply Co.