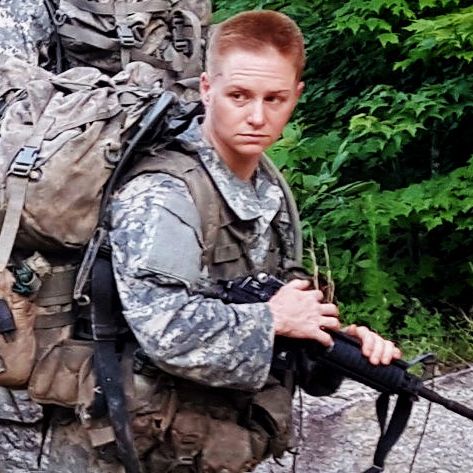 Photo: Dan Lamothe/ The Washington Post via Getty Images
On Friday, history will be made: Two women are about to graduate from the elite Army Ranger School in Fort Benning, Georgia. This school, according to Army officials, is "one of the most challenging and exhausting training programs in the military." The Rangers' website goes a bit further, describing itself as "a lethal, agile and flexible force, capable of conducting many complex, joint special operations missions."
The Army has not identified the women who will be graduating, though it says that they are young alumni from West Point. Their presence at graduation is expected to influence a major forthcoming military decision:
In 2013 the Pentagon announced that it would lift its formal ban on women in combat, and the Army and the other services have until Jan. 1 to decide which jobs they still want to keep off-limits to women. They must provide a rationale for each position they want to keep restricted, and the defense secretary will ultimately decide whether to approve requests for exemptions.
About 4,000 officers enlist in Ranger School every year, but only two out of five complete the intense course. This is the first year women were allowed to go through the training (about 17 were admitted). The Army made sure to point out that the graduates "have had to meet precisely the same standards as the males, including the initial physical tests — 49 push-ups, 59 sit-ups, six chin-ups, and a five-mile run in no more than 40 minutes." Only about 3 percent of active-duty soldiers have earned a Ranger badge, probably because doing so means 20-hour days where officers are expected to hike "roughly the distance from New York City to Boston with heavy packs." More from the Rangers' own website:
Their capabilities include conducting airborne and air assault operations, seizing key terrain such as airfields, destroying strategic facilities, and capturing or killing enemies of the nation. Rangers are capable of conducting squad through regimental-size operations and are resourced to maintain exceptional proficiency, experience and readiness.
Seems like a lot of training and skills that will be sitting on the sidelines unless they are allowed to go into combat. No one wants a war, but if these women are eligible to serve, let's let them.