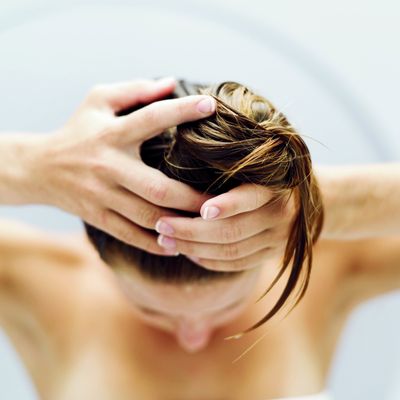 Photo: 68/George Doyle/Corbis
Sure, there's an easy solution to greasy hair: Just wash it more often. But why should you have to be chained to your shower, a Sisyphus forever doomed to lather, rinse and repeat, when there are people in the world like Kim Kardashian who wash their hair once a week and look great? Below, we've rounded up the most-common greasy-hair dilemmas and offered expert advice for each. Find out how to deal with everything from shampoo withdrawal to sweaty gym hair, and then click through the slideshow for some products to help with the job.
Dilemma: You have to wash your hair every day. Like every other part of your body, your hair can be put on a training regimen. Fortunately, hair gyms are not a concept — yet  — but according to hairstylists, with time and proper "education," your hair can be taught to need less shampoo. "After skipping a few washes, your scalp and hair will eventually get used to your new shampoo cycle. Train your scalp and hair to not want so much," says hairstylist Shelby Samaria of Ion Studio salon.
Ease into it by replacing one of your wash nights with a rinse night — just water, no shampoo. And then ramp up from there. Jae Cardenas of Sally Hershberger Downtown, says, "Trust me, I did this myself and I was very skeptical about the whole situation. I used to shampoo every day!"
Celebrity hairstylist Ashley Streicher, whose clients include Emily Blunt and Carrie Brownstein, also suggests switching to a gentler shampoo that doesn't contain what she calls "soap qualities that strip your hair." You can also consider rotating a no-poo or cleansing conditioner into your routine once your rinse days are established. "Everyone's hair is different, but I would say after about a couple of weeks to a month's time, you should notice a difference," says L'Oréal Paris Celebrity Stylist Mara Roszak, who styles Emma Stone's and Kate Mara's hair.
What the experts are leaving out is that going through these initial phases of hair training will make you more miserable than Ben Affleck at Disney World. Much like physical training, you'll be sorely tempted by the urge to give up. But listen to me: I did this in high school, and you can handle it. Washing your hair less often and more gently leaves you with healthier hair (since you won't do nearly as much heat styling) and brighter color (since you won't be washing it out of your hair every day).
Dilemma: Your dry shampoo doesn't seem to be working. First, is it really a dry shampoo? It may say "dry shampoo" on the label but some formulas are more like a dry texture spray, which adds texture and movement to hair but doesn't soak up oil. If you're searching for a true dry shampoo, Streicher says, "Look for those that are a loose powder that you can shade onto hair, and are more fine and powdery." Dry shampoos that are actually texture sprays in sheep's clothing make your hair feel dirtier.
Also, make sure you spray it, don't say it — about eight to ten inches away from your scalp, says Cardenas, so as not to leave a white residue. Roszak suggests flipping your hair upside down, spraying underneath, and working your way forward. If you're using a dry shampoo without an aerosol, lightly dust the powder onto your hand and then rub it in to create volume, says Cardenas.
Dilemma: You have oily roots and dry ends. Guess what — you're not alone. Everyone has sebaceous glands that produce oil by their roots, and often the oil doesn't travel to the ends. Streicher's solution is simple: "Use a Mason Pearson or boar bristle brush and brush your grease all the way through your ends. Sounds gross, but the grease is actually a great way to moisturize your ends — it just needs a vehicle to get there."
Dilemma: You don't know what to do with your gym hair. Don't confuse gym hair with greasy hair, says Streicher. It's damp with sweat, not oil, so dry shampoo is not the solution here. Think of sweat as nature's sea-salt spray. "I know it's hard to not wash immediately after a hard sweat, but once you get through the tough, wet-mop stage, and maybe even a frizzy stage, your hair will eventually dry. Once dry, I find that it's not greasy at all, and most of the time I don't even need a dry shampoo," says Streicher. Although your hair is most likely already damp after a workout, Roszak suggests taking a spray bottle with water, spritzing hair around the face, and then re-blowing it out with a round brush. If you have finer hair, try drying your hair with cool air and blasting it with dry shampoo once dry, Samaria suggests.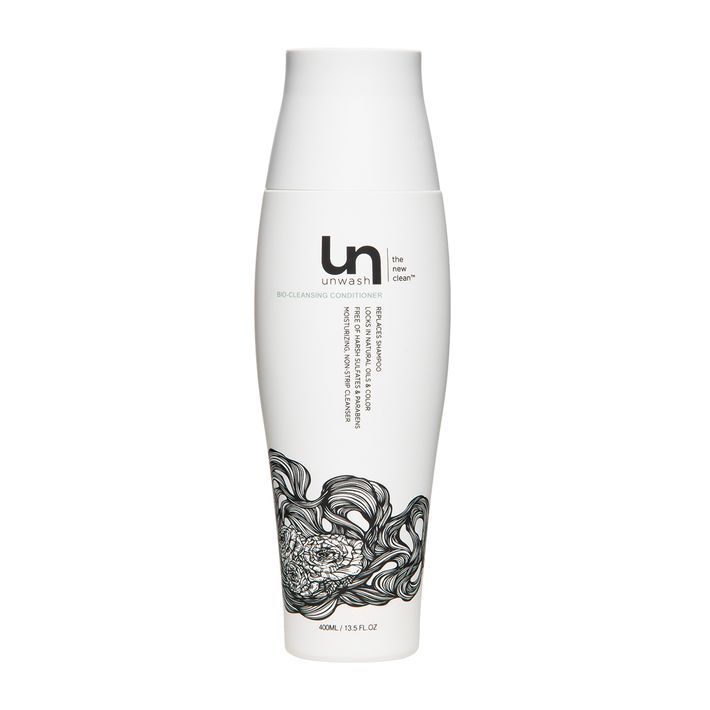 A Light Conditioner for Summer
Jae Cardenas of Sally Hershberger Downtown says, "I am obsessed with this (with three exclamation points). I use it between shampoos. It's a light cleansing conditioner so it doesn't strip your hair, but it cleanses just enough so you don't feel gross after the gym or during those hot muggy days in the summer."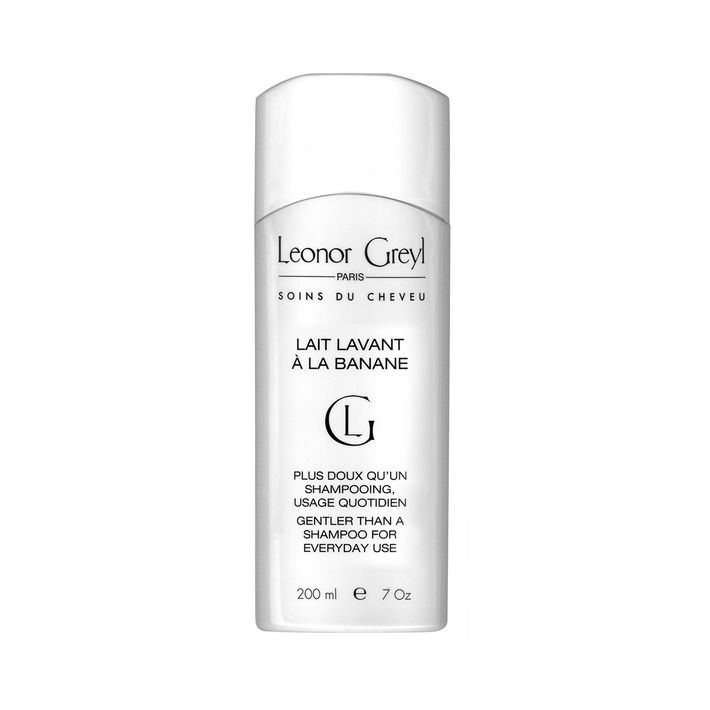 A Gentle Shampoo That Won't Scare Your Hair
If you want to wash your hair but aren't ready to fully give up soap, this gentle, milky shampoo is a good bet. It has a thin formula that feels like water, so be careful not to spill too much into your hand. Celebrity hairstylist Ashley Streicher says, "It's a low-sudsing cleanser that's very gentle, but still gives volume."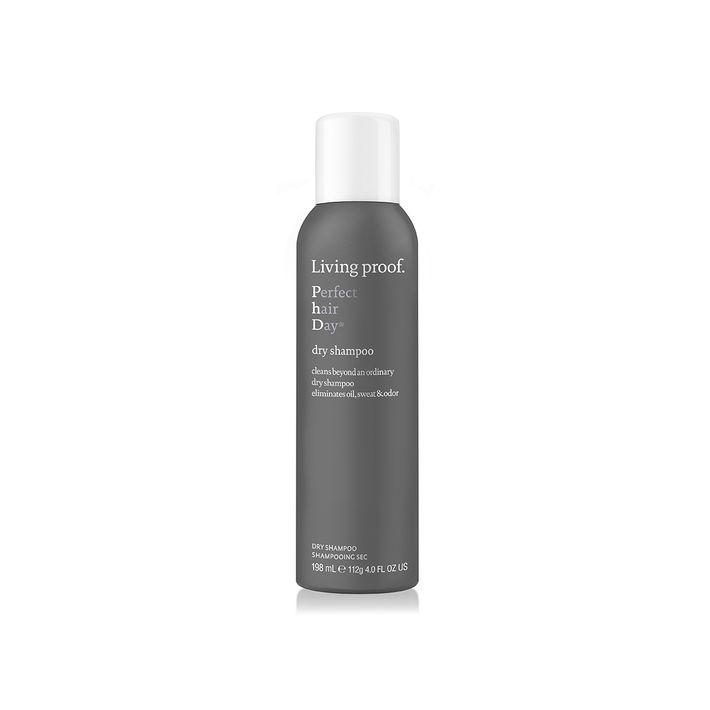 A Dry Shampoo That Actually Feels Clean
This is one of the most hotly anticipated fall beauty products: a dry shampoo, in aerosol form, that actually makes your hair feel freshly washed. The brand had a number of beauty editors test it after a very sweaty SoulCycle class, and we were all flabbergasted to find that the spray actually removed odor and dried sweat, and absorbed oil, all without adding grit to the hair. Be careful to spray this fairly far from your head, though, or else you will end up with Santa Claus hair. The greasier your hair is, the better the white powder absorbs. This product technically launches September 6, but is available to order now for Sephora VIB Rouge customers.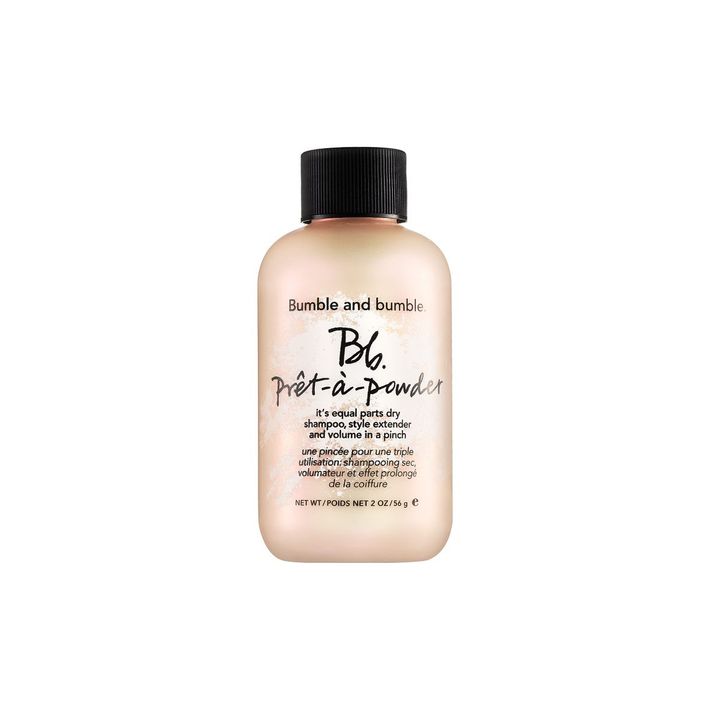 A Hair Powder To Help Train Your Hair
This hair powder is a favorite of celebrity hairstylist Ashley Streicher. It comes in a little baby-powder-like container and is pleasantly scented. "I lift sections and gently shake some powder onto roots. Once it's all applied, go through with your fingers and gently give yourself a little head massage to distribute the powder evenly and also move that hair root around," Streicher suggests.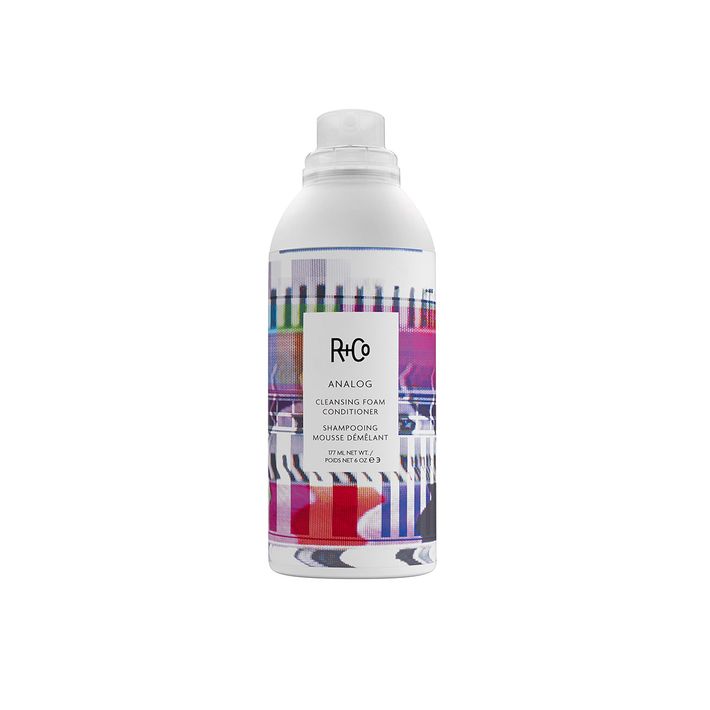 A Cleansing Conditioner for a Disbeliever
I was a no-soap shampoo nonbeliever. This mousselike foaming conditioner was one of the ones that changed my mind. To use, take a small amount and work it generously through your scalp. Since it doesn't foam, it takes a little work to massage it into your roots and down the shaft of the hair and actually clean. But once you do, your hair looks fluffy and feels soft and healthy.