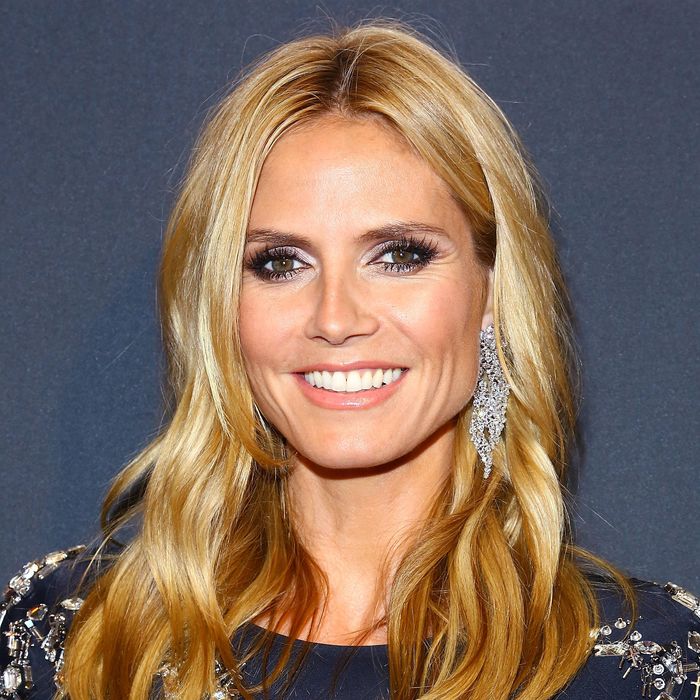 Heidi Klum.
Photo: Astrid Stawiarz/Getty Images
For some mysterious reason, IRL troll Donald Trump decided a recent New York Times interview with Maureen Dowd was the perfect time to assess Heidi Klum's hotness level. "Heidi Klum," he declared, all presidentially. "Sadly, she's no longer a 10."
Judging by the video Klum tweeted in response, she's not exactly worried.
She cheekily captioned it with the hashtags #TrumpHasSpoken, #9.99, #Nolongera10, #IHadAGoodRun, and #HeidiTrumpsTrump. But she probably only needed one: #RoundUpTrump.