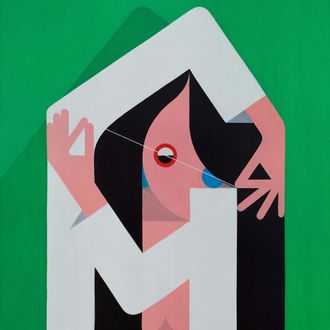 Photo: Leonhard Hurzlmeier/The Posters
This week at the Cut, we're embracing our inner artist. 
Whether you're going back to school or returning to the office from vacation, September is a busy time of the year, and a good one for redecorating. For a quick changeup of your living space, hang up this green lithograph poster of a 2014 print by German abstract painter Leonhard Hurzlmeier. If you want to give off an intellectual vibe to your new roommates, try putting it in your dorm room or apartment. Or hang it in your bathroom as a sophisticated paean to dental hygiene.
Dentist Getting Ready, $55 at the Posters.