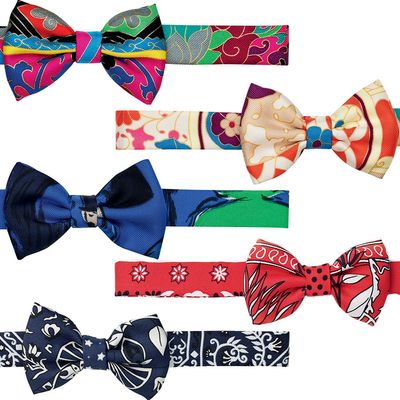 Last fall, Hermès made us want to tie a bandanna on like a fancy cowgirl. This year, they're doing a cheeky take on menswear. The brand's new pre-tied silk bow ties can be worn either on the neck or on the wrist, and feature their signature colorful prints.
Categorized under four different aesthetics, the inspiration for the collection is vast. There's Collections Imperiales, by Catherine Baschet, which is produced in association with the Musée des Arts Décoratifs and draws from the cloisonné enamel designs from the Ming and Qing dynasties. Flots, Fleurs et Frontaux, by Virginie Jamin, delves into the archives and mixes flowers with equestrian influences while Paddock, by Jean-Louis Clerc, includes direct references to jockeys and racing. The last set, Fleurs et Papillons de Tissus by Christine Henry, takes advantage of the rich textile history found at Musée des Tissus in Lyon and highlights everything from Coptic Christian tapestries to Byzantine fabrics.
At $155 each, consider them a smaller splurge than their traditional scarves. Try them paired with a crisp white shirt or simple crew-neck sweater as an eccentric spin on the knotted scarf.
Hermès Silk Bow Ties, $155 at La Maison des Carrès.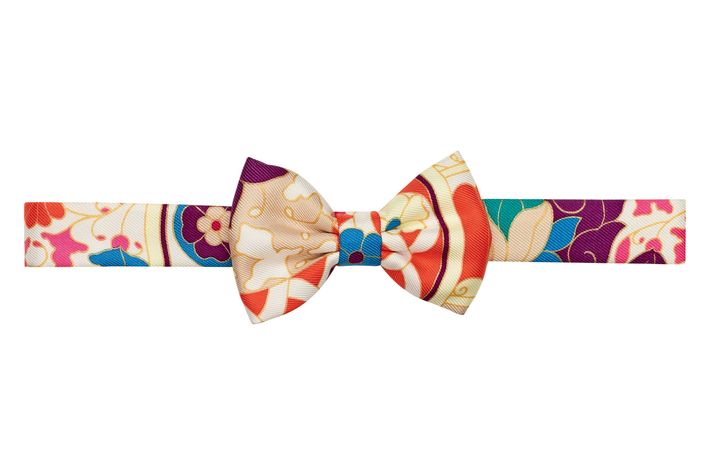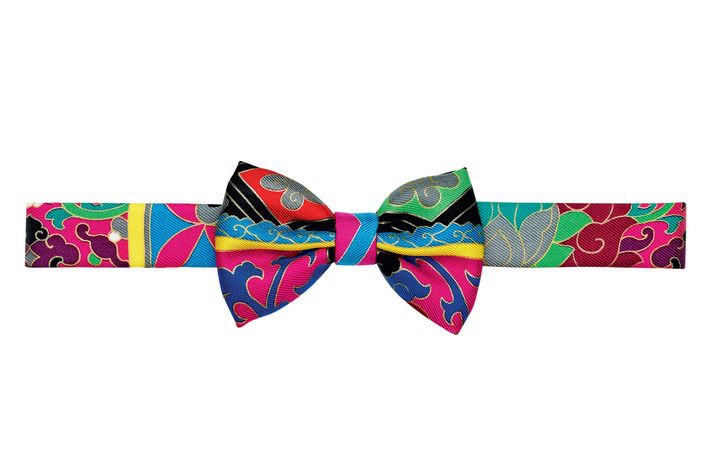 Collections Imperiales, designed by Catherine Baschet.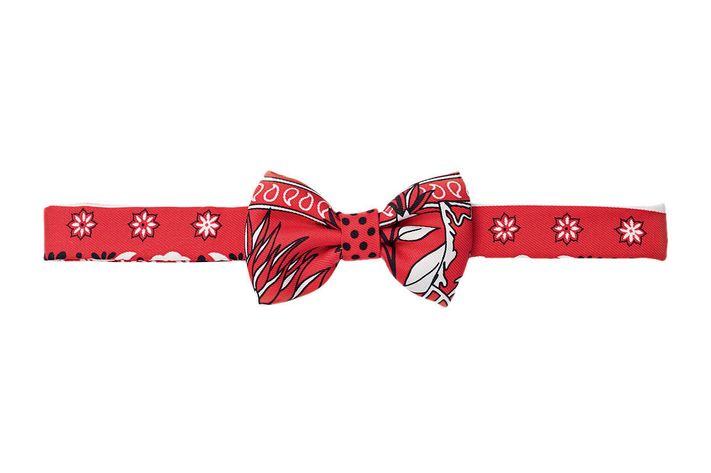 Flots, Fleurs et Frontaux, designed by Virginie Jamin.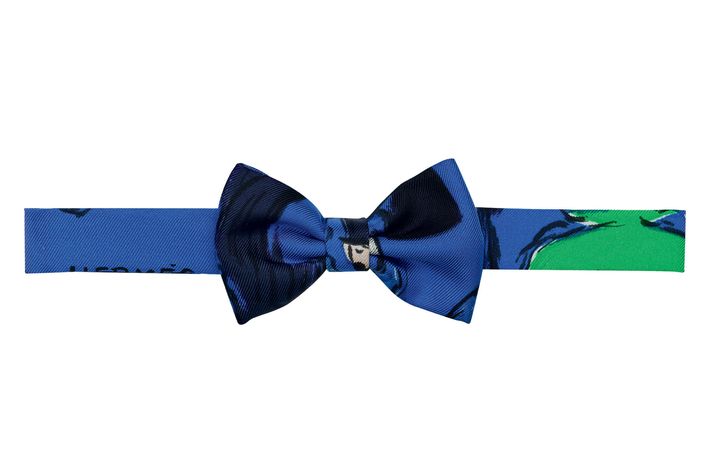 Paddock, designed by Jean-Louis Clerc.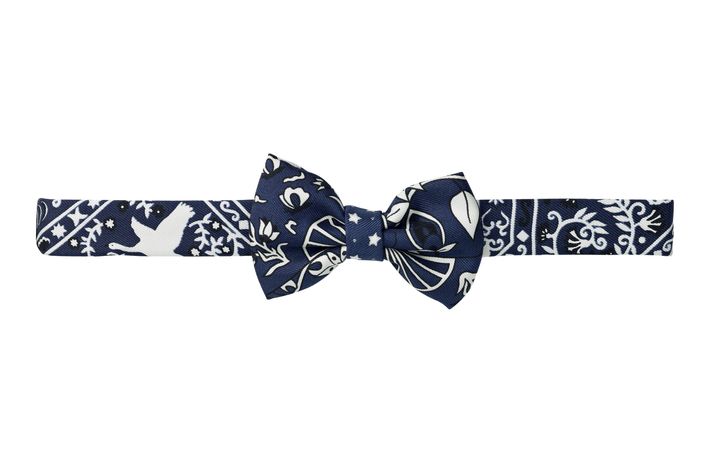 Fleurs et Papillons de Tissus, designed by Christine Henry.