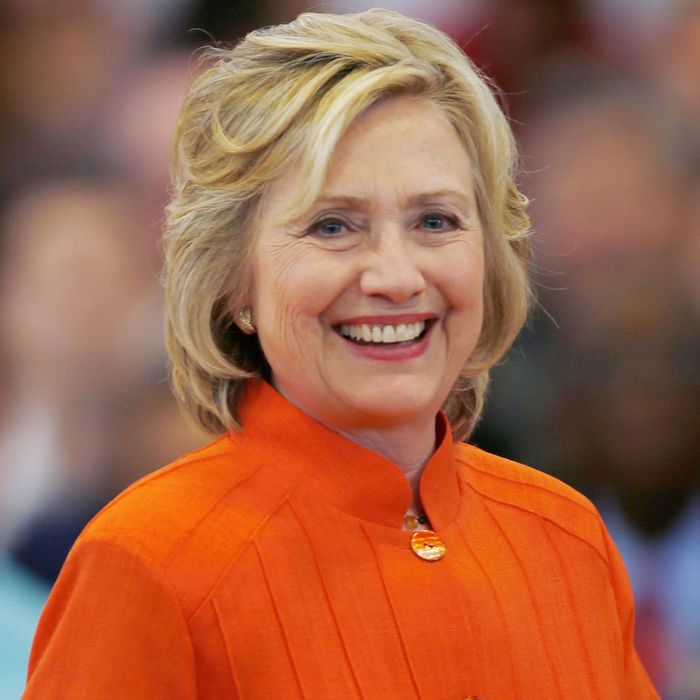 Photo: Isaac Brekken/Getty Images
Hillary Clinton, presidential hopeful, unofficial pantsuit spokesperson, and feminist icon, can add another accomplishment to her résumé: babysitter.
In anticipation of a long weekend of campaign events, Hills decided to skip the party circuit on Friday in favor of babysitting her granddaughter, Charlotte. While Bill was reportedly stuck schmoozing at a Jimmy Buffett party, Hillary got to go home, hang out with a cute baby, and probably eat ice cream while watching a House Hunters marathon. Some women really can have it all.