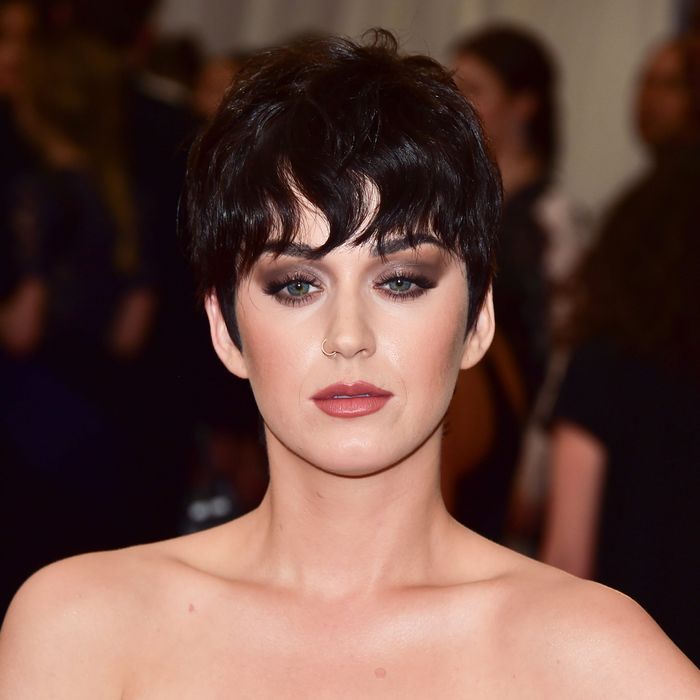 Photo: George Pimentel/2015 George Pimentel
Like a teen in a Lifetime movie using cyberbullying to assert her dominance, Katy Perry escalated her feud with Taylor Swift earlier this week using the most important tool known to man: Instagram.
According to BuzzFeed, Perry followed the account SluttyTaylorSwift, which isn't the purveyor of provocative 1989 tour pictures you might think it is. Instead, it appears to be the personal account of a random girl named Dinah who posts basically nothing about Taylor Swift.
Though it's possible Katy and Dinah are friends and this is all an inside joke, we prefer to think this is the harbinger of an intensifying pop-star social-media feud. Maybe Taylor can use her considerable Tumblr following to get a good backing for a Katy Perry revenge Tumblr; maybe Katy can circulate a mean Taylor meme on Snapchat. 
The gloves are off, and we're fighting like middle schoolers who just got cell phones.