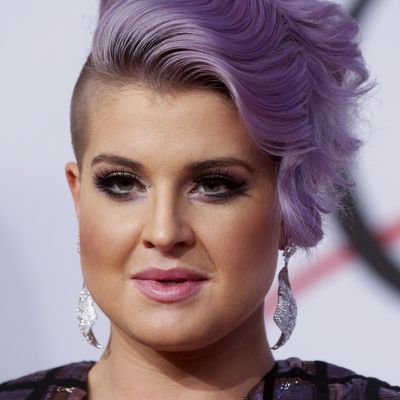 Photo: LUCAS JACKSON/Corbis
Former Fashion Police host Kelly Osbourne appeared on The View today, where she tried to take Donald Trump to task for his offensive comments about Mexican immigrants. But like a Russian nesting doll of racism, Osbourne's attempt at calling out Trump's racism ended up also being racist.
"If you kick every Latino out of this country, then who is going to be cleaning your toilet, Donald Trump?" Osbourne croaked, before clarifying that "No, I didn't mean it like that! Come on!"
This is what happens when you shoot for Daily Show humor and end up in the realm of Tosh.0.