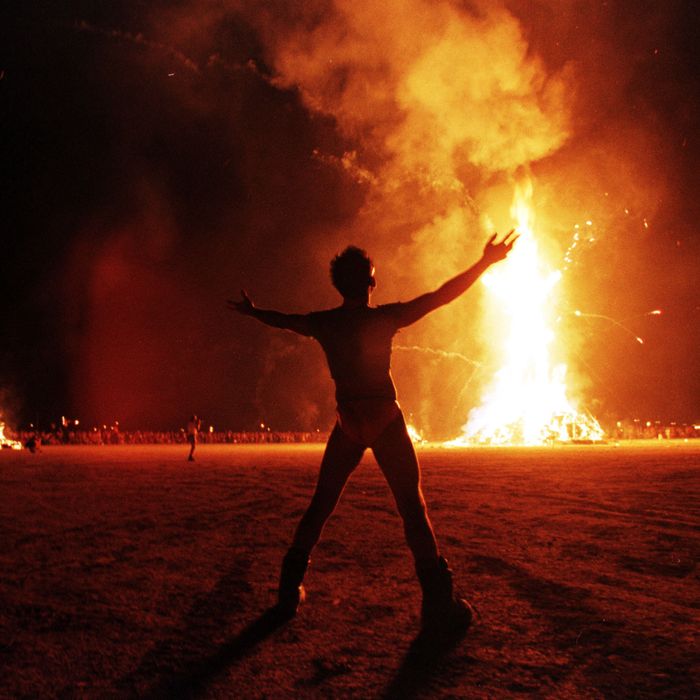 Photo: Mike Nelson/Getty Images
Since people insist on taking their children to Burning Man year after year, it seems only right that a San Francisco father and photographer, Peter Armenia, has written a book to educate Burning Children all about the annual gathering.
Burning Man: The World's Biggest Playground uses photos and bright fonts to teach tots about a strange desert world where dust swirls, giant wooden structures rise up out of the sand, and adults morph into glitter-covered creatures in goggles who dance around nine-foot-tall dildo statues.
Armenia explains in his promo video that he initially wrote the book because he's taking his adorable 4-year-old daughter to the playa for the first time and wanted to teach her all the valley bros and art-school kids that attend. You can donate or order a book through his Kickstarter page, but buyer beware: There's no guarantee that this book won't give children nightmares.