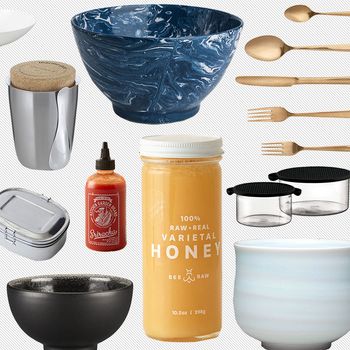 Stepping away from work for an hour-long lunch break is turning into a rare luxury, so it's important to find a way to make your daily sad-desk salad less depressing. The solution is as simple as using a real plate, bowl, and cutlery. Besides being less wasteful, real utensils are also a reminder to slow down and enjoy your meal. Whether you're Seamless's favorite customer or the type to pack the night before, here's how to make your midday meal count.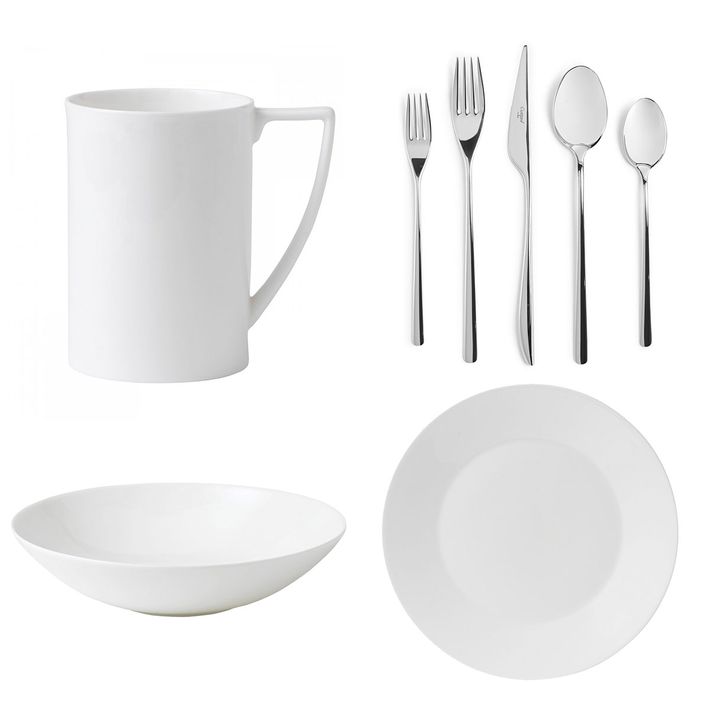 If You Want to Keep It Classic
Splurging on bone-white china from Britain's oldest ceramics company is one way to dress up your lunch. If it's good enough for the royal family, it's definitely going to make your leftovers special.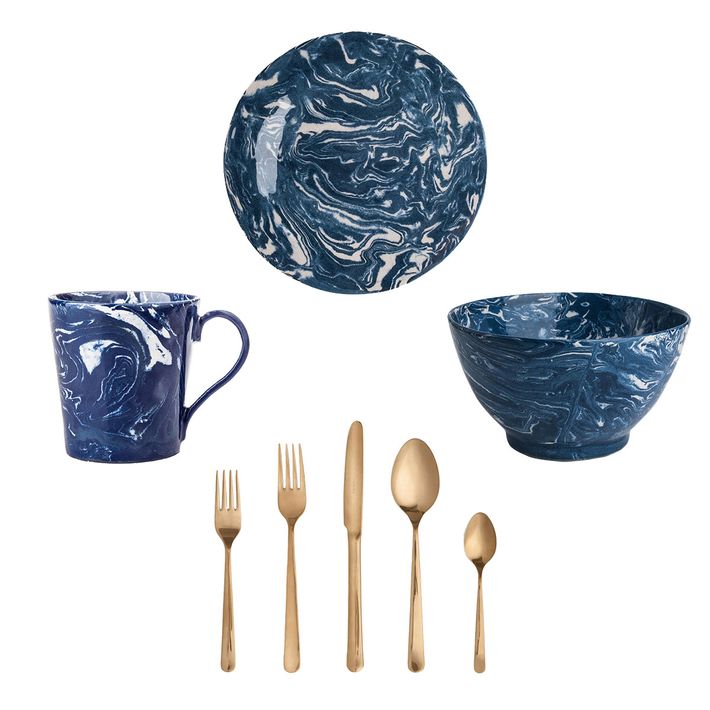 If You Want to Instagram Your Lunch
Made from two types of clay, Simple Life Istanbul's creations resemble marble. Pair them with gold flatware and you basically have the perfect Instagram shot.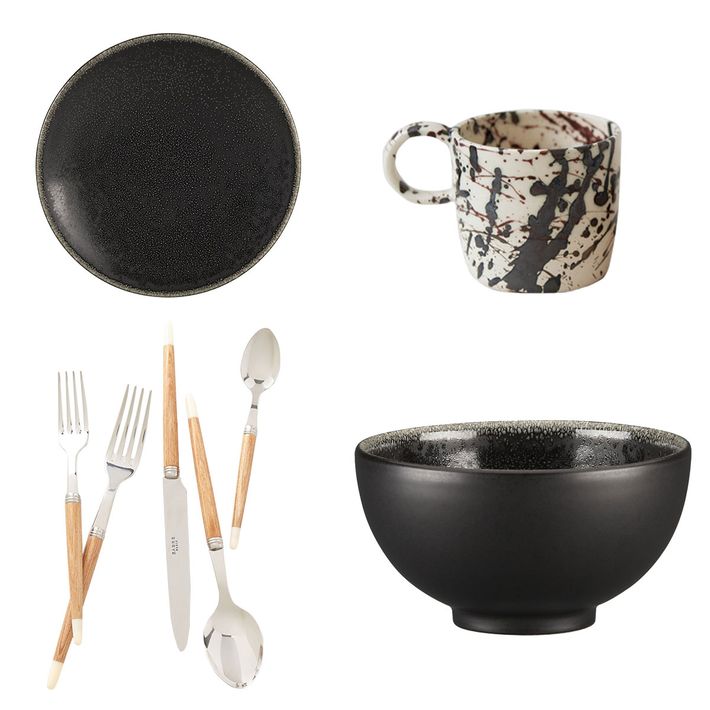 If Your Style Is Japanese Wabi-Sabi
While technically this plate and bowl come from France's original ceramic factories, they have an earthy touch that complements Helen Levi's artist mug.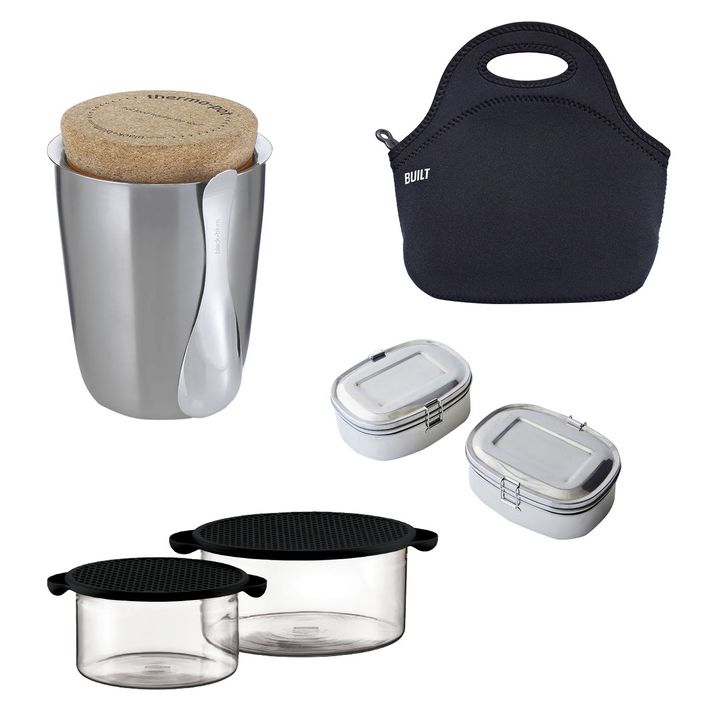 Stop Using Plastic Containers
If you're going to be responsible and bring a healthy meal every day, extend that same conscientiousness to the way you carry it. Besides being questionable for your health, cheap takeout containers can also leak, so look to glass or metal boxes. Should you prefer to bring soup, this pot will keep it hot and secure.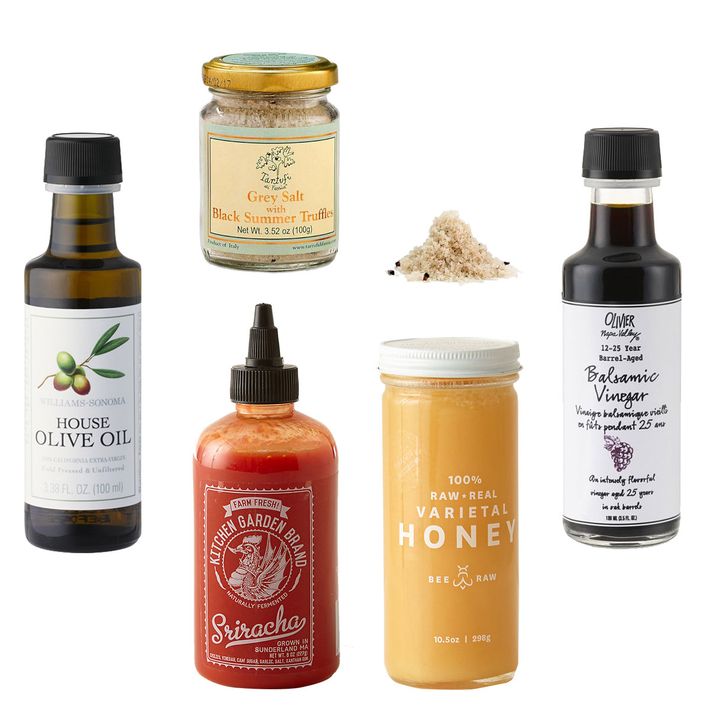 Curate an Emergency Spice Drawer
When the healthy lunch you so virtuously packed the previous night feels boring in the light of day, you need a spice stash to come to your rescue. Use these ingredients to make a quick salad dressing, or add truffle salt to salvage your meal. And if you're really into spice, this habanero sriracha is legitimately hot and tasty.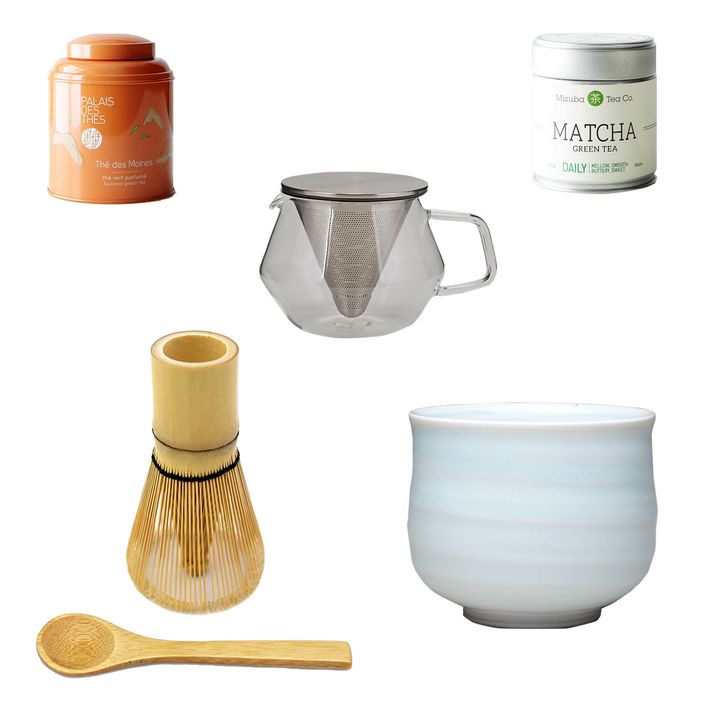 Make Your Tea Break Special
Not into coffee but need a mid-afternoon caffeine boost? Steep this floral mix of black and green teas developed by Tibetan monks. Or, if you're more of a prestige green-beverage person, here's a really good matcha that you can whisk into your handmade bowl.