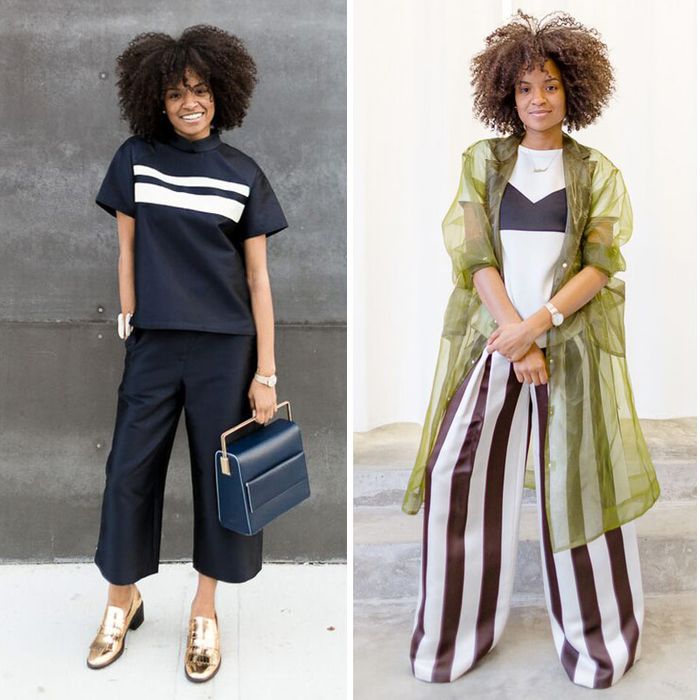 Photo: Courtesy of Sincerely Tommy
The moment you walk into Sincerely, Tommy, the one-year-old boutique on bustling Tompkins Avenue in Bed-Stuy, a serene feeling comes over you. Between its coffee bar, chilled-out lounge areas, and curated displays of local designers, it feels like a community space, attracting residents from all walks of life. "This really is the only place in this neighborhood that's a hub for young creative artists — whether we're showcasing those artists or if [they're] just here hanging out and having conversations," says owner Kai Avent-deLeon. "Whether it's clothing, jewelry, or art, there's always something that stimulates thought."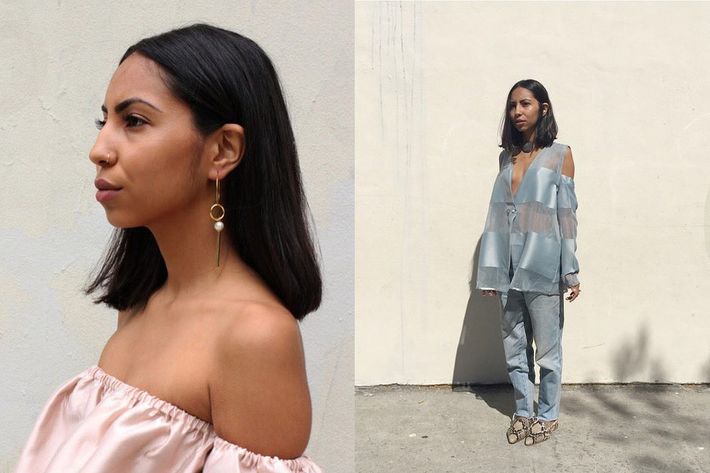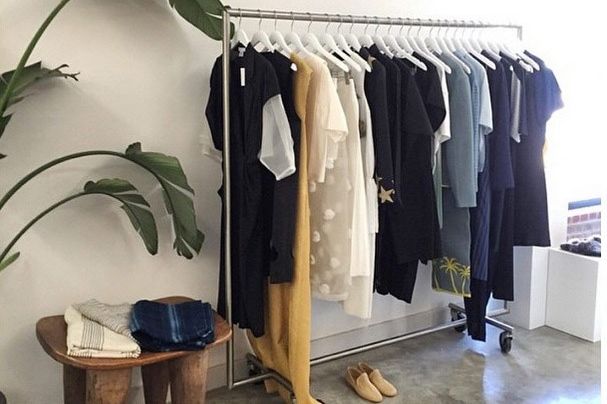 Having grown up in the neighborhood, Avent-deLeon makes sure to pay homage to local talent, like Mode Laboratory, whose whisper-thin shirts and dresses she carries. Opening a store has been her dream since she was 16, and after managing retail stores, including Chanel and Aritzia, she finally took the plunge last year. She admits, however, that initially she thought the process would be much easier. Finding a space wasn't a challenge, but putting together the right mix of designers for her clientele was a bit more daunting. When she first began approaching designers, "this store didn't exist and we had to build it up from the ground," she recalls.
Now, she carries Central Saint Martins and Céline alum C.F. Goldman's contemporary minimalist designs, pieces from leather connoisseur Collina Strada, and New Zealand prodigy Georgia Alice's luxury basics. "There's a lot of stuff in here that I love, but wouldn't personally wear because I'm not that daring," Avent-deLeon says. "But there are people who will buy those pieces, and those are the women I admire, who have a strong sense of who they are."
"Everything connects," she adds of her buying philosophy. "Even though there may be something that's mid-century modern mixed in with pieces that are soft and earthy, it all connects." Though it's a competitive industry, she says she strives to look at other retailers as inspiration instead of competition, and stay focused on what Sincerely, Tommy can offer that no one else is doing. "My mom has always ingrained in me to have a laser vision. It makes the process a lot less stressful when you focus on what you want to achieve." Another important entrepreneurial lesson? "Learning to say no to people — not everything is going to be right for you, but you figure it out."
Avent-deLeon answered our Taste Test to gauge some of her fashion and culture preferences. 

High-waisted or low-rise?
High-waisted for sure.
Favorite TV show?
Breaking Bad.
Culottes or tapered pants?
Culottes!
What's one thing you want to do before summer is over?
Go to Cuba on vacation.
Coffee or Champagne?
Champagne.