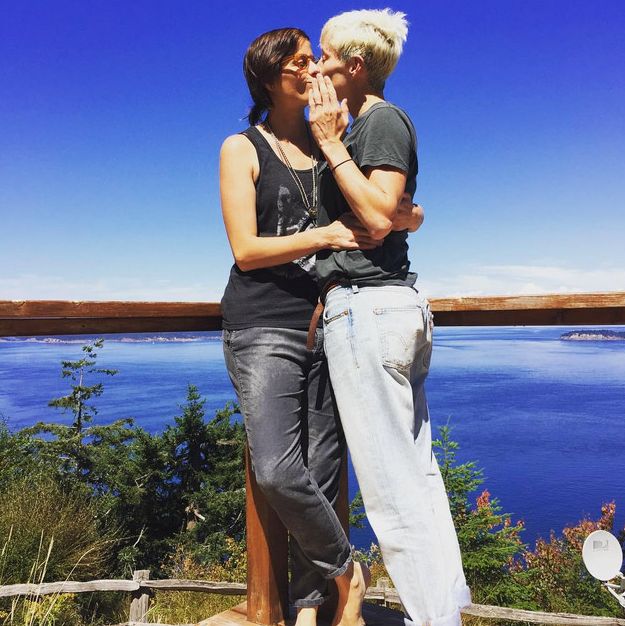 Photo: Megan Rapinoe/Instagram
U.S. Soccer champion midfielder Megan Rapinoe is having a hell of a summer. After triumphantly reasserting dominance for the women's national team at this summer's World Cup in Canada and penning this searing op-ed, she's now got something even bigger to celebrate: getting engaged to her longtime girlfriend, Sera Cahoone.
This little lady's getting married ❤️👭 https://t.co/5NOo3sgcbj

— Megan Rapinoe (@mPinoe) August 7, 2015
Cahoone is a songwriter and musician from Seattle, where Rapinoe plays for the Seattle Reign.
A photo posted by Sera Cahoone (@seracahoone) onJun 25, 2015 at 9:51am PDT

High-five.