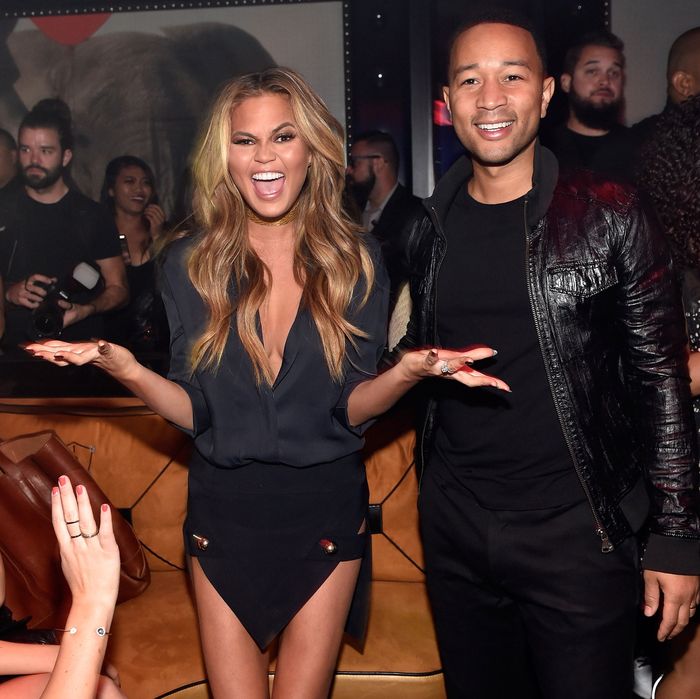 Photo: David Becker/WireImage
Some loves inspire sonnets. Others, songs. Some are immortalized in paintings or great works of literature.
Chrissy Teigen and John Legend have a relationship so good — so thoroughly Instagrammed, memed, and hashtagged — that it deserves the very highest of creative tributes: a sitcom.
According to BuzzFeed, Black-ish creator Kenya Barris is working on a sitcom based on the internet's favorite couple, tentatively titled Ordinary People. If all goes according to plan, the show will begin filming in February and will be "about an interracial couple. We don't know what's going to be what. But it will be a part of the show in terms of showing those two world's colliding and coming together — their issues and their obstacles that [happen inside] their personal relationship," Barris told BuzzFeed.
As long as it includes a reenactment of the time Chrissy and John went to Waffle House with Kim and Kanye, this show is bound to win an Emmy.